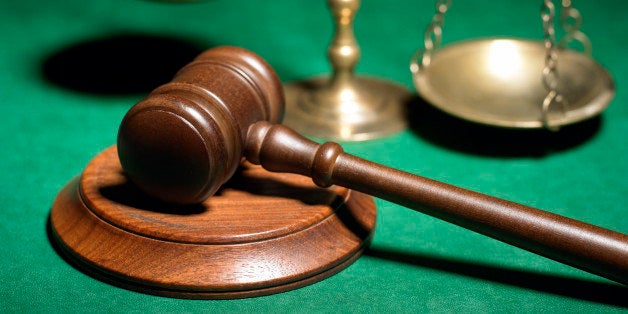 Drug treatment courts are a feel good innovation for advocates of criminal justice reform that is misleading the public into believing that judges are wiser than doctors concerning the treatment of those with substance use disorder.
With a growing overdose epidemic gripping the United States, slogans of "treatment not prison" resonate with families struggling with addiction. The public is reassured that "drug courts work" and "drug courts save lives." All of these slogans sound like compassionate solutions to those that use illegal drugs and are dying from accidental overdose. Yet with the continued expansion of drug treatment courts over the last 20 years, the overdose rate continues to rise at alarming rates. There is no proof that drug treatment court has reduced overdose rates or is saving lives. Neither is there documented proof that the treatment mandated in drug treatment court is effective in curbing the future use of opioids or heroin.
Those that advocate for drug treatment courts have not defined what treatment means. As the government has proclaimed that addiction is a disease, the public assumes that medical treatment is what drug court participants will receive. As Jason Cherkis exposed in Dying to be Free, Kentucky drug courts failed to provide standard of care for their addicted participants. Since individual drug treatment courts operate without strict medical guidelines and without medical doctors, we have no idea how many of the over 2,500 drug courts continue to operate like Kentucky.
The Legal Action Center has taken notice of the refusal to treat opioid misuse within the drug court system. They are asking for individuals to come forward from 13 states that have been denied access to medication-assisted treatment, the established medical care for opioid addiction. Although emotionally painful, those that have a loved one who has died from overdose while under the supervision of a drug treatment court may wish to ask for medical records and court treatment documents to verify what actually was considered treatment within the drug court model. Families with an individual in drug treatment court in which medication-assisted treatment has been denied may wish to read the March 2015 report Confronting an Epidemic or contact the Legal Action Center to understand if there is anything that could be done to get their loved one the medications they may need. Their life may depend on it.
Although the federal government has changed their guidelines that medication assisted-treatment must be an option in receiving grant money for drug treatment courts, the courts continue to experiment with participants' medical needs. Without a medical license, judges are allowed to over-treat, under-treat, fail to treat, mistreat or delay treatment all without long term data on what treatments have been effective and for whom. Judges decide when to discontinue treatment, change treatment and alter medication dosage. Care is arbitrary at best, deadly at its worst.
In fact it is safe to say that drug treatment court has the most ineffective treatment guidelines of all addiction rehabs as best practice guidelines are not enforced and continuing education presentation are given by judges, court officials, pharmacy reps, drug testing companies, those in recovery, spiritual gurus and uneducated counselors. Medical presentations and guidelines from physicians are few and far between. Yet the public condones the practice of medical care decided by court teams that have no medical knowledge of disease because they have been swayed by media outlets that support the model.
Media outlets have put aside investigating the inner workings of the drug court model and they fail to highlight those that are in prison because the mandated treatment failed. Instead, they use drug courts as a model of criminal justice reform at its best. So the public reads about drug court graduation ceremonies and testimonies about changed lives all without reporters asking what is the medical efficacy of a drug court graduation in regard to someone's health?
Drug treatment court may not be prison but neither is it medical treatment. Legislators must demand that drug treatment courts adhere to medical guidelines and standard data collection. Legislators need to demand data on the number of dead, how many were refused medical treatment, and who should be held accountable for practicing medicine without a license. Legislators need to demand that drug treatment courts come clean.
Contact the Legal Action Center at 1-800-223-4044 or lacinfo@lac.org
Calling all HuffPost superfans!
Sign up for membership to become a founding member and help shape HuffPost's next chapter