Time magazine went all-in on gay marriage Thursday, releasing two covers with the stark headline "Gay Marriage Already Won."
The covers show two men and two women kissing. The men are domestic partners in California; the women are married with two children.
In an editor's note published in Politico's Playbook on Thursday, magazine chief Rick Stengel said there had been much internal debate about the covers — even though they're hardly cutting-edge.
"We had a long debate in our offices about this week's cover images of two same-sex couples," Stengel wrote. "Some thought they were sensationalist and too in-your-face. Others felt the images were beautiful and symbolized the love that is at the heart of the idea of marriage. I agree with the latter, and I hope you do too."
PHOTO:

Before You Go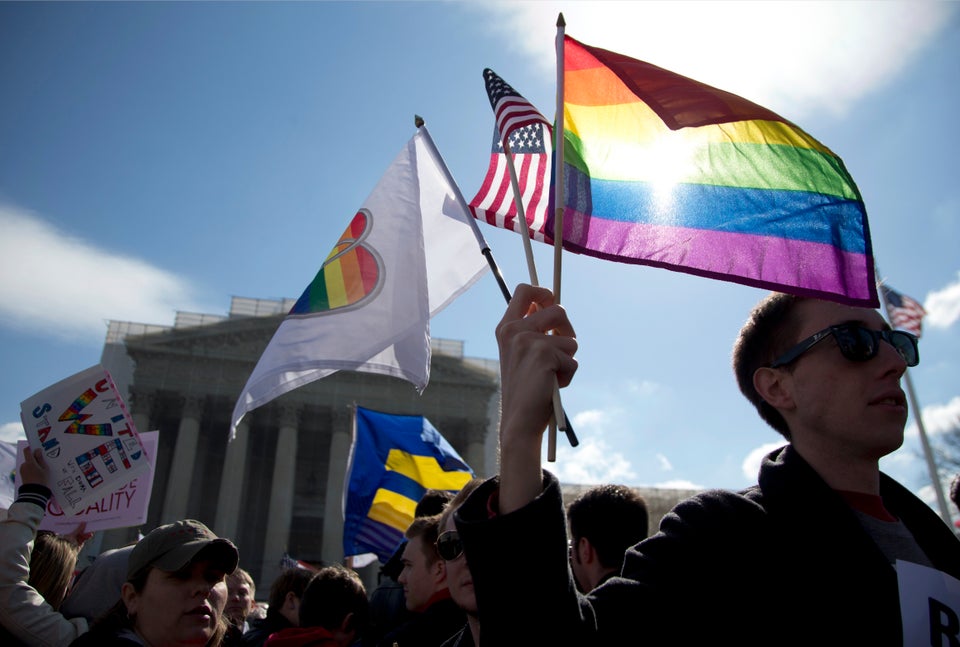 Supreme Court Proposition 8 Case
Popular in the Community