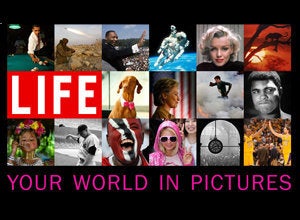 The Life name is getting a new lease on life.
After having shut down three times as a magazine, the Life title is being resurrected as part of a joint venture between Time Inc. and Getty Images that will launch a Web site offering free, downloadable photos from world-renowned photographers.
The partnership, which will go under the corporate name See Your World Llc, will bring back the life.com name and go live sometime early next year.
The venture is expected to be announced today at the Interactive Advertising Bureau's MIXX conference.
For Time Inc., the venture is a bit of a gamble, as the publisher has tried repeatedly to resuscitate the venerable magazine that started as an oversize glossy in 1936.
It most recently shut down in April 2007 as a newspaper supplement.
Popular in the Community