Mom Kristin DeLano has two sons and a daughter, all under 5 years old. In honor of her 1,678th day of motherhood, she created a time-lapse video that shows what a stay-at-home parent's daily life looks like.
"We never see what happens behind other family's closed doors, so I thought it would be fun to give everyone a peek into ours," DeLano told The Huffington Post, adding that she's constantly trying to balance documenting and enjoying her time with her children. "I've been taking pictures, and videos of the kids every day. Every little moment that makes me smile. Every parent wants to freeze time, and pinch chubby cheeks a few days longer, or lay on the floor surrounded by train tracks just one more time."
The time-lapse video shows DeLano and her three little ones cleaning, eating, reading, and most importantly, playing together. Since sharing the video, the mom says she's received messages from other parents, saying they feel inspired "to step away from their daily distractions, and get down on the floor and play with their kids."
While DeLano says she gladly wears the labels of stay-at-home mom, nurse, teacher, maid, cook and chauffeur, she doesn't identify with the idea of "supermom." Her husband Lyle does most of the cooking, plays LEGOs, reads to the kids, and usually does bedtime routine as well. "He always worries he's not doing enough, but I can see it in their eyes how much he's loved by them."
Cheers to all the parents who wear many hats for their kids.
Like Us On Facebook |

Follow Us On Twitter |

Contact HuffPost Parents
Related
Before You Go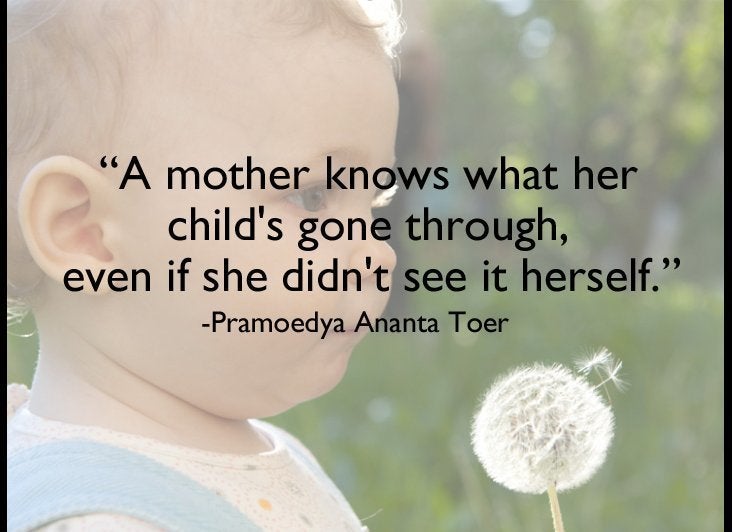 Quotes About Motherhood