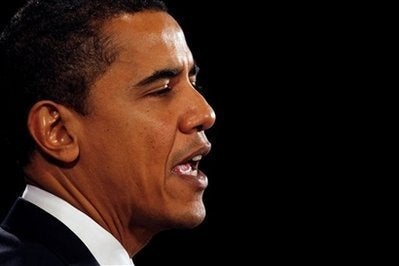 About three years ago, a reporter at Fortune asked Rick Warren, the successful pastor whom the President-elect has asked to pray at his Inauguration, about homosexuality. "I'm no homophobic guy," Warren said. His proof? He has dined with gays; he has a church "full of people who are caring for gays who are dying of AIDS"; he believes that "in the hierarchy of evil ... homosexuality is not the worst sin." So gays get to eat -- sometimes even with Rick Warren! Then they get to die of AIDS -- possibly under the care of Rick Warren's congregants. And when they go to hell, they won't be quite as far down in Satan's pit as other evildoers.

...

Rick Warren may occasionally sound more open-minded than Jerry Falwell, another plump Evangelical who once played a prominent role in U.S. politics. But he's not. Gays and lesbians are angry that Barack Obama has honored Warren, but they shouldn't be surprised. Obama has proved himself repeatedly to be a very tolerant, very rational-sounding sort of bigot. He is far too careful and measured a man to say anything about body parts fitting together or marriage being reserved for the nonpedophilic, but all the same, he opposes equality for gay people when it comes to the basic recognition of their relationships. He did throughout his campaign, one that featured appearances by Donnie McClurkin, a Christian entertainer who preaches that homosexuals can become heterosexuals.
Calling all HuffPost superfans!
Sign up for membership to become a founding member and help shape HuffPost's next chapter