The cover of the latest issue of Time magazine is simply stunning.
The new cover features a 360 degree panorama view from the top of 1 World Trade Center in New York City. The building is the tallest in the Western Hemisphere, and Time described the photo as "unprecedented" in a post Thursday.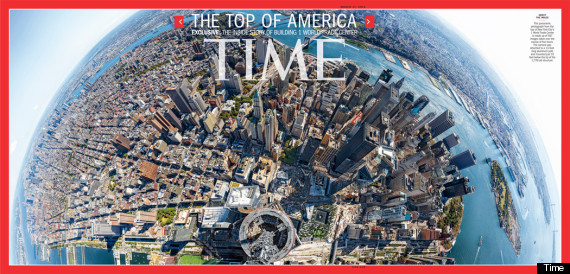 The magazine said that it took "months" of negotiations to gain access to the antenna-spire at the top of the building, and then eight more months to design and construct an apparatus to capture the image. Visit Time for the magazine's comments about the cover.