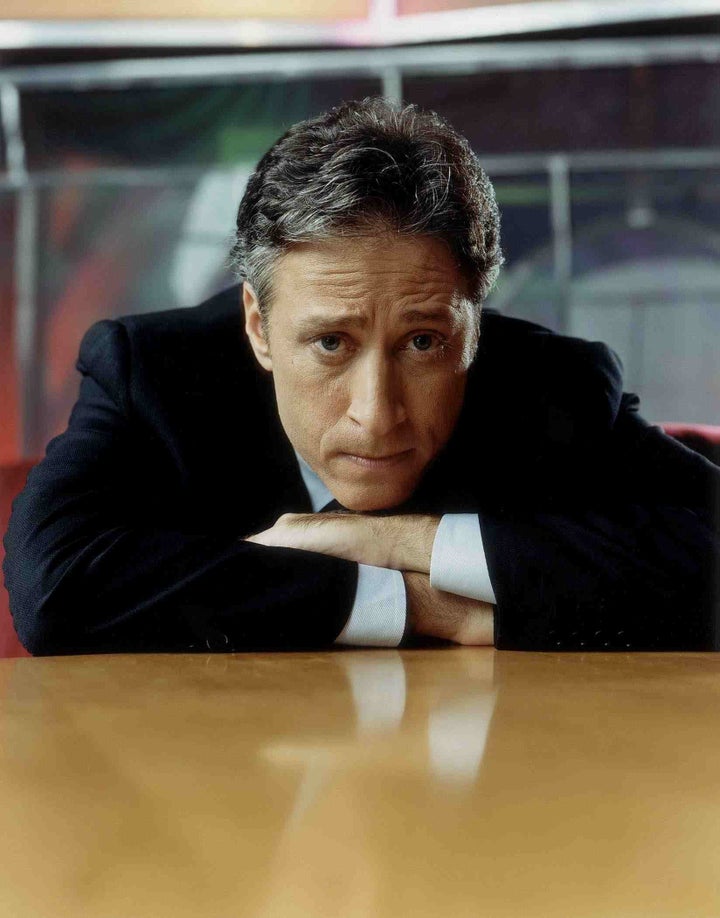 Well, in a result that he will probably accept as downright apocalyptic for America, The Daily Show's Jon Stewart has been selected, in an online poll conducted by Time Magazine, as America's Most Trusted Newscaster, post-Cronkite. Matched up against Brian Williams, Katie Couric and Charlie Gibson, Stewart prevailed with 44 percent of the vote. Now, if we're being honest, he probably managed to prevail as the winner precisely because he was the odd man out in a field of network news anchors. Nevertheless, I think Jim Cramer should feel free to SNACK ON THAT.
Brian Williams drew the second largest percentage of votes, with 29 percent. Gibson and Couric finished third and fourth, respectively, with 19 and 7 percent of the vote.
Time has helpfully broken out the results, state-by-state, so if you want to muse on some anomalous results, feel free. Brian Williams won Arizona, Wyoming, Nebraska, North Dakota, Florida, South Carolina, Indiana, Delaware and Vermont, and tied in Kentucky and Alaska. Charlie Gibson was big in Tennessee and Montana. Katie Couric pulled off the Mondalian feat of winning one state: Iowa.
Stewart finished no lower than second place in all states, except, curiously, Vermont.
[Would you like to follow me on Twitter? Because why not? Also, please send tips to tv@huffingtonpost.com -- learn more about our media monitoring project here.]
Related
Popular in the Community