Teachers, parents and union leaders gathered in front of Time magazine headquarters on Thursday to protest the publication's latest cover. According to a press release from the American Federation of Teachers, the cover (pictured below) depicts teachers as "'rotten apples' needing to be smashed by Silicon Valley millionaires with no experience in education."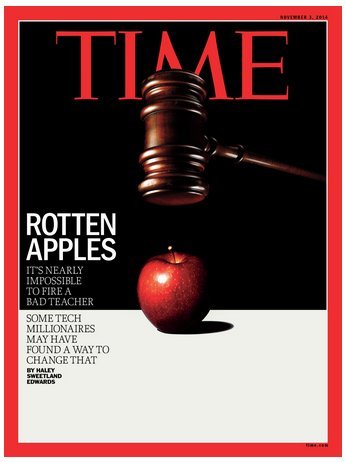 The activists delivered boxes of petitions to the magazine's editors, asking them to apologize to teachers for the cover. The petitions –- initiated by the American Federation of Teachers -- had over 100,000 signatures, according to AFT President Randi Weingarten, who spoke at the event.
"A cover that suggests that teachers need to be smashed is dead wrong, and that's why over 100,000 people have signed petitions in less than a week, saying and asking Time to apologize for its cover," said Weingarten at the event. "Frankly, of those 102,000, over 11,000 are Time subscribers and over 64,000 are people that use Time magazine in schools."
She continued, "And why is that important? Because in schools we're trying to help teach kids how to have a respectful, civil discourse with others. So when they see a magazine with a cover that smashes teachers, what is that teaching kids?"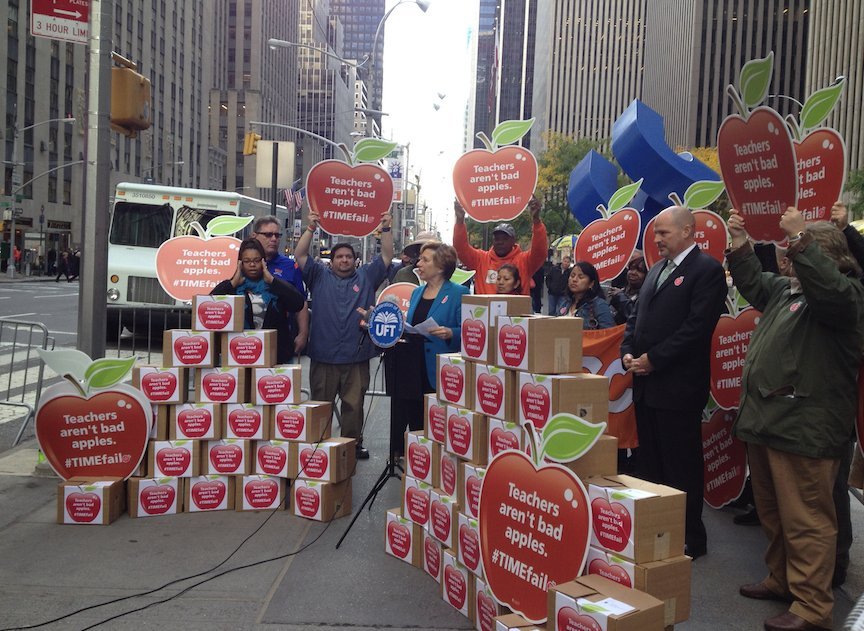 Randi Weingarten speaking in front of the Time magazine headquarters.
"The cover was unmistakable: teachers need to be smashed, and that tech millionaires had a way to do that, and that's just dead wrong," said Weingarten when speaking with reporters. "We said the article was by and large balanced; in fact the article suggests that what the Silicon Valley techies were doing wasn't supported by evidence."
In recent days, activists also worked to protest the cover through a #TIMEfail hashtag on Twitter and Facebook, and some have called on teachers to boycott the magazine.
"Union leaders … are charging that by writing about legal efforts to remove bad teachers from classrooms, with the cover line 'Rotten Apples,' TIME has insulted all teachers; some of them have launched protests and petition drives," says the letter. "In fact, TIME has nothing but admiration for America's dedicated teachers and their commitment to excellence."
The letter continues, "Our mission is to spur discussion of important issues, and in the interest of an informed debate, I am making the story free for all readers on TIME.com … so everyone can judge for themselves."
Time did not officially respond to the protest, however.
New York parent Natasha Capers told The Huffington Post that she thought the article failed to address the actual issues that plague education. Capers is a coordinator for the parent-led Coalition For Educational Justice, an organization that seeks to alleviate educational inequalities.
"I just feel like the story does not get to the heart of the real issue, like of what are the things that create educational inequity and the lack of resources in classrooms," said Capers.
She continued, "No one would ever publish anything showing a fire fighter engulfed in flames or being smashed by a hammer, because it does not do anything to elevate the profession, and it's just disrespectful."
Related
Before You Go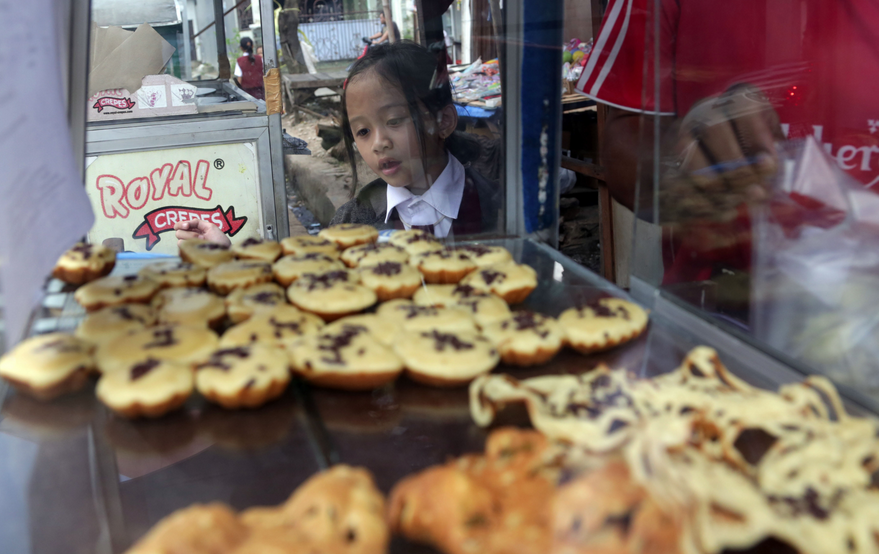 School Lunches From Around The World
Popular in the Community