The cover comes just days after the president's eldest son released emails suggesting he had agreed to meet with Russian lawyer Natalia Veselnitskaya to obtain incriminating information about then-Democratic presidential nominee Hillary Clinton. In one of the emails, Trump Jr. indicated he'd "love" to receive such information.
The entire email exchange has only fueled more speculation about Russia's ties to Trump's presidential campaign and his subsequent win.
Many people on Twitter had thoughts about Time's new cover.
"Like a farmer forecasting the weather by the ache in his knee, Washington has a feeling that this storm could be a monster," the cover story by David Von Drehle reads. "And the twinge that forecast the deluge was Donald Trump Jr. facing a camera and issuing what sounded a little like an apology. Which is an ominous sign in an Administration that means never having to say you're sorry."
The article adds that the entire 2016 presidential race "was a test of shifting standards" and discusses the White House's ties to the Kremlin, accusations of obstruction of justice and more.
"It all adds up, in the words of a senior Administration official, to a "sh-tstorm" that no White House staffer even tries to deny," the story reads.
"All of Washington has awakened to the fact that the Russia issue has spiraled beyond anyone's control. There are too many investigations and too many targets―each with his own interests to protect and his own team of attorneys to protect them―and too many enemies created by Trump's bull-in-a-china-shop style. It's not a question anymore of putting them all in a box and shutting the lid. It's only a question of how bad it will get."
Before You Go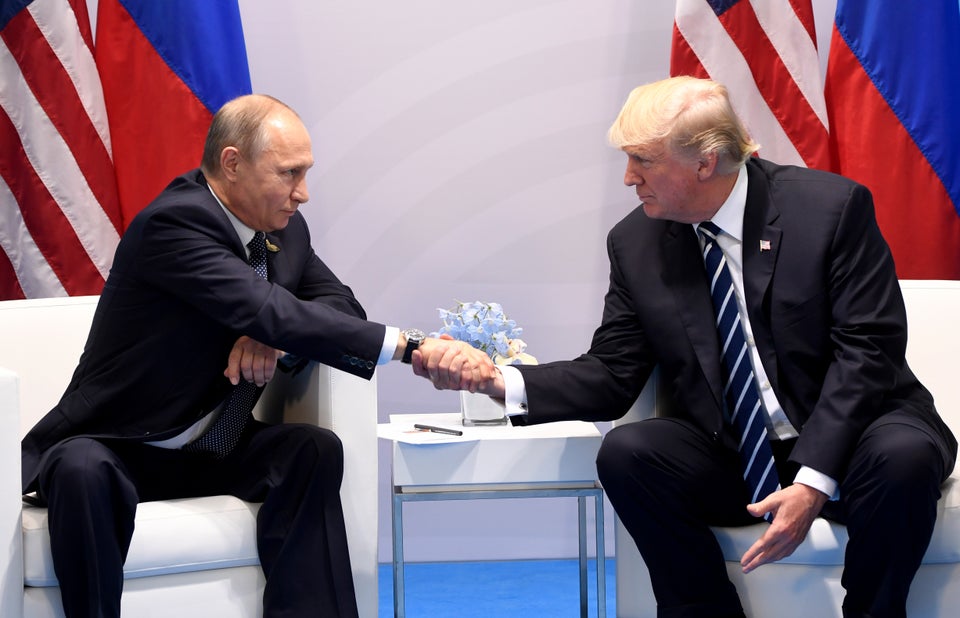 Trump Meets Putin During G-20 Summit
Popular in the Community