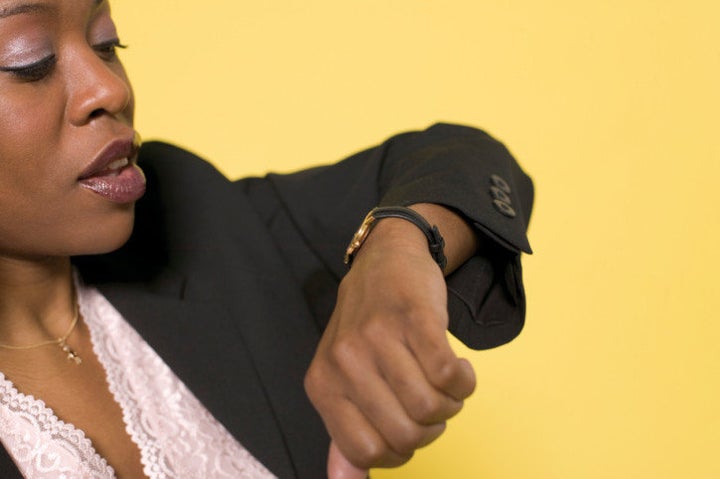 I'm always worried about time running out. Sometimes I think of my life as a giant hourglass, wishing I could plug up the opening to slow down the flow of those grains of sand.
Since I cannot slow down time, it gives me comfort to collect time-saving tips. Here are some ideas, including some from the most efficient people I know:
Dramatically Reduce Time For Cooking Pasta
In a recent Home Goes Strong article, I wrote about cooking pasta in a small amount of cold water. If you boil water, divide the amount in half and boil in two pots with lids.
Keep a packed toiletry kit containing toothbrush, medication and vitamins, hair needs, deodorant, etc. If you use up something during a trip, leave it on your bath counter after returning, as a reminder to replenish.
Potlucks save a lot of time if you're having a dinner party. As host, you need only set the table, provide drinks and maybe make an entree.
Cut Cleaning Time And Clean Green
Use a steam mop and a hand-held steamer to cut cleaning time in half. Just steam and wipe. No chemicals needed. (This tip compliments of environmentalist and author of "Big Green Purse," Diane MacEachern.)
The Longest Is The Shortest In The End
The first time my mother annoyed me with this mantra, I was a teenager and making a dress from a pattern. I didn't want to bother basting, so I went directly to the sewing machine, and guess what happened: I had to rip out the stitches, baste and sew again.
I used to spread out my errands, but now that I bunch, it saves so much time, not to mention gas.
I visit my daughters and my mom regularly. So rather than a round trip from D.C, where I live, to New York to see my daughter, and another round trip to see my mom in Florida, I fly from New York to Florida, and then home -- three flights instead of four.
I dislike clothes shopping, so if I wander into a store and find, say, a shirt I like, I'll buy one in every color. And sometimes I'll buy two or three in black.
As for paper towels and the like, I buy as much as I have space for.
The "Swiss Cheese" Method
Poke holes in bigger tasks, by doing bits at a time. Sometimes you have only a few minutes. Keep a list (written or mental) of all the things you can accomplish in two, five or 15 minutes. For example, I have a better chance of getting through my book for book club now that I take my Kindle to the veterinarian and the grocery store to read while waiting.
The older I get, the more I appreciate having space around each thing I do, rather than cramming all I can into a day. Think of it like flowers in a garden: The ones that have ample room to grow turn out taller and stronger than ones that are all squished together.
What tips do you have for saving time?