At 12:26 a.m. on July 13, Nicolle Kissee, a 19-year-old with stage 4 melanoma, took her last breath in a hospital bed in Southern California. Her mouth hung open and her eyes rolled back as her tearful parents and grandparents held her hands and kissed her forehead, telling her they would all soon meet again.
It was a loving end to a tragic disease that had taken over the teenager's body since she was diagnosed three years before. And it was caught in high-definition video for potentially millions to watch on cable television.
Kissee's journey is one of eight featured on "Time of Death," a documentary series premiering Friday on Showtime. It takes viewers inside the last days of a group of Americans with terminal diseases, from young Kissee to a 75-year-old former psychotherapist dying in her home from pancreatic cancer, to a 47-year-old man with such severe ALS that he uses a computer-generated voice to speak.
"Let's be honest: death and dying is all over TV, but it comes in the form of 'Dexter,' 'The Walking Dead,' every murder-driven show, but that tells you nothing about the process of dying and the way we experience it with our loved ones," said David Nevins, president of entertainment for Showtime Networks. "But if done right, there is an infinite fascination with dying."
The series, produced by Magical Elves -- a company best-known for its slate of easier-to-swallow reality shows like "Top Chef" and "Project Runway" -- promises an "unflinching, intimate look at remarkable people facing their own mortality." Nearly absent of narration, the episodes follow the complicated struggles faced by the dying and their families, from the physical pain and the emotional toll of death to dealing with the high costs of hospitalization and decisions over finances, property and child custody. Religion is largely absent aside from clips of funerals and the occasional question of the afterlife, such as from one man, who worries that he will go to hell because he thinks he lived a bad life.
"It turns out when you put a camera on someone who is dying, they keep going. It keeps them looking forward, it gives them a distraction from the inevitable," said Miggi Hood, the show's co-executive producer. Hood, an architect by training who spent the earlier part of her career designing Hollywood sets, says she conceived of the idea for the show after experiencing a series of deaths in her own life, starting with her 77-year-old mother nine years ago and continuing with a three friends who died from leukemia, a brain tumor and an aneurysm and stroke.
"Death is not easy. We often live in denial about dying and our relationships to each other. And I thought this show might be a way to bring people together," Hood said. "This show will make people uncomfortable. And that's OK."
Filmed during nine months over the last year, those profiled were found after producers scoured hospices and cancer centers around the country. It wasn't easy. Not everyone wants to share one's death on national television. Film crews spent as little as a few days with some of the dying to several weeks with others. Families were given hand-held cameras for the moments when a crew wasn't around. Even with such unusual access to the dying, the series has moments where those on the screen say they've had enough. Sometimes, they wouldn't allow their last moments to be captured. Other times, the hesitation came from the families.
"I really don't want to be filmed while I'm doing this," says Nicole "Little" Lencioni, the 25-year-old daughter of Maria Lencioni, a middle-aged single mother in Santa Cruz, Calif., who is dying from breast cancer after more than 100 rounds of chemotherapy. Little is going through her mother's belongings and preparing to become the caretaker for her two younger teenage siblings. In another moment, viewers watch a shaky Little call the non-emergency hotline about her mother, saying, "My terminally ill mom, I just found her dead … She's not breathing, she's blue and like stiff, and fucking dead."
With such intimate, jarring moments caught on camera, Showtime executives and the show's producers have had to repeatedly field the question: Will anyone watch? Television critics have hailed the show for diving into a topic that would still be a gamble for a major broadcast network to approach, but have at the same time questioned if "Time of Death" could last beyond its short six-week cable television span.
"The rule of thumb used to be that television was a way for people to escape and the last thing they wanted was a show like this, but that has all changed in the last 25 years. That forbidden aspect that nobody would watch shows that are a bit of a downer has been reevaluated," said Robert Thompson, director of the Bleier Center for Television and Popular Culture at Syracuse University. "On the other hand, there could be a limit to how much people can take in death on TV. It's like a trip to grandmother's: there is a real desire for it, but you don't want to move in."
It's not only television and media critics who are closely watching. Jane Bissler, clinical director at Counseling for Wellness in Kent, Ohio, and a vice president of the Association for Death Education and Counseling, said she's curious about what spaces the show may open for more frank conversations about death in everyday life.
"It could make an impact on our society, being able to look at this through a lens without really being there and being able to perhaps learn how other people have handled it. Maybe people will see someone in hospice and say 'Hey, I want to do that when I'm dying.' It's a way to learn from other families and feel camaraderie," Bissler said.
"It could even be helpful for those on the show who share their stories of loved ones. Re-living can be useful -- maybe not at the beginning -- but as time goes on they can use this show to see the comfort they were able to give and be able to share those memories again," she said. "In hindsight, being part of good death can be appreciated as an incredible experience."
Related
Before You Go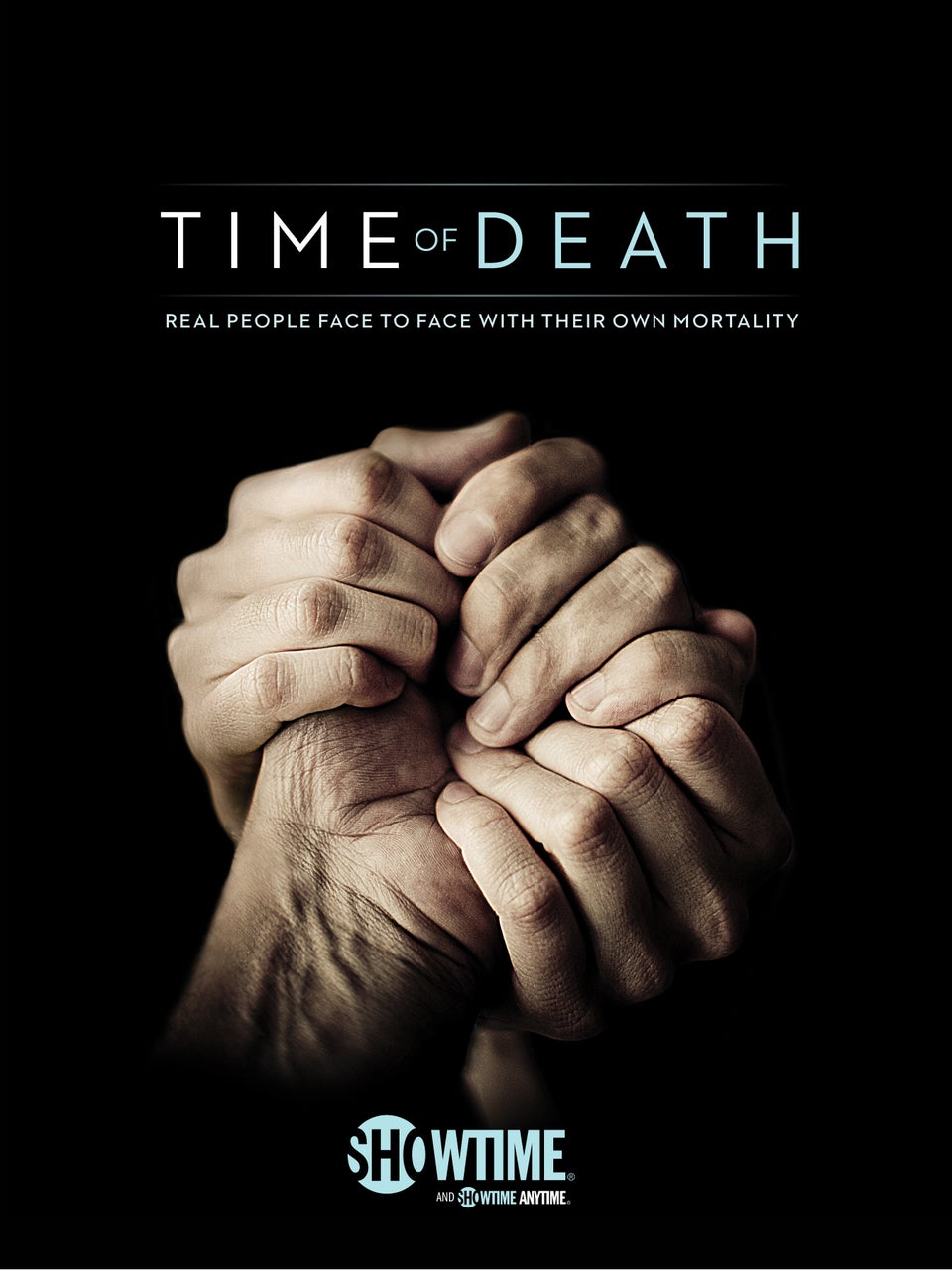 Time of Death
Popular in the Community