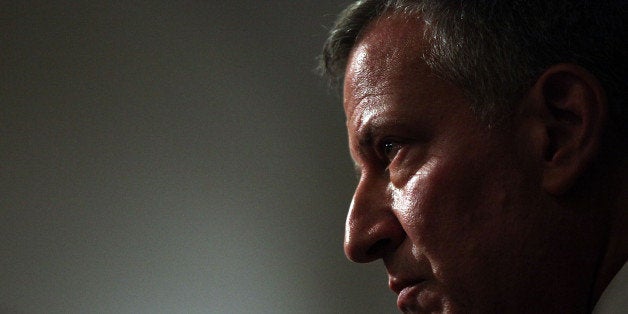 Election campaigns tend to move candidates toward increasing negative assessment of the character, competency and accomplishments of their opponents. Experts take pride in uncovering hidden motives, missteps and misstatements. There are usually accusations and investigations of possible criminal activity. In the course of the campaign citizens are conditioned to keep a sharp eye in search of defects and deficits, and to respond to everyone with the "hermeneutic of suspicion" regarding what is said or done by both friends and foes. The net effect of the constant bombardment of politically motivated criticism is loss of gratitude even for the hard work of most of our public servants in the fulfillment of their duties.
To disengage from the mean spirited and judgmental mindset of the election I want to encourage taking a break from the season of negation to say a word of thanks to one who is presently serving our community while we do battle in selecting our next set of leaders. In this spirit I am going to risk moving beyond my duty to point out significant shortcomings and disappointments (which some of my friends may consider to be an unpardonable offense) to express appreciation for some of the contributions of our Mayor of New York City, Bill de Blasio. During this half-time break from justifiable criticism others may wish to draft their sentiments of appreciation to family, friends, neighbors, pastors, teachers, employers, co-workers, as well as public servants--local, state and national.
Thank you for what you and your administration are doing to help keep our beautiful city running--a city that never sleeps. It is a modern miracle that this great Metropolis of more than 8 million people keeps on pulsing, growing, building and welcoming neighbors from around the world. We take pride in our beautiful skyline, but we are not unaware that without a massive infrastructure of systems of light, water, transportation, communications, citizens security, cultural attractions, business technology and multi-governmental relationships--chaos and confusion would interrupt commerce and community life.
As senior minister emeritus of The Riverside Church, I know the time, energy and constant pressure required to manage a single institution. I can only imagine entries in your log book of hospital and funeral visitations, public ceremonies, high stakes negotiations, strategy meetings, and besides all that,finding a little time with family and friends. It sounds like a pretty big and demanding job.
Thank you for tearing down the ugly scaffolding around public housing units and meeting with interfaith clergy to address issues of police/community tension. Thanks for honoring David Dinkins in dedicating the City Office building in his name. And what an impressive State of the City Report at Lehman College.
I also join in sincere words of appreciation with:
• the record-breaking 68,500 families and theirchildren that received free high quality pre-K seats in the fall of 2015;
• the minority youth who are glad to see reduction in "stop and frisk" arrests, and your efforts to reform the criminal justice system at Rikers Island;
• every troubled soul and the families of those plagued by mental health challenges who are glad to know of your $850 million plan of action;
• the 830,000 New Yorkers signed up for your IDNYC program, the nation's most ambitious municipal identification program;
• especially the occupants of the more than 40,000 units of affordable housing preserved or created since you took office; and
• the 249,000 workers who found jobs since you took office.
One more thing about appreciation. After the election in November, no matter who is chosen to be our future president, we as a nation will have unfinished business. We must find an appropriate way to let President Obama and his family know that, all the criticism notwithstanding, we really do appreciate who he is and all he has done to urge us to be one people attempting to become a more perfect nation. If we are to sing and pray "God Bless America" we must show that whether black or white, rich or poor, democrat or republican, we as a nation must never forget the importance of being grateful and expressing appreciation.
Calling all HuffPost superfans!
Sign up for membership to become a founding member and help shape HuffPost's next chapter