Time magazine has named German Chancellor Angela Merkel as its Person of the Year, citing her handling of the Greece debt crisis and refugee influx in Europe.
Merkel is also the first individual woman to be chosen as Person of the Year since 1986, when it went to Corazon Aquino, the first female president of the Philippines.
"In a year where world leaders were tested, no one was tested the way [Merkel] was," Nancy Gibbs, Time's editor-in-chief, said on NBC's "Today" show.
"Merkel brandished a different set of values -- humanity, generosity, tolerance -- to demonstrate how Germany's great strength could be used to save, rather than destroy," Gibbs wrote in Time's cover story on the announcement. Germany is poised to accept up to 1 million refugees by the end of this year. France, in comparison, is taking in 30,000 over the next two years.
Time's Deputy Managing Editor Radhika Jones explained to The Huffington Post that the Person of the Year title is given to those "making news and influencing people's lives," and often that person tends to be a man. The Person of the Year title "privileges seats of power," she continued, so "it's not hard to understand why these faces kept turning up men."
Hitler was chosen as "Man of the Year" in 1938, before the title was later changed to "Person of the Year."
Nearly three decades ago, Aquino received the title for "leading a democratic revolution that captured the world's imagination," Time essayist Pico Iyer wrote at the time.
Time is hopeful that as more women take on roles of power around the world, "we will have more female candidates in the Person of the Year pipeline." Given the variety of spheres in which women exert influence, Jones said, the magazine may even go in a different direction with its selection criteria and prioritize culture or business.
As for women the magazine has its eye on for the future, Jones hinted at Democratic presidential candidate Hillary Clinton (whose husband, President Bill Clinton, was Person of the Year in 1992 and 1998), and mentioned Federal Reserve Chairwoman Janet Yellen and International Monetary Fund Managing Director Christine Lagarde. She also alluded to pop singer Taylor Swift, who had a major influence on the music industry earlier this year when she convinced Apple to compensate artists featured on its new streaming platform.
Abu Bakr al-Baghdadi, the leader of the Islamic State, made it to Time's number two spot this year. "He went from building a regional power to building a transnational terrorist franchise. He poses such a significant challenge," Gibbs noted. "We have named great villains in the past, but in his case this is a year in which he has lost ground -- literally -- and his power is part opportunism. He has taken great advantage."
Republican presidential candidate Donald Trump was the second runner-up. "All year long he has been saying things that were disqualifying," Gibbs said. Time has never named a presidential candidate as Person of the Year.
Others on Time's shortlist were Black Lives Matter activists, Caitlyn Jenner, Russian President Vladimir Putin and Iranian President Hassan Rouhani.
This article has been updated to include comment from Time magazine.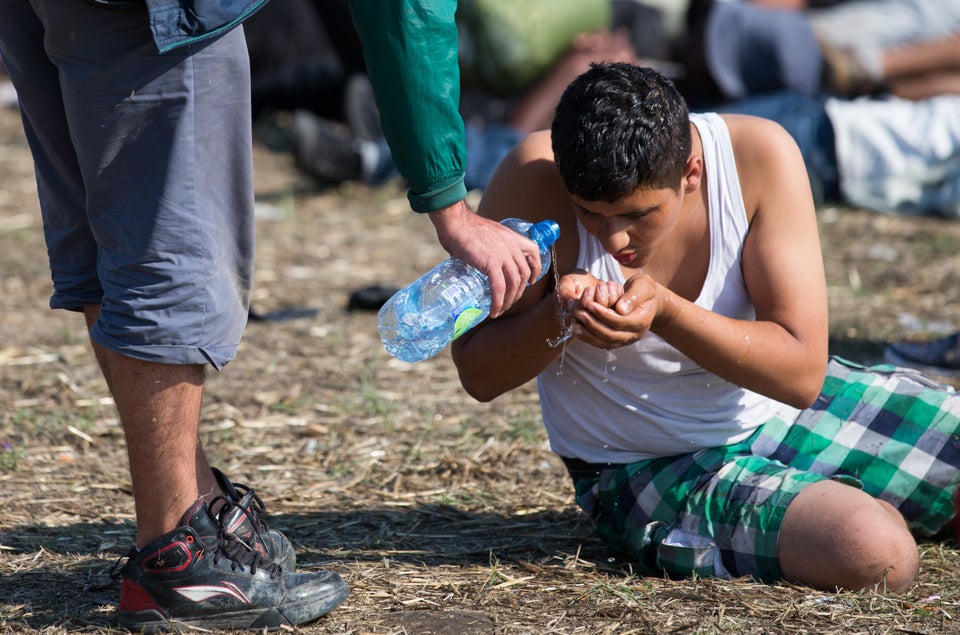 Migrants And Refugees At Hungary's Border