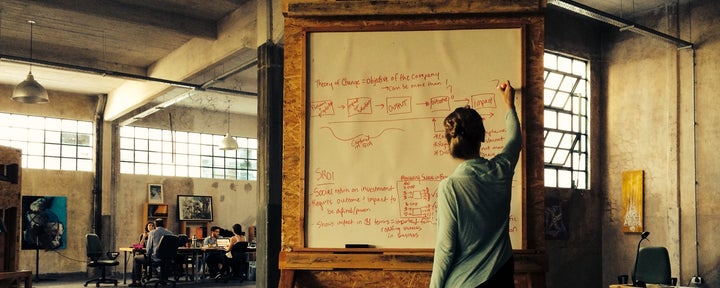 Jamie might look like your typical consultant: A determined strategist, a Master's Degree, and a whiz with Microsoft Excel. But her path to leadership at a West Coast social good consulting company, advising internationally acclaimed organizations like PATH and the Bill & Melinda Gates Foundation, was anything but normal.
Before Jamie embarked on an Experteering trip, and ultimately, her purpose-driven career, her day-to-day work represented the average early-to-mid career professional that spends their time daydreaming of an engaging job that contributes to the greater good (more of her inspiring story in this video featured in the news). In fact, research published in 2016 by Imperative and LinkedIn showed that 74% of professionals want to find work that delivers a sense of purpose, and many will take a pay cut to get it. Master's degrees and years spent grinding at the consultancies, finance institutions, and tech giants don't cut it anymore. According to a report from Deloitte titled the Purpose Driven Professional:
"Millennials, Baby Boomers, retirees, and Gen Xers are increasingly seeking opportunities to pursue social impact work in the corporate sector."
Indeed, we are living in a new Purpose Economy where employees increasingly expect to work at a company for a set project, as opposed to a set career. Reid Hoffman calls this a "tour of duty".
And while a dreamy notion, actually finding your purpose is no easy task - especially when you're constantly called on by the current demands of your career.
Enter MovingWorlds and its new Impact Teams – a cohort based program that sends participants on career-oriented 2- to 4-week social impact expeditions to find their purpose. To kick things off, the program walks applicants through a leadership and "purpose pattern assessment", and provides training on design thinking and social entrepreneurship before connecting member to their individual Experteering project. To sweeten the deal, Teams also provide facilitated networking and special access to industry leaders on webinars. According to additional research from Deloitte and its annual volunteer impact survey, "volunteering experience may play a big role in building leadership skills considered to be 'must haves' for successful leaders."

MovingWorlds Impact Teams run every few months, with cohorts built around skill, industry, or cause-areas. Applications to join the first team, centered around using business strategy to create social change are due August 15. More driven by a cause? The Gender Equality Team is accepting applications until November 15, and for those working to change the healthcare industry for the better, applications close on February 15. Got an area of social impact that you'd like to work on? MovingWorlds let's you vote on which teams will come next.
According to MovingWorlds co-founder and Chief Impact Officer, Derk Norde
"After supporting over 550 Experteering placements in the last few years, we started to notice something from our alumni Experteers: They had used their projects not as an escape, but as an accelerator – a way to find their purpose in life and pursue a career direction that help them tap into it. Our Impact Teams program was developed after years of research and testing to create an accessible way for people to find their purpose, grow their skills, and make an impact in the process. We've been overwhelmed with interest in the program, and have already seen that not only are people joining on their own, but their companies are even sponsoring them. "

Popular in the Community