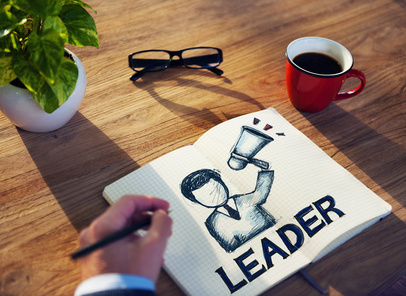 There's a dramatic shortage of quality leaders in the human resources industry today. Even worse, many executives don't understand what sets apart a great human resources leader from one that is subpar. This lack of effective HR leadership leads to poor employee performance, higher turnover rates, and an inability to attract the top talent to an organization. When you're attempting to fill a leadership position, keep the following characteristics in mind to understand what differentiates the very best from the merely average.
1. Human Resource Expertise
You can't expect just any member of your management team to lead your human resources department. It takes an expert to fill an HR leadership role. He or she needs extensive knowledge of the industry and of best practices, in addition to the right skills and ability to inspire employees.
After successfully working in human resources for many years, an experienced human resources leader will automatically be more credible and qualified than someone who is new to the field.
2. A Focus on Performance
A candidate for an HR leadership position should be able to function as your "chief performance officer." His or her goals should be to improve your company's productivity and performance, find ways to motivate your staff, attract the top talent, and take advantage of opportunities to help grow your business.
3. Excellent Communication
A top-notch HR leader should be able to easily engage all employees, including other HR staff members. Superior communication skills are essential. She has to have the ability to effectively communicate expectations and then ensure employees respond in the desired way.
4. A Higher Code of Ethics
The best human resources leaders have a high code of professional ethics to which they hold themselves. They must lead by example, have credibility, and earn the trust of your employees. Most importantly, effective HR leadership means always remaining discrete and being a good steward of personal and professional information. There is a fine line between keeping employee confidences and reporting situations that could create liability or exposure for your business.
5. Negotiation Skills
Successful human resources leaders are also expert negotiators. Since they often deal with one or more opposing viewpoints, they must find an acceptable middle ground for opposing parties. In addition to having excellent interpersonal skills, they should also have a track record of ensuring everyone walks away satisfied with the outcome of a dispute.
6. Understanding Gray Areas
There's a lot of "gray area" when it comes to human resources--and your leader needs to tackle it with poise. From discrimination to harassment to dealing with other complex employee issues, HR leadership also requires knowing when to seek out professionals (i.e., attorneys or other experts) and when to handle issues in-house.
Time to Get Started
Finding the right leader to run your HR department can be a big challenge, but hiring the perfect candidate can pay huge dividends for your business. From helping to attract the best talent to increasing employee retention to improving performance, your human resources leader will be an invaluable member of your team.
If you can't afford to hire a permanent HR leader to join your team, your best move is to work with a human resource consultant who can step in and handle all of your HR needs for you. Whether you need help with hiring, setting up internal HR systems, or leadership training, an experienced, trusted HR consultant will improve your entire HR department.
Margaret Jacoby, SPHR, is the founder and president of MJ Management Solutions, a human resources consulting firm that provides small businesses with a wide range of virtual and onsite HR solutions to meet their immediate and long-term needs. From ensuring legal compliance to writing customized employee handbooks to conducting sexual harassment training, businesses depend on our expertise and cost-effective human resources services to help them thrive. This article first appeared on the MJ Management Solutions blog.
Calling all HuffPost superfans!
Sign up for membership to become a founding member and help shape HuffPost's next chapter