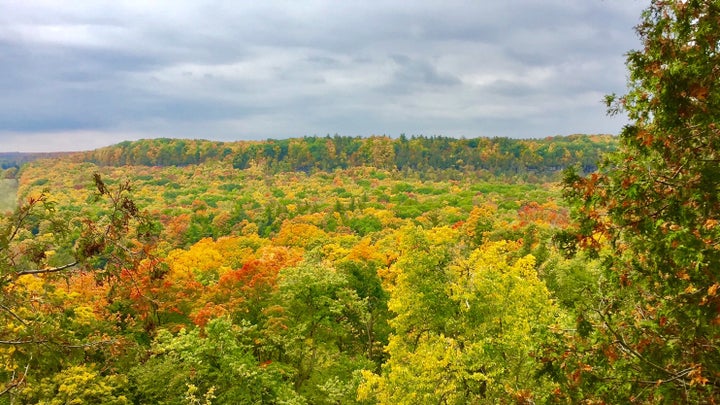 While for many of us the country we live in is a default, or our parents decided for us, moving to a new country might be exactly what what we need if looking for new opportunities or simply don't feel comfortable in our surroundings anymore. I recently moved to Canada for a new job, and while there was an adjustment curve despite speaking the same language, it has proven to be a life's blessing. If you are lucky enough to be able to choose a new country to live in, consider Canada. Here are a few reasons why moving North, despite the cold (that luckily warm clothes can fix), can be surprisingly positive:
A Culture of Welcome: Arriving to a new country is tough. All of a sudden you miss all that is familiar to you. This process is made incredibly easier if people in your new country believe you deserve to be there. Canadians are proud of their land and know that its vastness can hold many people. You can see this manifest in how gladly people greet you and their willingness to learn more about where you come from. I call this a culture of "welcome". For example, after arriving to Canada a week before their thanksgiving holiday, a very generous family invited us to celebrate with them so we wouldn't be alone. This kind gesture reminded us that no matter where we come from, in Canada people want you to belong.
Diversity & Tolerance: Canada is a country where contrasts live happily together. As you walk on the streets of a big city like Toronto, every person you see will look different, making for a wonderful mosaic of looks, languages and lifestyles. You will meet Chinese that have grown up in India, Jamaicans of Asian descent, and many incredible people that remind you to never judge a book by its cover. You will see groups of young friends were no two look alike. People are so tolerant and respectful of each other that they attend parties at museums where you can dance, eat and mingle side by side to antique paintings and statues. If you go to Quebec, you will discover a whole different French culture that despite being less than twenty five percent of the country is so embraced that the whole country is officially bi-lingual. Imagine all the goodness that can come from a place where where you come from makes you unique vs. segregated, interesting vs. a threat. I wish more places in the world were like Canada.
Respect for Nature: As the second largest country in the world, Canada is full of natural wonders, from the alpine lakes at Banff, in the Canadian Rockies, to the northern lights in the Northwest Territories. But beyond the actual places, what impressed me the most is the culture of responsibility to protect these sites- from recycling in the big cities, energy saving consciousness, the upkeep of their surroundings and the way of life of many that choose to be with nature as often as they can. This year is Canada's 150th birthday and all National Parks will be free for people to experience; I admire this celebration and respect for nature.
As Jack Kornfield said: "What the world needs most is people who are less bound by prejudice. It needs more love, more generosity, more mercy, more openness." I have found plenty of this in Canada. I am grateful to be able to live and learn from a social experiment that believes in the goodness of humanity and that we all belong, and can tolerate our differences. If you need more of this in your life, what are you waiting for to move up north, eh?