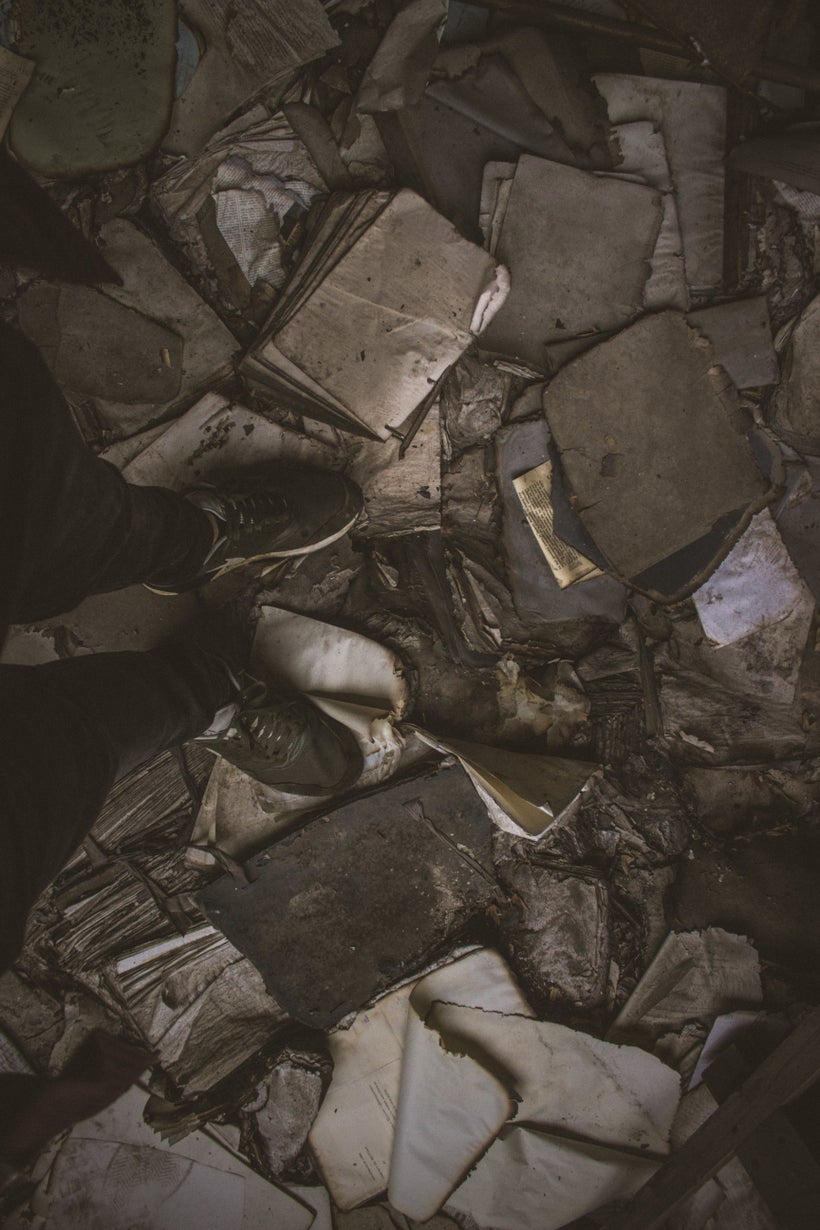 Each year, communities across our nation are exposed to fires, floods, tornados, hurricanes, and a wide range of other natural and man-made disasters. Whether it is a large scale event such as a hurricane, or a single house fire, those who are impacted by disasters often need help with next steps. During a recent interview with disaster restoration expert Sean Scott, I asked several questions related to disaster recovery.
Sean Scott is a disaster restoration contractor and expert on disaster recovery who has helped thousands of families rebuild their lives after floods, fires, storms, and other natural and man-made disasters. Sean also wrote a unique book titled The Red Guide to Recovery – Resource Handbook for Disaster Survivors that takes the mask of mystery off of the recovery process and helps people better understand what challenges people face in the days, weeks and months following disaster events.
What happens after you return home?
When first responders leave the scene of a disaster the survivors are typically left to figure out the recovery process on their own. For those who have lost their home or who have been displaced, this can be the beginning of a nightmare, especially if they have not prepared or planned for recovery in advance. The days, weeks, and months that follow a disaster requires careful planning, perseverance, and a lot of patience. Otherwise, the state of chaos created by a disaster, coupled with the lack of knowledge of what to do in the aftermath can easily transform a disaster survivor into a disaster victim.
What is the most challenging task?
According to Scott, there are important steps to take regarding recovering your personal belongings. One element of the recovery process that tends to be one of the most difficult tasks a disaster survivor will face, is creating an inventory of all the personal belongings that have been damaged or destroyed. For example, if your home was destroyed by a fire and all that's left is six inches of ash, your adjuster will tell you that in order for you to receive the full benefits of your insurance coverage, you will need to provide a detailed inventory of everything you owned, including a detailed description of each item, its age, replacement cost, and any supporting documentation you might have in the form of photos or receipts. You are then given a stack of blank inventory sheets and told that unless you can show in detail what you lost, you will only get a small percentage of your policy limits. Imagine trying to remember everything you had in your home when you have no photos, receipts, or recollection.
How do know what to report to the insurance company?
The challenge is that you do not want to commit insurance fraud by claiming items in your inventory that you are not sure you had, however you have a considerable amount of replacement coverage in the policy you purchased to cover everything that was lost. In order for you to embark on this undertaking, you will need to have a clear frame of mind, lots of time, and plenty of support. One way to accomplish this task is to try and visualize what you had room by room and ask friends or family members if they have
photos that may have been taken in your home during a holiday gathering, party, or family get-together. Oftentimes photos like these can reveal furnishings, decor, or other items in the background that will help jog your memory.
Do I need to report everything?
Consider for a moment if you only needed to inventory the contents in your kitchen. If you are like most, you might jot down the obvious items like appliances, silverware, utensils, cookware, and cutlery and figure the smaller items just aren't worth the time and energy to deal with. But what about the food that was in the refrigerator and pantry, the wine, vitamins, supplements, spices, cookbooks, cleaning supplies, utensils, stuff in the junk drawer, phone chargers, batteries, gift cards, paper products, pet supplies, tools, and so forth? You paid a lot of hard earned money for these items and all this stuff will add up quickly.
What tool can I use to aid in this process?
After witnessing the aftermath of the wildfires that swept through Southern California in 2003 and then again in 2007, which combined destroyed roughly 6,000 homes and damaged countless others, it became apparent that people who had lost their homes needed a tool to help them navigate the recovery process and compile accurate inventories. Many people became overwhelmed by the enormity of creating an inventory and simply gave up and opted to settle with their insurance companies for far less than what their losses were and the policy limits they had, only to recall months later things they wished they had remembered earlier on. So, necessity became the Mother of Invention and The Personal Property Memory Jogger & Home Inventory Tool was born. The Personal Property Memory Jogger is a pre-populated Excel spreadsheet that contains over 6,000 commonly found household items broken down into a room-by-room format.  Once downloaded, you have the option to delete items that may not apply to you and/or add items that may not already appear in the database.  This resource is a godsend for disaster survivors and is available at http://www.theredguidetorecovery.com/recovery-tools/personal-property-memory-jogger/
If you would like more information on The Memory Jogger or if you would like to see the vast array of free disaster preparedness and recovery resources, visit www.theredguidetorecovery.com.
Calling all HuffPost superfans!
Sign up for membership to become a founding member and help shape HuffPost's next chapter
This post was published on the now-closed HuffPost Contributor platform. Contributors control their own work and posted freely to our site. If you need to flag this entry as abusive,
send us an email
.