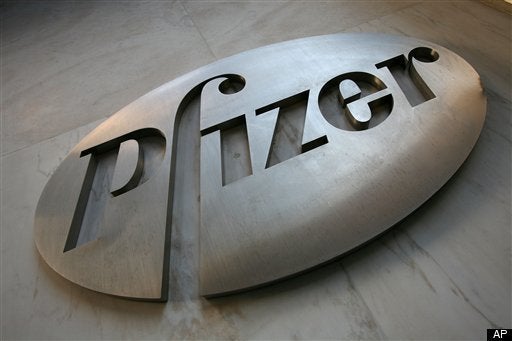 I'm going to preface this post by saying I know absolutely nothing about marketing. I have a PhD in literature, not an MBA. I'm married to an NYU professor, but I've never been near the business or marketing schools. Furthermore, even though I'm a published author, I don't know much about the machinations of the publishing industry either. Yet in spite of my lack of knowledge in these areas, I want to make the bold step of offering the publishing industry some marketing advice.
Here goes: "Publishing industry, listen up, it's time to sell reading."
The book industry needs to make the act of reading sexy and hip, enviable and sought-after. Instead of putting all their rapidly declining marketing dollars behind single authors and their new releases (think of those rather dull ads on the subway or in magazines which feature an author's grinning face, a book cover, and a few generic "thumbs up" quotes), why don't publishing companies run campaigns which would make reading itself a desirable lifestyle choice? Why not help craft a new, exciting, and sexy "reading" identity for people to aspire to? In short, why not take a leaf out of the drug industry's marketing book?
Now, I concede, the publishing world is a very gentlemanly place. Even though sales are declining, digital media is encroaching, and bookstores are closing every day, the people in the book industry still pride themselves on being good, moral, and thoughtful people. Rejection letters are kind, verbal contracts are held firm, booksellers aren't too pushy, and lunch at the Algonquin Hotel between editors is an amiable, bookish, and cerebral affair.
The idea that this "good" publishing world might emulate the big "bad" drug industry would probably send the Algonquin's fine silverware trembling and independent booksellers weeping onto their carefully selected front tables. But the pharmaceutical companies know what they're doing and they're doing it well (along with banks, they are now the most successful businesses in the world). If the publishing industry wants to survive, it might have to suck it up and start studying all the tactics employed by the drug industry which sell us a happier, healthier, smiling, sexier life -- all thanks to drugs.
"Educating consumers to the virtues of a product sometimes entails altering the cultural environment surrounding the consumption of that product," says Kalman Applbaum in his book The Marketing Era: From Professional Practice to Global Provisioning. For a successful example of this, Applbaum shows how drug companies managed to change the "cultural environment" surrounding depression in Japan and thus open up a whole new market for their products: SSRI antidepressants.
In the past, there was "considerable stigma" attached to mental illness in Japan, according to Applbaum. But working "synergistically," four big drug companies waged a multi-faceted campaign to "increase awareness of depression." They used ads, newspaper articles, and glossy waiting room brochures. They sponsored the translation of best-selling books from the US which acclaimed SSRIs. Throughout the campaign, the motive was the same: to awaken "public consciousness to the symptoms and treatability" of depression.
Running ads with smiling and sexy people reading books will only be a start. As the Japanese example shows, a campaign to change a "cultural environment" must be advanced on all fronts. It will require competing publishing houses and competing book sellers to work together to shake off old stereotypes about reading and readers ("lonely women with cats," "geeky professors," "bespectacled librarians'). It must help forge a new and brighter image of the 21st Century reader -- a reader who will not only be hip and sexy, but who will also buy books.
I have no idea exactly how this will be done (I refer you back to my first paragraph). But I have some thoughts for anyone who cares to listen. New spaces need to emerge where people will meet and discuss books and, importantly, be seen and respected for discussing books. TV and movies need to show sexy readers, much like they showed sexy smokers back in the day. Celebrities need to be caught reading books -- or Kindles -- on the beaches of the Caribbean. Book groups should not be left to form themselves; they need to be propagated and supported by the book industry. Expert voices should be everywhere, in newspapers and on Oprah, talking about the intellectual, personal, health, and even sexual benefits of reading!
Books can offer us so much. They can offer deep insights, escapism, healing, empathy, knowledge, and revival. They can illuminate who we are, our dreams, our deepest fears and our sufferings. Books can change us in profound ways. They can make us laugh and cry, desire and yearn. Surely, there is way to market these incredible offerings and help people want to be readers.
Joanne Rendell is the author of the newly released Crossing Washington Square (Penguin), a novel about two women who are hip and smart and beautiful - and very passionate about books!

Calling all HuffPost superfans!
Sign up for membership to become a founding member and help shape HuffPost's next chapter