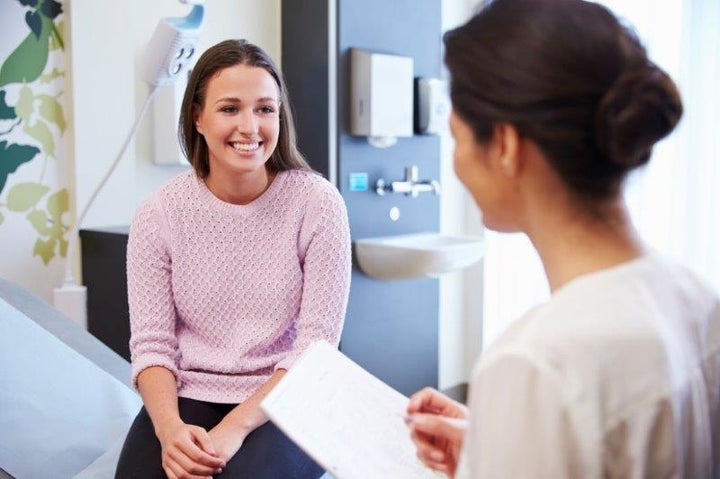 STIs Continue to Rise to New Records
Women are often confused about how often they should be tested for STIs, the long term effects of untreated STIs, and the true definition of safe sex. While many women spend time looking for contraceptive options they often forget to think about protecting themselves against STIs.
Sexually transmitted infections (STIs), also known as sexually transmitted diseases (STDs), are setting alarming new records. According to the data released in the U.S. Centers for Disease Control and Prevention (CDC)'s annual "Sexually Transmitted Disease Surveillance Report", cases of chlamydia, gonorrhea and syphilis in 2016 was the highest number recorded in the country's public health history with more than 2 million cases. Chlamydia led the charge with approximately 1.6 million diagnoses in 2016. For women, untreated STIs can have shattering long-term results. It can lead to infertility, stillbirth, and leave women more vulnerable to HIV infection. Other cast of characters include HPV, Herpes, HIV, Trichomonas's, Hepatitis and the Zika virus. HPV is also an epidemic affecting over 79 million women and men. It's important to know that women of all ages, from teens to women in their 90's who are sexually active, are at risk for STIs. Women need to be equipped with dual protection methods, like male and female condoms, and encourage the consistent use of these lifesaving barriers.
It's best to get tested for STIs once a year, after unprotected sex and in between new partners. Many STIs including HPV, Chlamydia and Gonorrhea, do not have any symptoms so getting tested regularly is important to avoid future gynecologic problems. You may have to ask your health care provider directly to have STI screening as it may not be included in your yearly exam.
It may be shocking to know that single women 50 to 59yr is the new high-risk group prone to STIs. This new group of sexually active women are newly separated, divorced or widowed and are just getting out into the dating world again. The notion of having your partner use condoms or having them screened for STI's is not part of the conversation prior to having sex. This group of women is now joining the safe sex conversation with their new partners.
FC2 the female condom, a game changer for women:
Prevention is the best defense against STIs. Male and female condoms are the only dual protection methods available to help reduce your risk of common sexually transmitted infections including HPV, chlamydia, gonorrhea, syphilis and HIV. Women now have a viable option to the male condom with the new FC2 Female Condom. The FC2 is a game changer for women as it gives them the control to protect themselves against STIs. It is the only FDA approved for market, lubricated, latex-free female condom that women can insert up to 2 hours before having sex. In fact, I believe the FC2 does a better job at protecting the outside of the vagina, including the labia minora and labia majora compared to the male condom. This would be beneficial especially against HPV and HSV.
Stealthing is the latest concern for women in the bedroom. During sex, the male partner who starts out wearing a condom, removes the condom without his partner knowing it increasing the risk of STIs and pregnancy. If women are taking control of their own protection with the FC2, they don't have to worry about stealthing.
The South African Female Condom Program, one of the largest programs in the world, distributed 27 million female condoms from 2015 to 2016. During surveys conducted at one month and twelve months of use with the female condom both men and women reported positive experiences. 80% of women reported that they felt in control when they used the female condom. During the one-month survey, 55% percent of men said they preferred the female condom to the male condom and at the 12-month survey, the number increased to 74% of men preferring the female condom to the male condom.
Safe sex means using male or female condom during vaginal or anal intercourse and oral sex (during which dental dams are used to protect the throat from HPV). Women and men of all ages are at risk for STIs and need to incorporate dual protection methods when having sex.
In high school, only 39% of students learn how to put on a condom during a health class, which is sadly a very low percentage. Even more disconcerting, often times students are only shown how to use a male condom and not shown how to use and/or the benefits of the female condom. The good news is 93% of sexually active women have had a partner use a condom. I still see reluctance among sexually active couples to consistently use a male or female condom and to practice safe sex. Most couples in a new relationship may start using a male or female condom but this practice quickly starts to fade out as the relationship matures. When they looked at both genders sexual practices after having sex 10 times, women were less likely to use a condom than men.
The recent studies suggest that safe sex awareness should be discussed with all age groups as anyone that is sexually active is at risk for STIs. With STIs on the rise, especially syphilis, chlamydia and HPV, the need for prevention and protection is more important than ever. Women have a choice when selecting their dual protection method and how to protect themselves against STIs. The FC2 Female Condom is the only woman-controlled dual protection method on the market. FC2 is also covered by most insurances with no out-of-pocket expenses when prescribed by a healthcare professional. To make it even easier to obtain a FC2 prescription, FC2 is now part of a telemedicine app called "HeyDoctor" (download on your iOS device). Available in select states (AZ, CA, CT, FL, GA, IL, MT, NY, OH, PA, RI, VA, and WA) with more states coming soon. Learn more on the FC2.
Disclosure: The author is getting financial compensation for mentioning the female condom by name.
Related
Popular in the Community