 TALLAHASSEE, Fla., April 29 (Reuters) - The Florida Senate sent Governor Rick Scott a package of capital-punishment reforms on Monday designed to prevent condemned killers from spending decades on Death Row, despite warnings that speeding up the legal appeals process could lead to innocent prisoners being executed.
The "Timely Justice Act" sets deadlines for condemned killers to file appeals, and for the state to proceed with issuing warrants after the Florida Supreme Court upholds death sentences.
It also sets competency standards for lawyers handling cases. To reduce the number of appeals alleging incompetent counsel, any attorney twice found to have provided "constitutionally deficient representation" will be suspended from handling death appeals for five years.
"Is swift justice fair justice?" asked Democratic party Senator Arthenia Joyner, a Tampa attorney who voted against the bill. "We have seen cases where, years later, convicted people were exonerated," she said.
"I don't see the reason for the swiftness, especially with DNA evidence that can exonerate," said Senator Maria Sachs, who is also an attorney and a Democrat.
But Republican Senator Rob Bradley said, "this is not about guilt or innocence, it's about timely justice." Frivolous appeals designed only for delay are not fair to victims and their families, he said.
The act also requires the state Supreme Court to make annual reports to the Legislature on how many capital appeals have been pending more than three years. Attorneys found to have provided incompetent counsel would also be reported to the Florida Bar.
"Only God can judge," Matt Gaetz, a Republican who sponsored the bill in the House of Representatives, said last week during House debate. "But we sure can set up the meeting."
The House passed Gaetz's bill 84-34 last week. Governor Scott, a conservative Republican, is expected to sign the changes into law.
Florida has 400 men and five women currently under death sentence, with the next execution set for May 29. Gaetz and backers of his bill said 155 have been on Death Row for more than 20 years and 10 have been there more than 35 years.
Staff analysis of Gaetz's bill said the average time between sentence and execution, since Florida resumed executions in 1979, has been 13 years. The state has carried out 75 warrants in that time, second only to Texas, which has executed 496 convicted killers since 1976.
Richard Dieter of the Death Penalty Information Center in Washington, D.C., said 33 states currently have capital punishment, but Maryland is set to abolish it when that state's governor signs a repeal law this week. Five states have repealed the death penalty in the past six years, Dieter said.
"There's been a trend away from capital punishment," said Dieter. "The number of sentences imposed in the country has declined by 75 percent since 1990 and only nine states carried out an execution last year."
State Senator Darren Soto tried on Friday to raise the required jury vote from seven to 10 for death penalties. He said Florida is the only state allowing juries to recommend death by a simple majority of 7 to 5. He said Alabama is the only other state allowing non-unanimous death recommendations, which he said require 10 votes there. (Editing by David Adams and Nick Zieminski)

Before You Go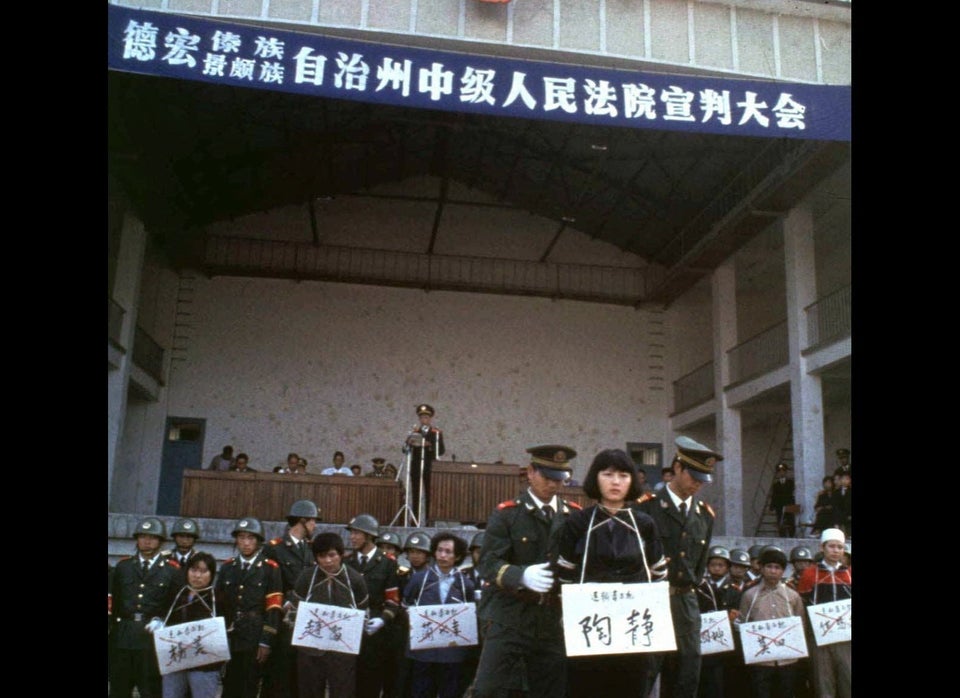 Countries With The Most Executions Last Year
Popular in the Community