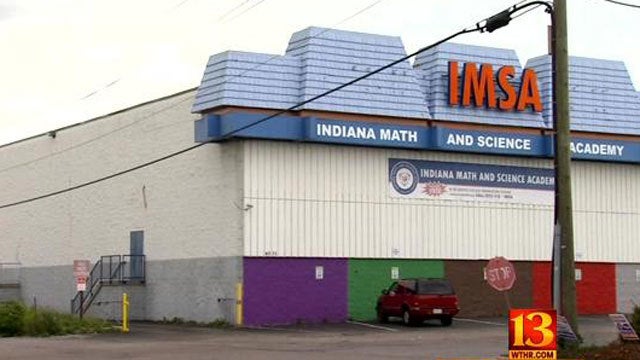 Do the editors of the New York Times read their own newspaper? The opening line of their pro-charter school editorial offered faint praise for charter schools. Apparently, "New York City is one of the rare places in the country where charter schools generally have made good on the promise to outperform conventional public schools." If the statement is true that New York City charter schools "generally" outperform conventional public schools, what about the rest of the charter school industry in the United States?
According to the National Alliance for Public Charter Schools, "In 2016-17, there are more than 6,900 charter schools, enrolling an estimated 3.1 million students." In New York City there are only 227 charter schools that enroll a little over 100,000 students. That means 97 percent of charter schools in the country and 97 percent of the children attending charter schools are outside New York City and many do underperform. In Michigan, 70 percent of the charter schools score in the bottom half of the state's school rankings. As a result of "charterization," Michigan declined from being an average performing state on math and reading tests to one of the worst. These do not seem like a reason to endorse an expansion of charter schools in New York City or to advocate for removing regulations from the existing schools.
I visited two excellent New York City charter secondary schools, one in Queens and one in Brooklyn. Neither is part of a "not-for-profit" charter school network or a private for-profit charter school company. Part of what makes them good schools is that they function just like regular public schools, educating diverse young people without making exaggerated claims for student performance or lobbying state officials for extra privileges and waivers.
In the editorial, the Times argues "The Best Charter Schools Deserve More Leeway on Hiring," and endorsed a decision by the State University of New York Board of Trustees to allow "high-performing" charters, a loosely defined category, to hire uncertified, untrained people as classroom teachers. The charter networks and their supporters claim they need to do this because they can't find enough qualified teachers to fill available slots. But the real reason charter networks can't fill positions is because of high teacher turnover. I know that, because I read it in the New York Times. Charter networks treat teachers as interchangeable parts that can be plugged into classrooms where they follow scripts and can be repeatedly replaced by other untrained personnel. However serious academic research conducted in New York City, and cited in the New York Times, show that the education of children suffers from high teacher turnover, especially in English and math. Over a fifteen-month period from December 2014 to March 2016, New York City's highly touted Success Academy Charter School Network the teacher attrition rate may have approached 30 percent.
Similar teacher certification waiver programs are in place in other states. The Florida "Schools of Hope" initiative eliminates teacher certification requirements for charter schools. Proponents ignore that Florida has been forced to close over 340 charter schools for poor performance. In Ohio and Michigan charter schools can hire unqualified, uncertified people as teachers as long as they had a C+ "passing" average in college and really want to teach.
The Times editorial dismissed criticism of the SUNY Trustees because it came from the State Board of Regents, which oversees education and teacher certification, and the teachers' union. But it failed to mention that the "Trustees" are uniquely unqualified to establish educational policy. Four of the five SUNY Trustees have no experience in education and they are all political appointees aligned with Governor Cuomo, hedge fund political donors, and pro-charter forces. The fifth SUNY Trustee is Merryl Tisch, deposed Chancellor of the Board of Regents. Tisch was appointed to the SUNY Board by Governor Cuomo in June 2017 after the teacher de-certification plan had already been proposed and she quickly lined up with the other trustees. As the New York Times reported, Tisch had previously resigned from the Board of Regents because of public backlash against her strong support for the constant high-stakes testing of children and the use of student test scores to grade teachers.
The Times editorial bad-mouths traditional teacher education programs as inadequate based on a study promoted by a group called the National Council on Teacher Quality (NCTQ). The editorial links to their report, but if the editors bothered to dig a little deeper they would have uncovered grounds for suspicion. Both the NCTQ and the report are funded by anti-public school, pro-charter foundations, including the Eli and Edythe Broad Foundation, The Lynde and Harry Bradley Foundation, and the Searle Freedom Trust, which is also a major funder of rightwing groups including Americans for Prosperity, the American Enterprise Institute, the American Legislative Exchange Council (ALEC). Shame on the New York Times editorial team for finding what they wanted to find and for not fact-checking.
In addition, the Times editors never commented on a series of scandals at the largest New York City charter school network that were covered in of all places, the New York Times. In February 2016, The New York Times reported on video showing a Success Academy charter school teacher chastising a young African-American girl who is confused about a math problem. The teacher ripped up her paper and sent her to the "calm-down chair," although the only one who is not calm in this sequence is the teacher. The teacher then addressed the entire class telling them in a loud and agitated voice, "There's nothing that infuriates me more than when you don't do what's on your paper." The Times also reported that Success Academy considers this her a model teacher and assigns her to train colleagues.
Eva Moskowitz, CEO of Success Academy called the video an anomaly, but according to former Success Academy teachers, that is the school culture. In an interview in the New York Times, one former teacher is quoted, "If you've made them cry, you've succeeded in getting your point across."
Success Academy was also caught trying to drive out children and families who could not adapt to their punitive disciplinary rules and oppressive teaching style. At least one of the network's schools kept a "got to go" list of children they wanted out. How do I know? The report was in – guess – the New York Times.
Success Academy is an example of the disastrous marriage of charter schools and high-stakes standardized testing at their worst. On May 9, the principal at Success Academy Bronx 1 Middle School posted on the school's Facebook page, "Congratulations on finishing our Think Mastery season!" She went on to say, "This is my favorite time of year for many reasons, but mostly because of the hard work of teachers, parents and our kids, who come together to truly achieve excellence!"
Success Academy and CEO Eva Moskowitz, who brags about the network's scores on high-stakes standardized exams and uses them as a wedge to lobby for increased sites and waivers from state agencies, are incredibly secretive about what goes on inside their domain. There are no other references to "Think Mastery Season" on the Internet but the test-prep agenda was observed in 2014 by a reporter for Chalkbeat. Success Academy scholars begin test prep as soon as they return to school in the fall with network-produced packets modeled on state tests and extra test-prep sessions called "Close Reading Mastery." After the new year students are drilled with practice tests. By March, they spend "weeks taking practice tests modeled off the actual state exams" and participate "in test 'dress rehearsals,' where exact testing conditions were simulated." Everything at Success is about the test, not about learning. Students get prizes like pizza and Popeye's chicken for performing well on daily practice tests. High scorers have headshots posted in the hall. Poor performers are sent to retraining camps that sound like something out of Maoist China – "Effort Academy" or "Revision Academy."
Success Academy has made its literacy program for grades kindergarten though 4 available online. It contains such gems as its opening instructions for teachers directing fourth graders doing independent reading: "Scholars will only become better readers if you fuel their passion AND are fully invested in creating and maintaining excellence during this time. Set clear expectations for how scholars keep their minds and bodies engaged during Independent Reading." The clear expectations include: "2 eyes reading," "2 hands on the book," and "2 feet on the floor." I generally read with two eyes, I sometimes hold a book with two hands, but I rarely keep two feet planted firmly on the ground, I squirm too much. These guidelines are about control and creating rigid factory-like conditions, not about promoting literacy. I challenge anyone to become a passionate reader employing Success' methods.
In my experience as an educator, what's too good to be true is too good to be true. Success Academy has not made its test packets and sample test material available for review. If they are so miraculous, why isn't Success required to share them with public schools as a condition for the renewal of the corporation's charters? Other charter schools in New York State have been investigated for mismanagement that borders on illegality. Niagara Charter School "spent thousands of dollars on plane tickets, restaurant meals and alcohol, and more than $100,000 on no-bid consulting contracts." Roosevelt Children's Academy "hired two of the school's board members as new managers — and paid them hundreds of thousands of dollars." Family Life Charter School" in the Bronx paid "$400,000 annually to rent classroom space" from a religious ministry headed by the school's founder. The source for all of this information – The New York Times.
Do the editors of the New York Times read their own newspaper? It does not look like it!
Related
Popular in the Community