What makes a man a man? That's the question that the Times Of India posed to its male readers.
In the wake of a highly-publicized gang rape in which the 23-year-old female victim died from the injuries she sustained, the Indian newspaper printed an ad on January 22nd asking men to respect women -- as part of their manhood. "The true test of your manhood is how you treat a woman. All women. Any woman. Every woman," the quarter-page ad read. "If you do not respect a woman, you are only half a man." The ad also questions attributes and behaviors traditionally associated with being a man -- having a "six-pack, gelled hair and biceps," "rash driving" and being well-endowed.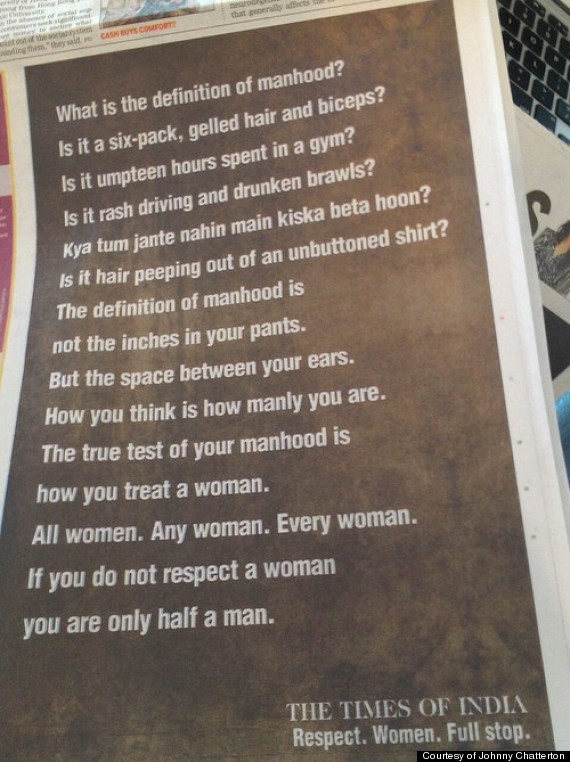 (Photo courtesy of Johnny Chatterton, who posted a shot of the ad on Our Mobile World.)
What do you think of the ad? Let us know in the comments!
Popular in the Community