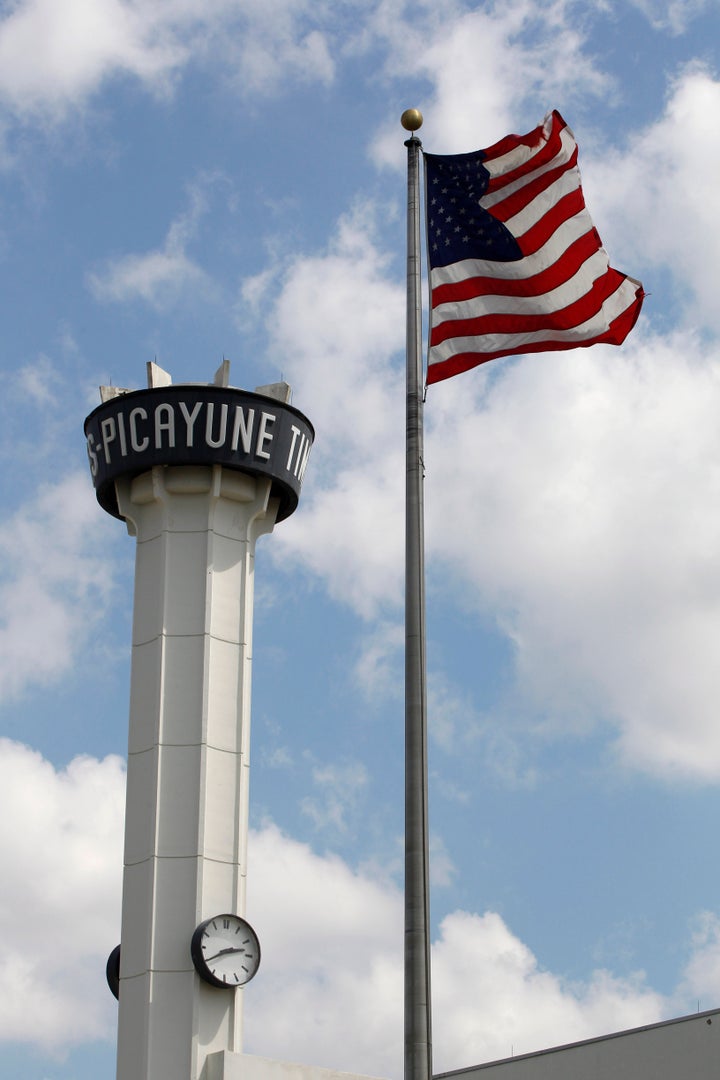 Two journalists fired by the New Orleans Times-Picayune have a plan to escape a struggling industry and the unemployment into which it is dumping them.
The paper announced in June that it would lay off 200 or so employees, including photographers Susan Poag and Rusty Costanza. Their jobs will end Sept. 30 as the paper, a New Orleans institution for more than a century, shifts focus from its print product to its website.
"We kind of knew this was coming. Everything's been pointing this way the last couple of years," Poag said in an interview. "Anybody who works in the newspaper field right now, it's kind of like you're living under the ax day to day."
To get out from under the ax, Poag and Costanza are launching a business called Digital Roux Photography, using money from their severance packages to get started. They'll shoot events ranging from youth sports to weddings.
"This is our chance to make a go of it," Costanza, 48, told HuffPost. "We have to. We both still need to work. We're not old enough to retire."
Poag and Costanza are planning their venture in their spare time, while their current employer prepares to publish just three times a week instead of daily. The diminished publication schedule has drawn protests in a city where 36 percent of residents don't have internet access at home.
In a July 26 letter, Sen. David Vitter (R-La.) urged publishing honcho Steven Newhouse to sell the paper, arguing that "no digital platform, no matter how good, can completely replace a printed daily in substance, use, and significance to the community." And Vitter dissed the paper's website, NOLA.com. "As a single member of our Congressional delegation, I actually have far more Facebook followers than your whole enterprise," he wrote.
Newhouse has rebuffed offers to buy the Times-Picayune and defended his decisions to ramp down publication in New Orleans and elsewhere. "We really feel the most important element for our journalistic future is our quality. Not how many days we publish but how well we cover the community," he told Poynter.
Finding new work will be such a challenge for laid off Times-Picayune journalists that Rebecca Thiem, a former reporter at the paper, created an organization to support them.
"Many Times-Picayune employees have spent significant portions of their working lives at the newspaper and will face considerable challenges securing new employment at this stage of their careers, particularly if they want to remain in New Orleans," Thiem wrote in a blog post announcing a fundraiser.
"Even if they choose to pursue jobs with newspapers in other communities, they will confront tough odds: in the past five years, U.S. newspapers have eliminated almost 40,000 jobs, or more than 11% of total industry employment, according to Paper Cuts, the recognized industry source on newspaper layoffs and consolidations."
Poag and Costanza said that while the decision to lay people off and publish less frequently came as a shock, they'd been anxious about the security of their jobs since furloughs and buyouts started years ago. Poag has worked there for 24 years; Costanza for 23.
They're not old enough to retire, but that doesn't mean the workforce is very welcoming. People their age are less likely to be unemployed, but once they get laid off, they're much more likely to stay that way for a long, long time. One year is the average duration of joblessness for workers 55 and up.
"I'm 53 and the options of me going out and getting a job at another newspaper right not are probably not in my favor," Poag said. "Despite my experience and talent that's just the reality. Starting out a business is really the best option."
Costanza agreed: "It's time to move on to something else and not have to worry about layoffs."
Calling all HuffPost superfans!
Sign up for membership to become a founding member and help shape HuffPost's next chapter