Time Magazine has used its February 8 cover to drive home the significance of the Women's March on Washington. The cover, complete with the headline "The Resistance Rises," features a striking image of the now-infamous pink "pussy hat."
The cover is a strong comment on powerful resistance that has formed in response to President Donald Trump, with a specific focus on the influence the Women's March ― which close to 3 million people are estimated to have attended worldwide ― has had on public consciousness.
"There is no precedent in U.S. history for the show of collective outrage that answered Trump's Inauguration," wrote Time's Karl Vick in the magazine's cover story. "But then, there is no precedent for Trump."
Vick pointed out that the strength of the march lay in the fact that organizers made the march less about Trump and more about empowering women and all marginalized communities.
"Protest organizers actually calculated that framing the march as pro-women rather than anti-Trump would work wonders," Vick wrote.
And he's right. As Women's March co-chairs Linda Sarsour, Carmen Perez, Bob Bland and Tamika D. Mallory emphasized, the march was not about protesting one man. Rather, it was about justice for every marginalized group, as per the march's policy platform, and about resisting the bigotry and misogyny that have already come to characterize the Trump Administration.
Many shared praise for the Time cover on Twitter:
Just another reminder that the future is very much female.
Head over to Time to read Vick's full cover story.
Related
Before You Go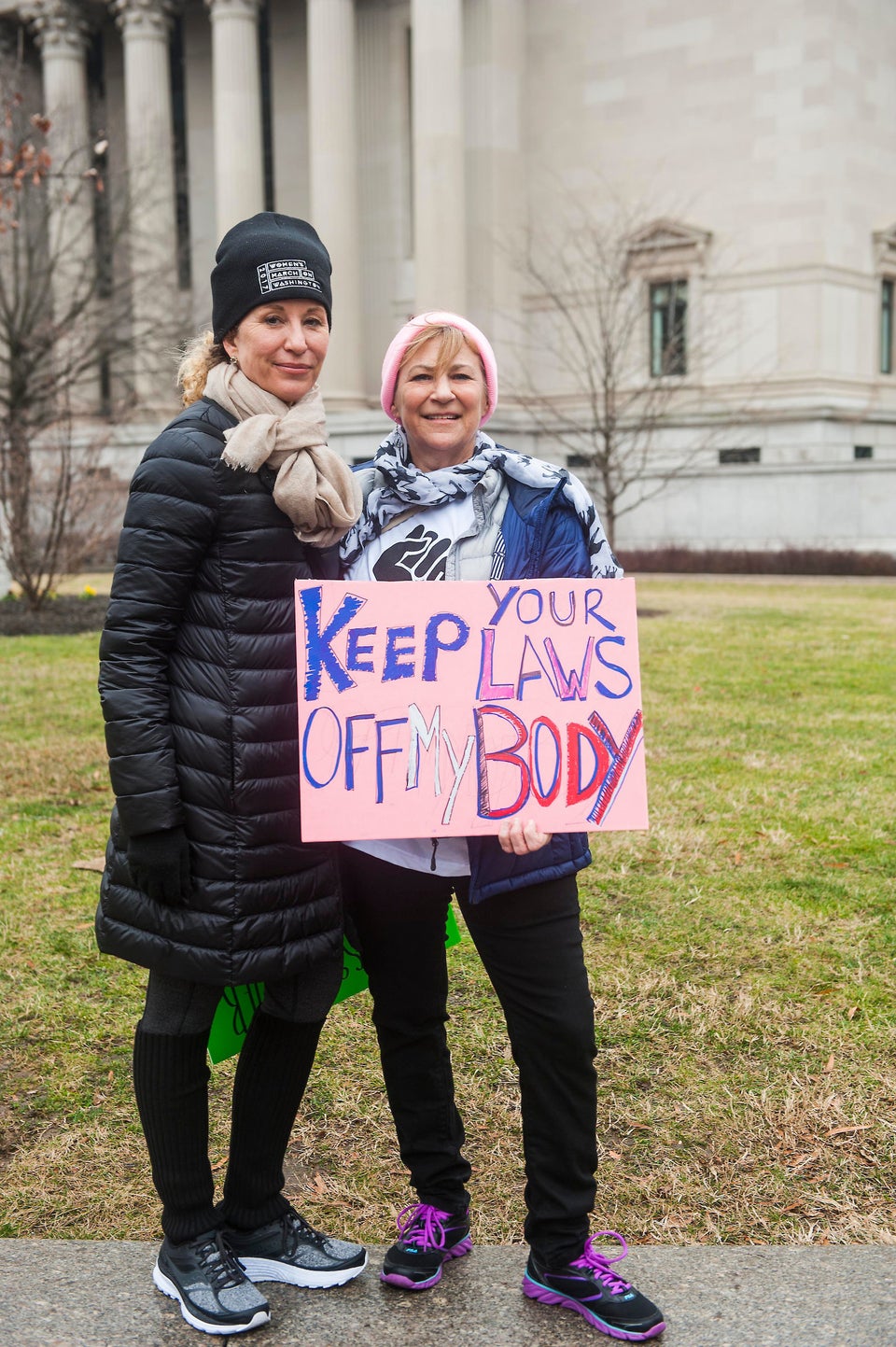 Roe v. Wade Women's March Signs
Popular in the Community