A man dressed as Spider Man, that is. According to CBS, police identified him as 22-year-old Moussa Rabaoui of Queens, one of the many costumed people who roam the tourist-heavy zone dressed as popular TV and comic book characters and ask for small fees in exchange for a photo.
According to a search of court records, Rabaoui was arrested on a misdemeanor charge of forcible touching. The Daily News also reported on his arrest.
The president of the Times Square Alliance, a coalition of government officials and local business owners, is calling for regulations to govern the costumed characters in the New York tourist destination.
Donna Lieberman, executive director of the New York Civil Liberties Union, told Reuters in 2013 that the ability to put on a costume and go to Times Square is likely protected under the First Amendment. One man who dressed as Elmo told Reuters for that article that he takes home $600 a week from the job. Another character told the AP in 2013 he has made as much as $280 in one six-hour period.
While Tompkins is recommending restrictions, he doesn't think a complete ban on costumed characters in Times Square is the answer. Instead, he is seeking to establish a licensing system -- including background checks -- for characters in disguise.
Related
Before You Go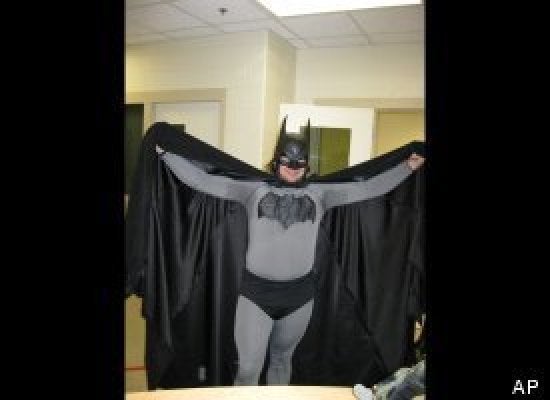 Superhero Crimes
Popular in the Community