The remarkable story of Times-Tribune editor Samantha Swindler and reporter Adam Sulfridge was the subject of a "60 Minutes" report on Sunday.
Swindler heard about town that the county's sheriff, Lawrence Hodge, was suspected of dirty dealings outside of the law. Though federal agents were onto Hodge, they were unable to actually prove his illegal activity.
"He was very insulated," Todd Tremaine, a special agent with the Bureau of Alcohol, Tobacco and Firearms, told "60 Minutes" correspondent Byron Pitts. "There was a lot of fear of what Lawrence might do if they cooperated with the federal agents or state police."
Hodge was suspected of being deeply involved with drug dealers, accepting payoffs, and extorting money from defendants. Swindler looked for a paper trail, and hired twenty-year-old Sulfridge to help. "He was smart and he knew about the community and he cared about local government," Swindler said of her new teammate. Sulfridge also had a personal connection to the drug problem that ran rampant throughout the Kentucky county. "My aunt overdosed," he said. "And the first question I had was, 'I wonder if she got her drugs from somebody that the sheriff was, you know, protecting.'"
Sulfridge went to work tracing Hodge's paper trails. He noticed drug arrest records were incomplete. Swindler and Sulfridge asked Sheriff Hodge for an interview, which they legally taped without his knowledge. Hodge lied about arrests, which involved massive amounts of fire arms.
Speaking about Swindler and Sulfridge's ability to catch the sheriff in a lie, Tremaine said, "They weren't dangerous to him. I think Lawrence was thinking, 'Hey, kids, let me show you how the sheriff's department works, you know'...But they caught him off guard 'cause they'd done their research."
For their work, Swindler and Sulfridge received death threats and purchased guns to protect themselves. "We were reporting on people involved in the drug trade. And people who were all hopped up on oxys, I don't know what they're going to do. I thought if something happened I'd go down with a fight," Swindler said.
Watch the video above for the full story.
Before You Go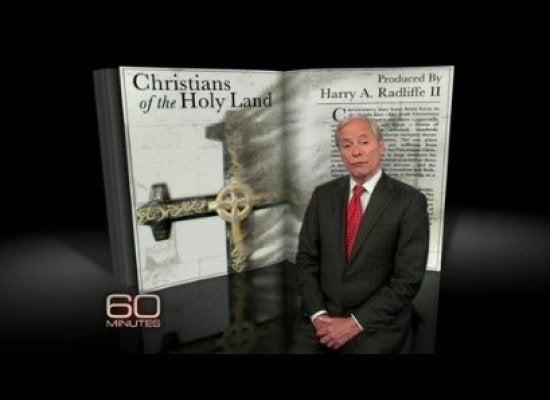 Faces Of '60 Minutes'
Popular in the Community