White roses were everywhere at the Grammy Awards ― pinned to Lady Gaga's shoulder pads and resting on her piano; on Ne-Yo, Ryan Seacrest and Sam Smith's lapels; in Cardi B's well-manicured hand.
The flowers were the music industry's nod to the Time's Up movement against sexual harassment and assault in Hollywood. A group called Voices in Entertainment, founded by music industry insiders, encouraged artists to wear the roses to "music's biggest night," saying they are symbols of "hope, peace, sympathy and resistance."
Voices in Entertainment succeeded in capturing our attention, but critics were left wondering: What happens next? Now that the Grammys are over, will we finally see change in an industry long rattled by allegations of sexual misconduct?
At the Golden Globes, nearly every attendee wore black in solidarity with Times Up. As a result, discussions of industry misconduct, the gender pay gap and "the power of women" dominated the night. By the close of the weekend, the Time's Up Legal Defense Fund raised more than $15 million to seek justice for workplace sexual harassment and advocate for gender parity in the industry.
Voices in Entertainment initially hoped the roses would "keep the conversation going that started at the Golden Globes ... about safety in the workplace, and equality in the workplace for everybody, especially women," Karen Rait of Interscope/Geffen/A&M Records, who co-founded the group, told HuffPost.
Rait organized Voices in Entertainment with Roc Nation Senior VP Meg Harkins and other women in the lead-up to the Grammys. She said the group accomplished its goal, citing the sheer number of people who walked the Grammys red carpet and talked about "Time's Up and the white roses initiative and solidarity."
She also noted how female artists like Kesha, Lady Gaga, SZA, Pink and Janelle Monae used their performances and speeches to sing about, discuss or otherwise raise awareness for the brewing movement.
Ultimately, Rait said she's received an outpouring of support from women and men in the music industry who want to get involved with their cause.
Now that the show is over, Rait said Voices in Entertainment is primarily focused on getting more women into positions of power in the music world. The "numbers [of women] have to get better" in the music industry, she stressed.
"The lack of women in roles responsible for creative direction across visual and audio entertainment is troubling," wrote the researchers. "This appears to reflect deeply‐held biases related to women and leadership, some of which we have illuminated in film and which may carry over into the music industry."
The Grammy Awards typically reflect that same industry-wide gender gap. Over the past six years, just 9.3 percent of Grammy nominees were women, the study found. More specifically, between 2013 and 2018, women made up:
7.9 percent of Record of the Year nominees
6.1 percent of Album of the Year nominees
21 percent of Song of the Year nominees
36.4 percent of Best New Artist nominees
0 percent of Producer of the Year nominees
Yes, you read that right ― ZERO.
HuffPost reached out to 18 Grammy nominees and host James Corden in the weeks prior to the Grammys to ask if they wanted to speak about gender parity in the music industry. No one wanted to.
"It has to begin with … women who have the creativity in their hearts and souls, who want to be musicians, who want to be engineers, producers, and want to be part of the industry on the executive level," Portnow told Variety. "[They need] to step up because I think they would be welcome."
"We have to get more women in that hiring pool. And once they're in there, they need to have mentorship with other women who can walk them through an interview process or scenario."
In terms of more concrete next steps, Rait said the Voices in Entertainment is planning to meet again soon to discuss strategy, though it seems likely that they will focus their efforts on a mentorship program for young women who want to be in the music industry ― as well as encouraging people to continue donating to the Time's Up legal defense fund.
Rait would like to create a mentorship program that specifically pairs young talent with a mentor who is already in the industry. She is passionate about creating a pipeline for women producers, and floated the idea of getting Missy Elliot and Timbaland involved.
"We need to get that next generation of women to understand that there is a place for them," said Rait. "We need to educate everybody and let them know that there are talented young women out there that deserve to be in this business. … We have to get more women in that hiring pool. And once they're in there, they need to have mentorship with other women who can walk them through an interview process or scenario. The reality is [as women] we have to work harder."
While Rait believes that men in the industry also need to "be reminded" that women are a powerful force, she said she is confident that men in the music industry were on board with the Voices in Entertainment message ― a message the group wants to keep "extremely positive."
"[Men in the music industry] see what's happening. They see the changes," she told HuffPost. "It's not going to happen overnight. ... And I think if we continue to do this work and find the next generation and educate, educate, educate, bring the men into the fold. There are incredibly sophisticated, educated men who understand what's going on."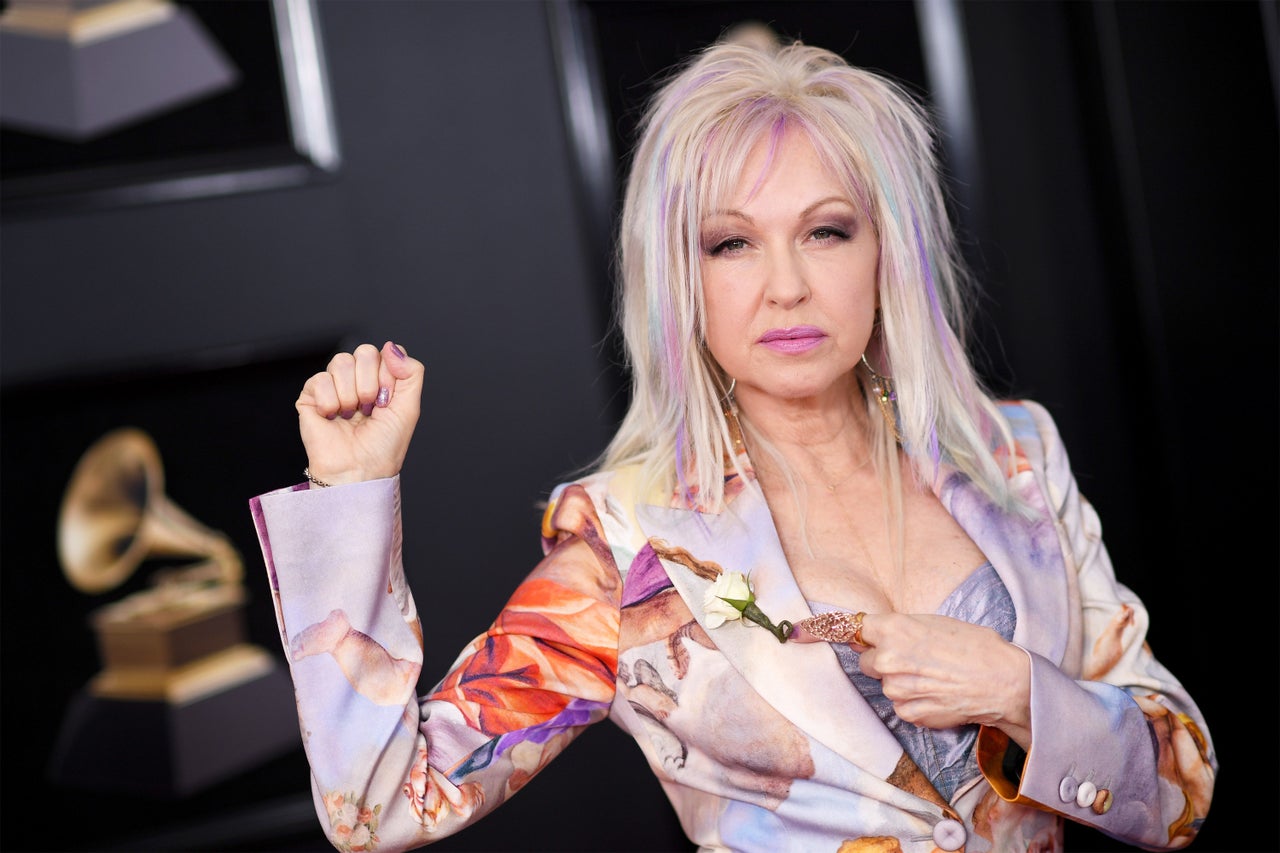 But is mentorship enough when it comes to pushing equality in an industry that has such a severe gender imbalance, and seems to find a way to forgive even its most public alleged predators? (See: Dr. Luke and R. Kelly, among others. Russell Simmons is the most visible man in the industry to face tangible consequences since the first allegations of sexual harassment and assault against Hollywood producer Harvey Weinstein came to light in October.)
Getting women into every facet of the music industry's hiring pipeline is a laudable goal. But if the industry that they enter is still hostile to women, if opportunities for advancement are still more likely to be handed to men, and if abusers are still allowed to thrive professionally without consequence, mentorship might not be enough.
Smith, founder and director of the Annenberg Inclusion Initiative, told HuffPost that "for systemic change to occur, artists, content creators and executives at the labels all need to work together to ensure access and opportunity are available to all talent ― not just those that belong to certain groups."
Which is exactly why Portnow's suggestion that women bear the responsibility for building gender diversity and equality within the music industry is so insulting. And it's why Voices in Entertainment will likely need to expand upon its mentorship program ― by seriously addressing human resources departments, clearly outlining the channels of recourse for people experiencing discrimination or harassment in the workplace, and seriously holding abusers past and present accountable for misconduct.
When Kesha first went public with allegations of abuse against Dr. Luke, she ended up in a three-year legal battle with the producer. Her career was essentially stalled in the process, and the contract she spent years trying to get out of remains intact. Her newest album, "Rainbow," was released under that same contract. If the industry wants change, organizations like Voices in Entertainment must be willing to addresses the mechanisms of power that allowed this to happen.
Popular in the Community