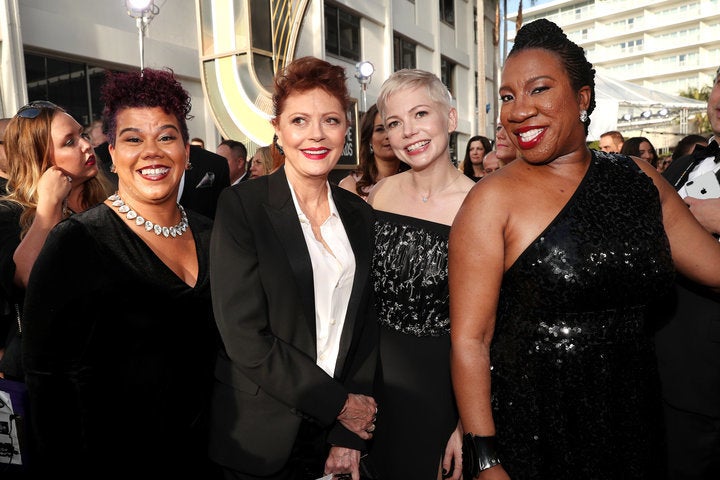 In an era where social media has become the drawing board for social justice, it's hard to imagine a time when protests were branded by historians. A protest against racism would've had to wait years to get its coined name, unlike modern protests, where hashtags have been developed weeks or even years in advance. On the one hand, social media's ability to consolidate protests is incredible, not merely for those who like to know what they should write on a cardboard sign, but also for those who use these slogans to deliver messages to their local representatives.
On the other hand, however, social media's rapid creation of movements is tricky. With these common slogans come a disproportionate amount of attention paid to branding, celebrity and buzzwords rather than steps to progress. This has occurred not only in the case of #MeToo and its brainchild #TimesUp, a legal defense fund for sexual abuse victims, but also in the feminist movement after the January 2017 Women's March and in the anti-police brutality #TakeAKnee protests pioneered by Colin Kaepernick. When protests can be labeled and distributed as fast as an order from Amazon Prime, we must be willing to slow down to critique protests – and prevent inaccuracies from causing people to deny movements altogether.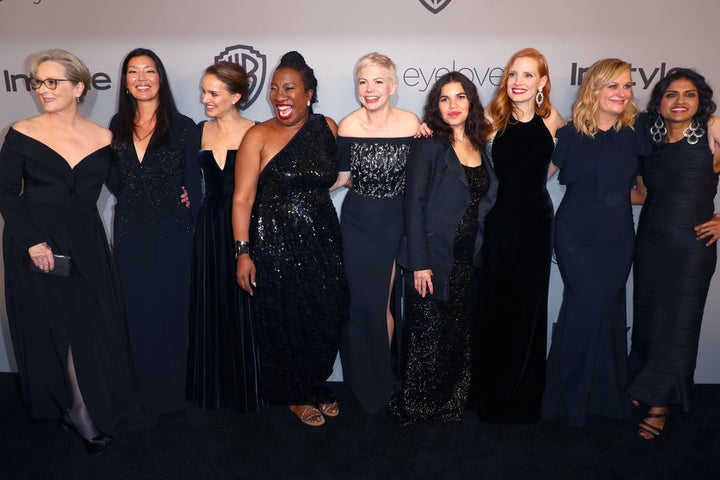 Social media makes it easier to create a positive, consolidated brand for a movement but it also makes it easier to exclude necessary critique. With the exception of its disproportionate male silence, the all-black, anti-sexual violence/inequality protest at the 2018 Golden Globes was the perfect ready-made Twitter protest. "Time's up" was the slogan of the night, black was the designated attire and the #TimesUp pins were perfect for photos. Even celebrities who did not attend protested by sharing photos of themselves wearing black and expressing their support for #TimesUp in their captions, furthering the protest's image of universal solidarity.
News media and social media users rode the wave of progress in the aftermath of the protest but in doing so, they rode away from vital critiques. Rose McGowan called out celebrities for being "fakes" and "honoring our rapes" by supporting #TimesUp on the red carpet even though its biggest donation is from the Creative Artists Agency – an agency the New York Times exposed for setting up meetings in hotel rooms between Harvey Weinstein and actresses such as Gwyneth Paltrow.
Saying that protesters honor rape is extreme but McGowan's critique of #TimesUp is not wrong. Though McGowan has since expressed that she hopes #TimesUp helps people, her critiques have been placed in a separate realm of media. Rather than be painted as the constructive critiques they are, her statements were part of separate articles distanced from the dominant #TimesUp support. The branding of protest extends beyond positive branding – it also includes negative branding of any criticism of the protest. Social media furthers our ability to ride the wave of progress by allowing for the continued sharing of the good – the uplifting speeches, the hashtags and the pretty celebrities. However, we also must get into the habit understanding that critiques are not necessarily dissent.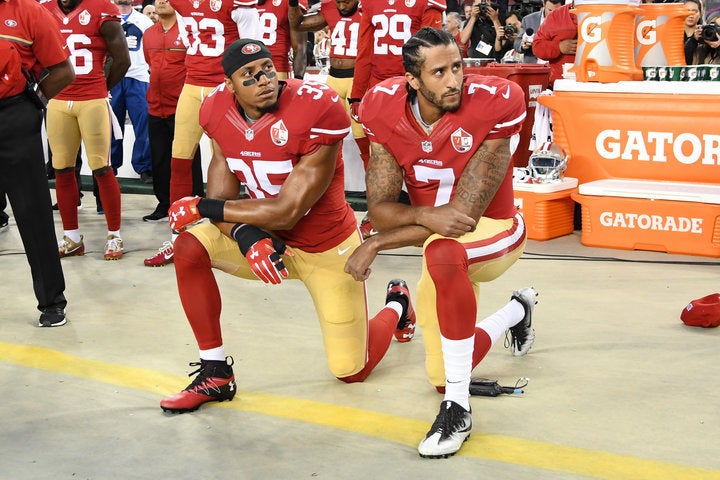 Some critiques are meant to reestablish focus in the protest. Just as social media can create protest, it can also distort the protest's original message. In September, Eric Reid, who kneeled with former fellow 49er Colin Kaepernick to protest police brutality, criticized the wave of protests by athletes that occurred after President Trump bashed kneeling athletes on Twitter. Reid's argument, like Rowan's, was a reminder of the message of the protest, which he believed had gotten lost.
The #TakeAKnee protests were against police brutality and systemic racism against black people. However, President Trump's tweets were the perfect material to project the protest as an anti-Trump free-for-all. The media oversimplified the protests, sharing photos of athletes with linked arms and defining the protests as statements of "solidarity."
Similar to how Rose McGowan was not acknowledged at the Golden Globes, Colin Kaepernick was excluded from a Sports Illustrated cover photo with the vague title, "A Nation Divided, Sports United." Social media assists us in forming and creating protests but one post can completely shift the focus of the protest – sometimes for the worse.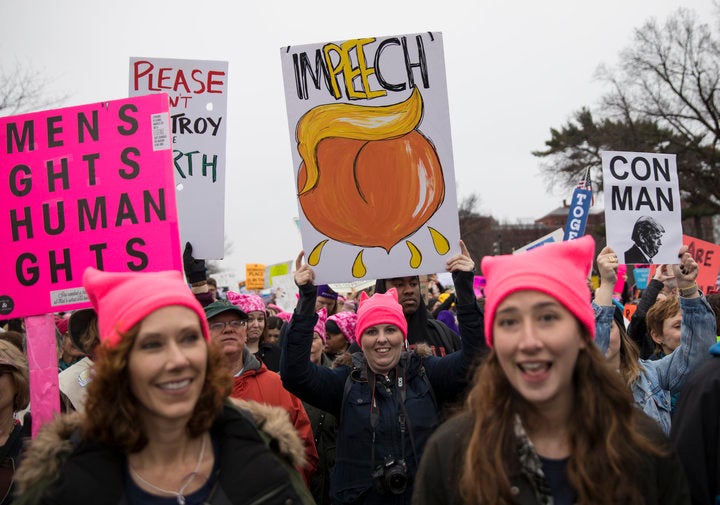 One might argue that becoming too open to critique might lead to the dissolution of the movement. This threat of dissolution is not unprecedented. The #TimesUp protest may have been a moment of peak feminism, but feminism has seen its downward spirals. In the aftermath of the Women's March in January 2017, while many social media users reveled in the rush of protest, others were critical.
Some argued that white women should show the same solidarity at police brutality protests. Others criticized the march's exclusion of pro-abortion groups, arguing that being a feminist and being pro-life is possible. Some simply weren't fond of the brand of feminism that was at the forefront – pussy hats, increased nudity and focus on sexuality – and the white women like Lena Dunham that the media had made out to be a feminist cheerleading squad. As a result, some cringe when they hear the word "feminism" or hesitate to express their support.
With hashtags being the free, unofficial sign-up sheet for protest, joining a movement can be done very easily, but so can dismissing a movement. Still, just because you are critical of a movement, does not mean you need to split away. Critique may be given by stepping back to look at a movement, but the change starts from within.
Social media's impact on protest is exciting, as it allows us to be more engaged with the power dynamics in various communities. Nonetheless, for protest to truly be successful, we must be willing to sacrifice images of perfect protests for critiques. After all, protest, whether against sexual violence or police brutality, is about challenging the idea that enough progress has been made.
Calling all HuffPost superfans!
Sign up for membership to become a founding member and help shape HuffPost's next chapter