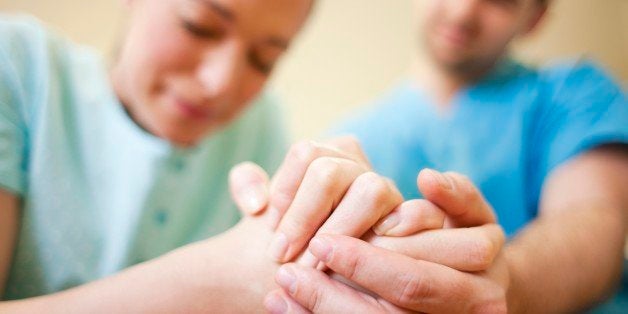 For years, OB-GYNs and anesthesiologists have grappled with the right time to give a laboring woman an epidural to help with the pain of childbirth.
A new Cochrane review offers a clear answer: When she asks for it.
The review, published Wednesday, includes nine studies, each looking at the timing of epidurals and birth outcomes. There has been some concern that early epidurals, or those administered before a woman's cervix is dilated at least 4 centimeters to 5 centimeters, prolong labor and increase her chance of a Cesarean section -- a continued worry given that the C-section rate in the United States hovers just below 33 percent.
However, the reviewers concluded that was not the case.
Taken together, the nine studies showed no clinically significant differences in the risk of having a C-section in women who got early versus later epidurals. Nor did the studies show any meaningful differences in the risk of needing an assisted birth using forceps or suction.
Furthermore, the researchers found no major differences in the duration of the second stage of labor -- the period between when a woman is fully dilated and when she delivers her baby.
"This review -- performed through the rigorous Cochrane methodology -- provides a high level of medical evidence that early epidurals do not extend labor time, especially the pushing stage," Dr. Sng Ban Leong, deputy head and senior consultant with the department of women's anesthesia and KK Women and Children's Hospital in Singapore, wrote in an email to The Huffington Post. Leong was an author on the review.
"Having a study like this, that does a careful job of looking at various studies that have been done properly and compares them, and that shows no effect if a woman gets an early versus late epidural is helpful," said Dr. Daniel Kahn, an assistant professor of obstetrics and gynecology at UCLA. He said OB-GYNs sometimes worry about slowing labor in a woman who is still in the early stages of labor, but who is asking for an epidural, or who has just been induced. "This isn't comparing epidural to no epidural. This is looking at early or late."
Epidurals -- pain-blocking spinal injections -- are the most common type of pain relief for laboring women in the U.S.. Recent nationally representative Centers for Disease Control and Prevention estimates suggest 61 percent of women who gave birth vaginally, and to one baby, received spinal anesthesia, or an epidural.
The American College of Obstetricians and Gynecologists, or ACOG, once recommended that when feasible, health care providers wait to administer epidurals until the cervix has dilated to 4 or 5 centimeters. But in 2006, it reversed that stance. Epidural does not increase the risk of C-section, ACOG concluded, and maternal request is sufficient grounds for administration.
"Epidurals these days are very different from the '80s and '90s," Dr. J. Christopher Glantz, a professor of obstetrics and gynecology in the division of maternal-fetal medicine at the University of Rochester Medical Center, told The Huffington Post. Many hospitals now offer lower-dose walking epidurals, which can leave women with enough strength to move throughout labor and may help them push more effectively.
"Epidurals are much more refined today than before," said Kahn. "Previously, they were given as surgical blocks [providing] ongoing numbness as though you were going to operate. Now we're at the point where patients really are the ones in control of it." At UCLA, for example, patients start off with a low dose and are able to push a button to administer more medication as needed.
Overall, Leong said that the new review should empower expectant mothers to talk with their providers about pain management options before they go into labor.
"The takeaway message is that when women experience labor pain, and they choose to have early epidural pain relief, they [should] be reassured that this does not have any adverse effects to their labor outcomes," Leong wrote.
"This doesn't say that women should or shouldn't get an epidural," said Glantz. "Not every woman needs an epidural and not every woman wants an epidural. But women who are interested shouldn't have to wait."

Related
Before You Go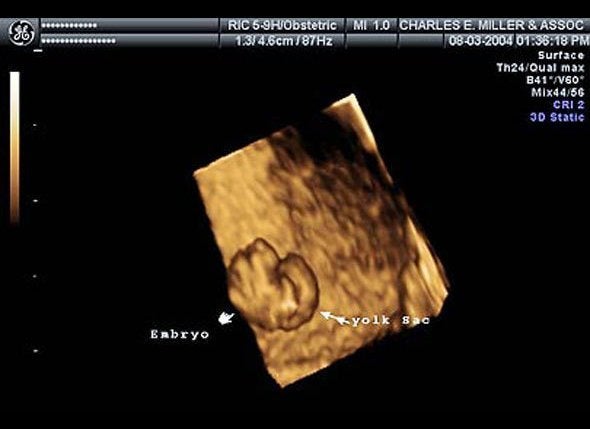 Pregnancy Week By Week