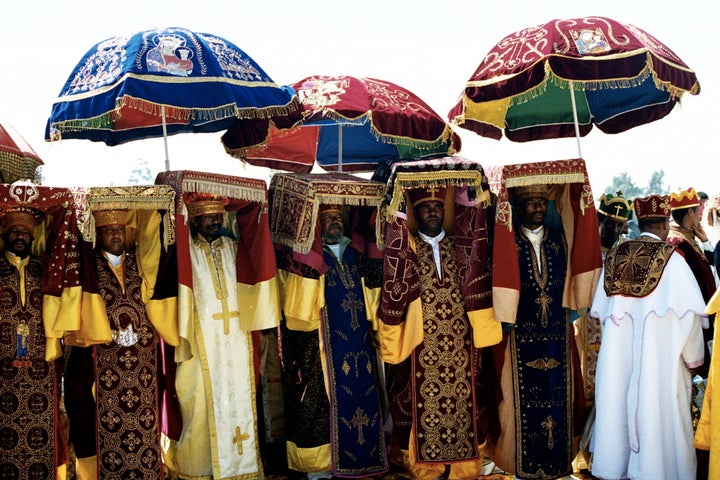 Click through the slideshow to see photos from the festival of Timkat in Ethiopia: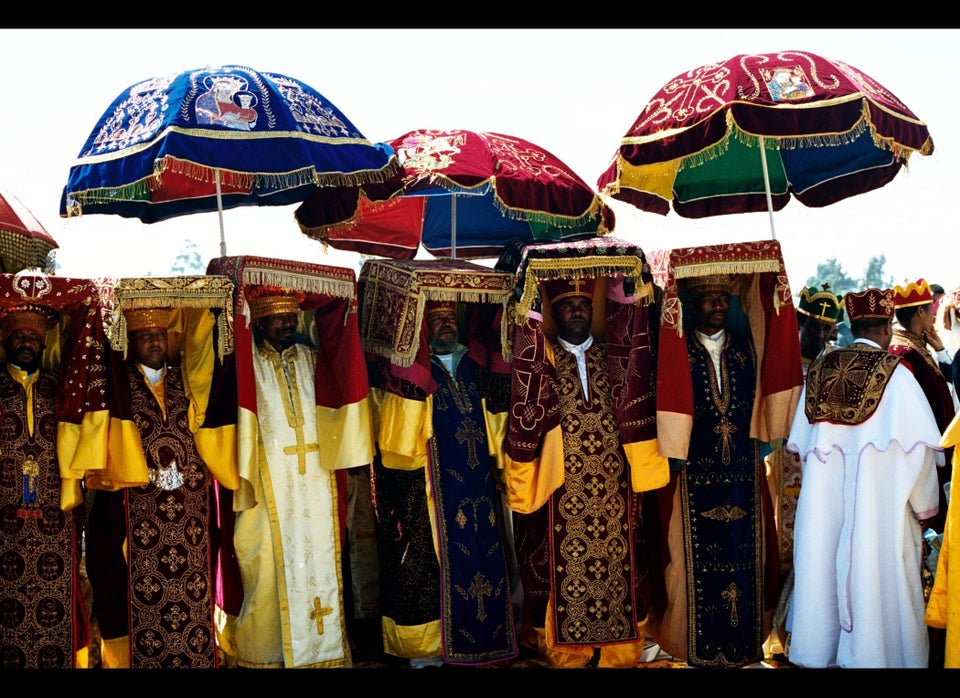 Timkat
The Feast of Timkat is the most important Christian holiday in Ethiopia. Timkat (baptism in Amharic), is the Ethiopian Orthodox celebration of the Epiphany. It celebrates the baptism of Jesus in the Jordan River by John the Baptist.
On the eve of Timkat, clergy wear ceremonial robes, men and women don traditional white clothing (shamma), and children wear colorful clothes and crowns to partake in the festive processions. The Tabot, a symbol of the Ark of Covenant containing the 10 Commandments, is wrapped in luxurious clothing and taken out of the church in procession on the head of the priest. The Divine Liturgy is celebrated near a body of water early in the morning after which the water is blessed and sprinkled on the faithful gathered. Many choose to immerse themselves in the water, thereby, symbolically renewing their baptism. Following the ceremony, the Tabot is taken back to church in a colorful procession.
Timkat is celebrated on the 10th day of Terr on the Ethiopian calendar, which corresponds to Jan. 19 (or Jan. 20 in Leap Year) in the Gregorian calendar. This year Timkat is celebrated on Jan 20, 2012.
Related
Popular in the Community