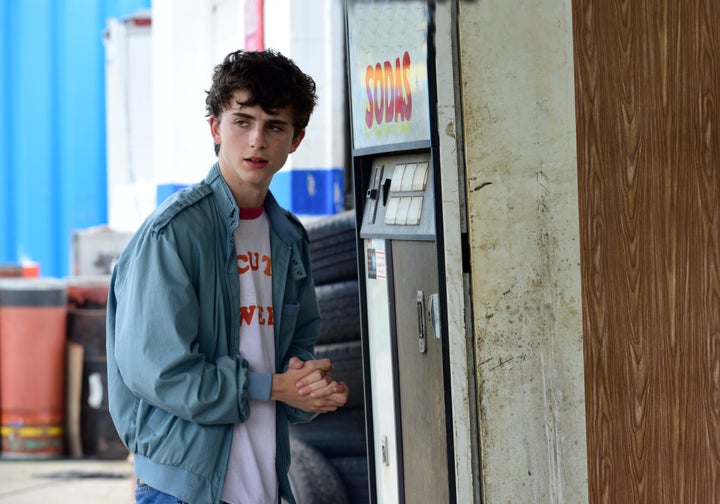 When Timothée Chalamet took a meeting with novice director Elijah Bynum in late 2014, almost no one knew the young actor's name. Bynum was casting the noirish coming-of-age dramedy "Hot Summer Nights," and Chalamet was the first person he considered for the lead, an unsettled 18-year-old spending the summer with his aunt in Cape Cod while processing his father's recent death.
"It was kind of love at first sight," Bynum said by phone earlier this month. "He came bounding into the meeting, and he had sweatpants on, and a backpack. His hair was all messed up, and he had this big smile on his face. We met for probably over two hours. I don't know that I got many words out. It was just him going on and on and on about the script and how much he loved it and how badly he wanted to do it and how he was so terrified to even put himself out there because if he didn't get the role he didn't know how he was ever going to get over it."
Bynum, who had seen Chalamet's guest stint on "Homeland" and his small part as Matthew McConaughey's son in "Interstellar," was sold. So were the film's producers.
"Everyone on the team knew Timmy was our guy," he said.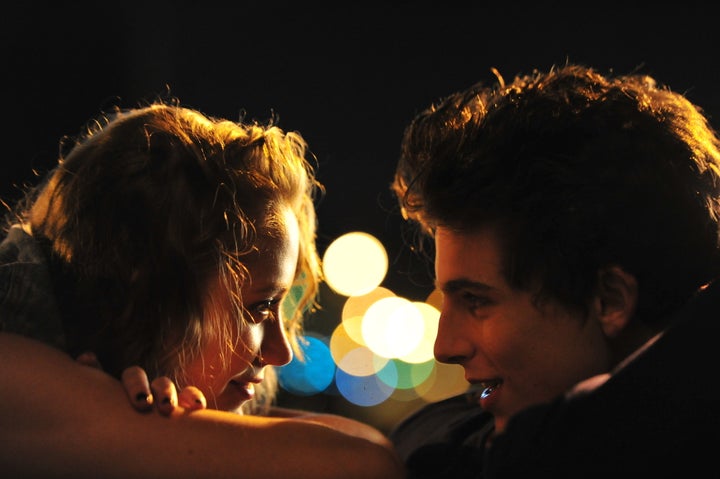 They were so convinced, in fact, that Chalamet didn't even have to audition. He exuded a rarified charisma, the kind that only select movie stars can claim ― and he wasn't even a movie star yet. He was just a 19-year-old college kid awaiting his big break. Bynum would go on to see about 100 guys for the role, including some who were significantly more famous, as requested by the financiers, who were concerned Chalamet wasn't enough of a draw.
But those meetings only confirmed Bynum's instinct. He told Chalamet to "hang tight," that he needed to "check all the boxes" before officially offering him the part. One box was a chemistry read with Maika Monroe, the "It Follows" actress cast to play his sultry love interest; the other boxes involved merely waiting.
"He called me and I called him, and we sent emails back and forth," Bynum recalled. "And then finally, when we got through all the others, we were all like, 'Timothée's still our guy.'"
However right he was for the role of the shy but eager Daniel, who uses his smarts to join forces with a low-rent drug dealer (Alex Roe), "Hot Summer Nights" wouldn't be Chalamet's big break. After shooting the movie in August 2015, Chalamet accepted the projects that, two years later, would make him a magazine cover star, Oscar nominee and progressive heartthrob: brainy Elio in the sumptuous gay romance "Call Me by Your Name" and rebellious Kyle in the bittersweet high-school charmer "Lady Bird." Bynum remembers Chalamet discussing James Ivory's and Greta Gerwig's respective scripts with him before taking the gigs.
"I thought he was gonna be a big actor one day," Bynum said. "What I don't think anyone expected was he was going to become this kind of international sex symbol that came out of nowhere."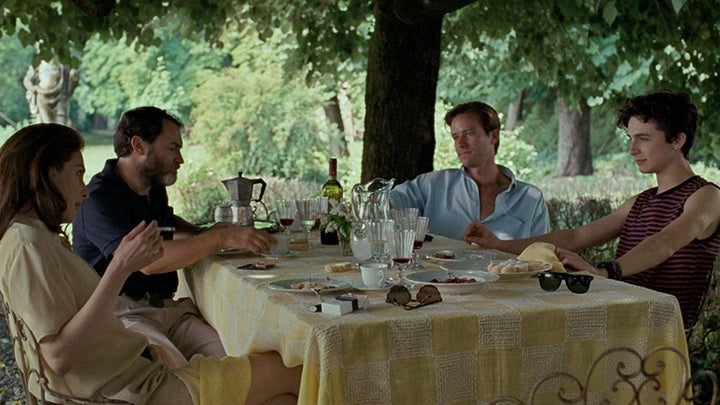 As it often goes in the indie film world, "Hot Summer Nights" lingered without a distributor until September 2017. "Call Me by Your Name" had premiered at Sundance earlier that year, where Chalamet was anointed the next big thing, and "Lady Bird" was enjoying early plaudits from fall's awards-defining film festivals. (Both would go on to be Best Picture nominees.) Perhaps sensing that Chalamet was a rising talent, A24 and DirecTV snagged "Nights," which will open in limited release Friday. (It's already available on DirecTV.)
It's jarring, then, to see Chalamet looking even younger than he did in "Call Me" and "Lady Bird." Early in the film, Daniel sits on the floor of his bedroom, his dainty underwear perfectly matching his baby face. It's only a matter of time before he's ingesting his first bong hit and snorting his first line of coke ― pure moments that introduce the character to adulthood.
As the story progresses, Chalamet's allure reveals itself organically. He brings intimacy to every scene, even ones that are overwritten. When describing a Cape Cod local, he stretches out a simple line ― "he was eating Raisinets: the food of assholes" ― so that it sounds tentative, a bit cautious. When placating an intimidating drug dealer, he dons a performatively earnest, servile smile, proclaiming, "Amen to that!"
We'd be drawn to Chalamet even if he hadn't made "Call Me by Your Name," but seeing "Hot Summer Nights" now is like chartering a time machine to an extended episode of "Before They Were Stars." The idea that he should anchor movies feels like a no-brainer; it's sort of like seeing Julia Roberts in "Pretty Woman" and then watching her in "Mystic Pizza." Bynum clearly saw the same unharnessed charm in Chalamet that many other directors did in his wake, including Felix Van Groeningen, who helmed Chalamet's next Oscar bid, "Beautiful Boy," and David Michôd, who cast him as King Henry V.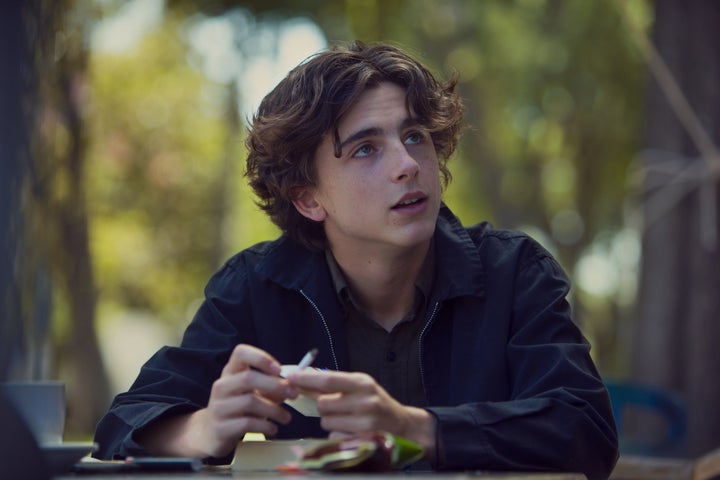 ″[The producers and I] would sit and laugh, and laugh in the sense that we can't believe that our little Timmy is becoming what he's becoming," Bynum said. "It felt like watching a little brother all of a sudden grow up. When we cast him, we tried to cast the sweet, unassuming boy next door, the underdog. Him landing the girl in the movie 'Hot Summer Nights' was really something of a stretch. He ended up with someone way out of his league, and now, of course, in real life no one would think of it that way. I don't know if that hurts the credibility of 'Hot Summer Nights' at all, but watching it now, there's no one who has any difficulty believing that the popular, pretty girl would fall for Timothée. But at the time we were making the movie, it certainly felt like it."
Bynum said Chalamet acted like "Nights" could be the last movie he'd ever get to make ― the same wide-eyed wonder he evinced on red carpets and talk shows throughout late 2017 and early 2018. In every take, the actor would deliver his line or respond to his scene partner a little differently, forming the perfect test kitchen for a rookie director developing his skills alongside a fellow colt.
"There was nowhere he wouldn't go creatively, and his fuel tank was always completely filled to the brim," Bynum said. "It didn't matter how many takes we had to do. It was full commitment. Really, it was a director's dream because he was so excited."
"Hot Summer Nights" opens in limited release Friday.