Human hanger Timothée Chalamet has spent awards season being the man of our dreams in the outfits of our dreams. And he spent the Oscars in the outfit of our memes.
The "Little Women" star arrived on the red carpet in a Prada outfit that had Twitter pumping its brakes to make plenty of car-related comparisons.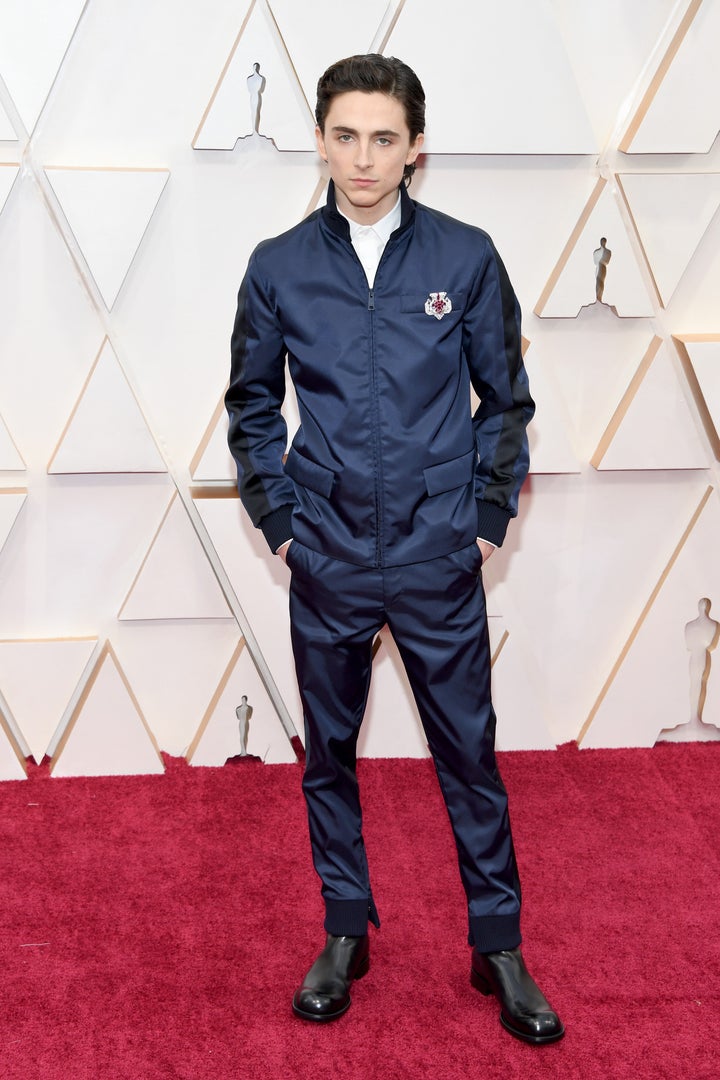 The discourse was rich with pop culture references to characters like bad boy Jess Mariano from "Gilmore Girls," one of the T-Birds from "Grease" and "Glee" villain Sue Sylvester.
Other people thought he looked more like a paramedic or a chic valet.
If you ask us, especially with his slicked back hair and lack of facial hair, Chal-Valet ― err, Chalamet ― can do no wrong.