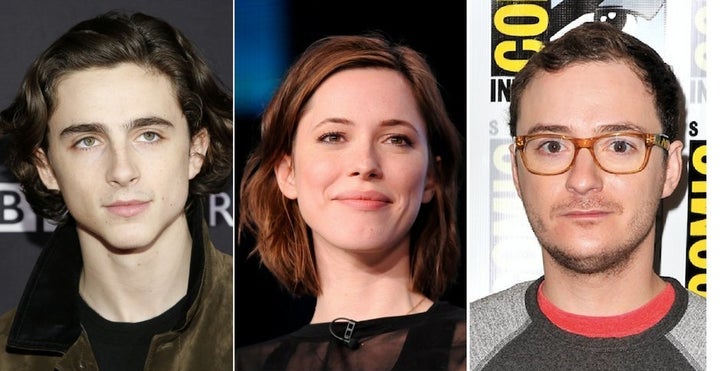 Actors Rebecca Hall and Timothée Chalamet, who star in the upcoming Woody Allen film "A Rainy Day in New York," announced in Instagram posts within days of each other that they'll donate their salaries from the film to support efforts against sexual assault. Both also expressed regret for choosing to work with the embattled director, who has been accused by his adoptive daughter Dylan Farrow of child sexual abuse.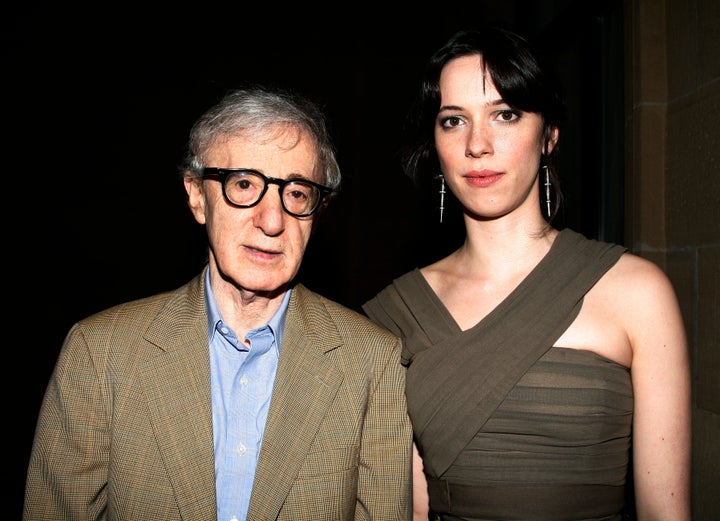 Hall said on Instagram last week that she'd thought "very deeply" about her decision to work with Allen, who also directed her in his 2008 film "Vicky Cristina Barcelona" ― a role for which she was nominated for a Golden Globe. Hall said "reading and re-reading" Farrow's accounts of what happened ultimately convinced her of what she needed to do.
"I see [now] not only how complicated this matter is, but that my actions have made another woman feel silenced and dismissed," Hall wrote. "That is not something that sits easily with me in the current or indeed any moment, and I am profoundly sorry. I regret this decision and wouldn't make the same one today."
Hall added that she would donate wages from "Rainy Day" to Time's Up, a legal defense fund set up to support victims of workplace sexual harassment. She called the move a "small gesture and not one intended as close to compensation."
"Rainy Day" castmate Timothée Chalamet on Monday announced his decision to donate his salary to Time's Up, RAINN and the LGBT Center in New York.
Chalamet, who was recently nominated for a Golden Globe for his role in the film "Call Me by Your Name," said in an Instagram post that "because of contractual obligations," he'd been unable to comment on the allegations against Allen. The actor said he decided to donate his entire salary from "Rainy Day" to the three charities because "I don't want to profit from my work on the film."
"I want to be worthy of standing shoulder to shoulder with the brave artists who are fighting for all people to be treated with the respect and dignity they deserve," Chalamet wrote.
"Rainy Day," slated for release in 2018, also stars Selena Gomez, Elle Fanning, Jude Law, Diego Luna and Liev Schreiber.
Popular in the Community