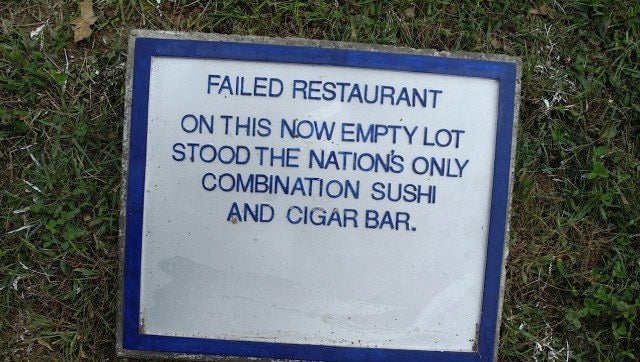 ARLINGTON, Va. -- Arlington County's smaller moments of history -- like the location of the county's short-lived sushi joint-cum-cigar bar -- have now been commemorated.
Artist Timothy Thompson recently installed seven historical markers nearby the Arlington Arts Center, all memorializing the sorts of things than are not generally put on plaques: One marks the place where, for example, in 1995, "Plumber Vernon Villareal installed what he considered to be the finest drain pipe he had ever seen." Another pays tribute to a family, the Bethels, who expanded their kitchen and wine cellar in 2005.
"I've created an institution known as the Timothy Thompson Historical Society to catalogue the historical events in the lives of every day people," Thompson told The Huffington Post. "A sort of marker for the rest of us."
Thompson says he got the idea from a trip he took retracing John Wilkes Booth's escape route from Washington following the assassination of Abraham Lincoln.
"We followed various historical markers along the way and I started to become interested in the enormous variety of markers we encountered," says Thompson. "They catalogued events from the extremely mundane like the first stone building in a region to the important like George Washington's birthplace. I felt like why couldn't I catalogue the important events in all of our lives?"
Thompson says that his Arlington markers are accurate, including the one marking the sushi joint-cum-cigar bar, which "was apparently extremely short lived and apparently had zoning [and] permitting issues with Arlington County." (Local foodies speculate that the establishment in question was Ningaloo.)
In the meantime, check out some of the markers in this slideshow: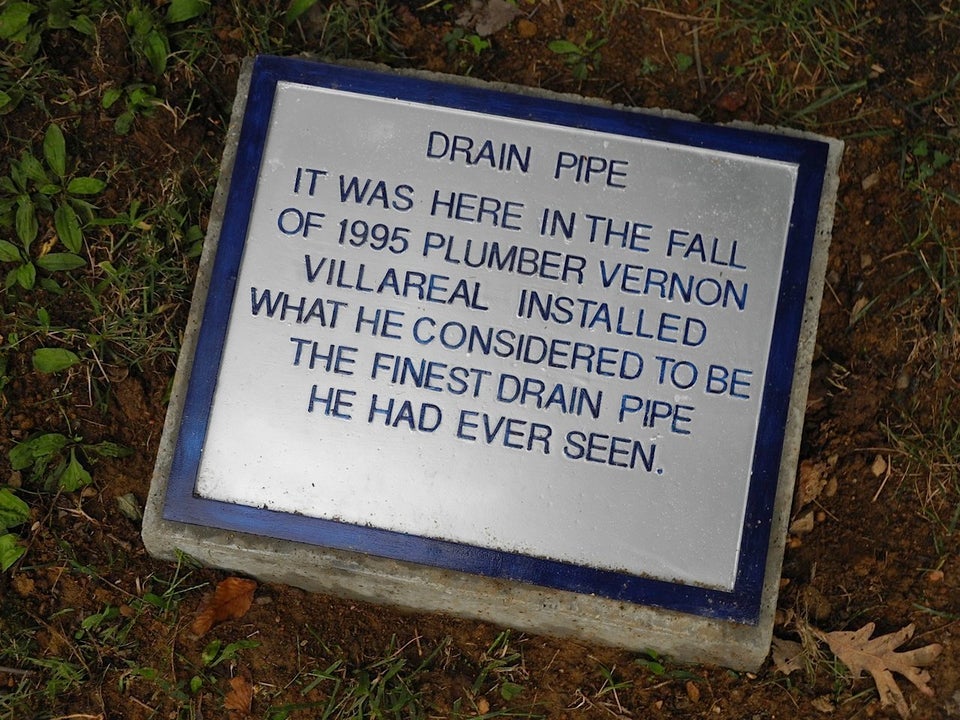 Timothy Thompson's Historical Markers
Popular in the Community