Tina Brown is leaving the Daily Beast and forming a new company called "Tina Brown Live Media," she announced Wednesday.
BuzzFeed was the first to report the news that Brown was parting ways with IAC, the Barry Diller-owned parent company of the Beast.
The site's Peter Lauria wrote that Diller had decided not to renew Brown's contract, which expires in January. Sources close to Brown, however, told HuffPost's Michael Calderone that it was Brown's decision to sever ties with IAC.
Tina Brown Live Media will be focused around Brown's "Women In The World" conference, along with other live events. Brown told the Beast that the new company's mission would be "theatrical journalism." A statement announcing the company was a bit more detailed, saying that it would "merge Brown's lifelong commitment to journalistic inquiry with her innate ability to dramatically stage storytelling" and would be "devoted to sponsor-supported summits, salons and flash debates."
Capital New York wrote that Brown gathered the staff of the Beast together on Wednesday to break the news to them in person.
In a statement, Brown called her time at the Beast "some of the most exciting and fulfilling years" of her professional life. "I am enormously proud of what our brilliant editorial team has achieved at the Beast," she said. "And I am proud, too, of what we did with Newsweek in the battle we waged to save it from the overwhelming forces of media change."
The split with IAC marks the end of the stormy business partnership between Brown and Diller, who, apart from funding the Beast, also bought Newsweek magazine and made Brown its editor. That venture quickly soured amid stubborn financial and editorial difficulties, and IAC sold Newsweek to IBT Media in August. Diller flatly called his decision to buy Newsweek a "mistake." Brown once also called it an "insane, romantic" idea, but later defended her editorship, saying, "We did great journalism."
For now, the site will be run by managing director Deidre Depke and executive editor John Avlon.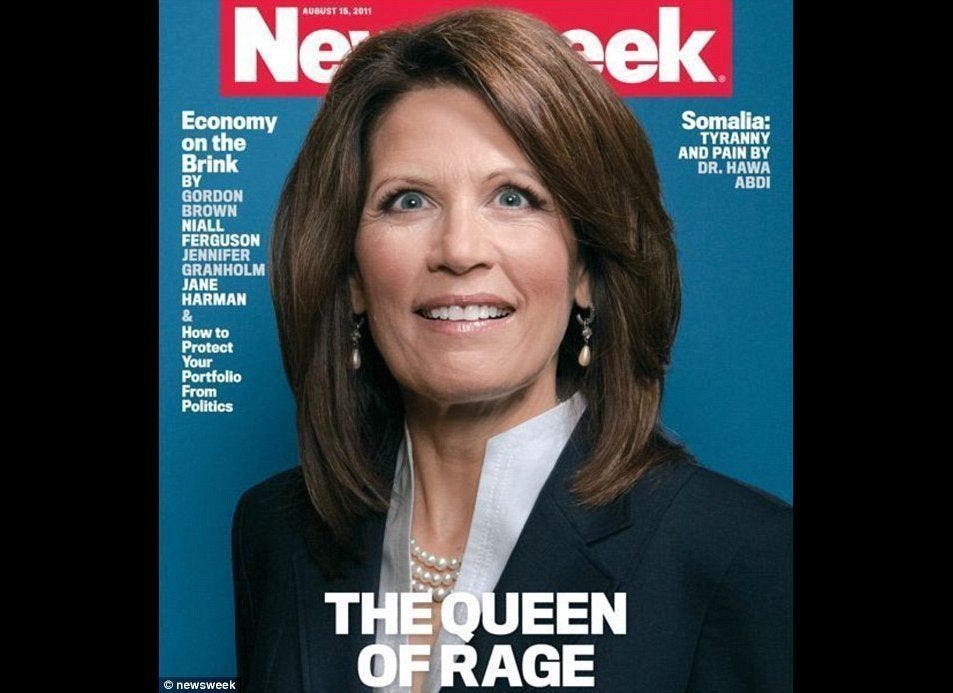 Controversial Magazine Covers
Popular in the Community