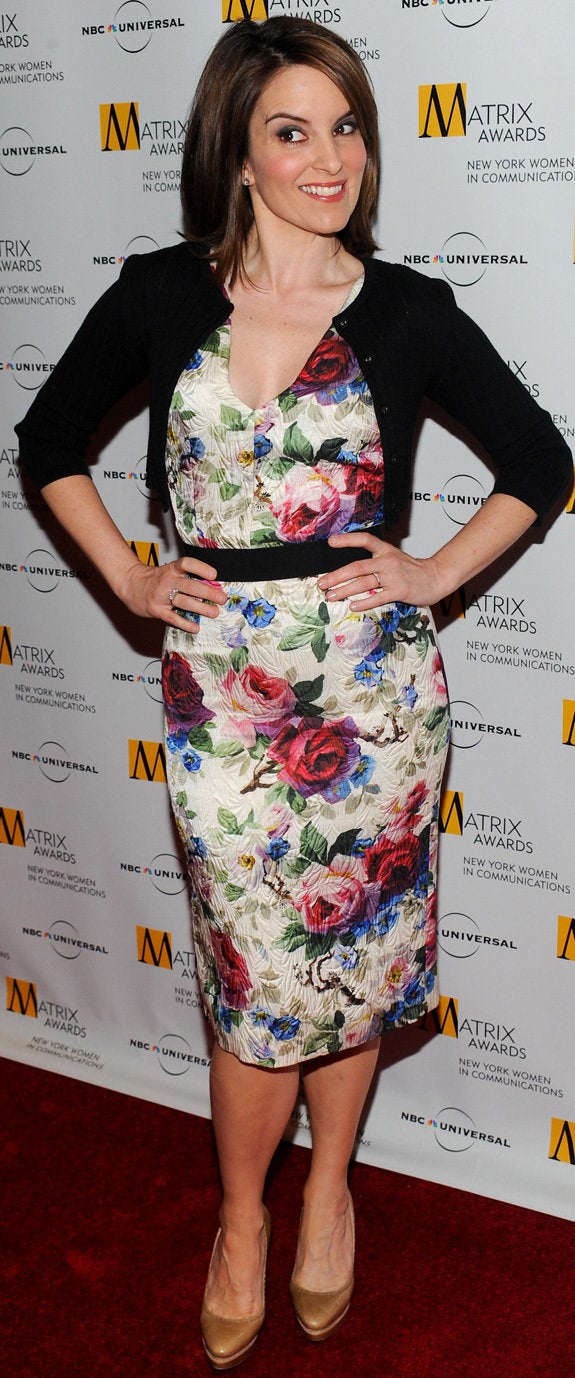 Tina Fey was the last person to accept her Matrix award from the New York Women in Communications at a lunch on Monday, but it was memorable.
As Fey accepted her award, presented by Seth Meyers, she first acknowledged the fact she and Sheryl Crow were in matching dresses. Earlier Crow had made a self-deprecating joke that she, unlike Fey, didn't have a the chest for the dress.
Fey pointed to Crow across the stage and said, "If you want to see what this dress looks like on a ripshit surfer body, look over there. I wear it with a sweater."
As for being a woman in comedy -- what had traditionally been seen as a boys club -- Fey said that her rise was made easier because more women were around when she got to "SNL," from the director to producer Marci Klein. With the strong female presence and sense of humor in the read-throughs, Fey told the crowd as an example, she was able to fight for a commercial spoof that had been passed over for years: Kotex Classic (seen below).
As Fey described, the problem had never been that the sketch wasn't funny, but rather that the men simply didn't understand it. Fey said it took multiple meetings with the male props department and art director to even explain the maxi-pad concept. She likened what she needed to a load of Wonder Bread.
Below are Fey, Crow and the Kotex clip.
Popular in the Community