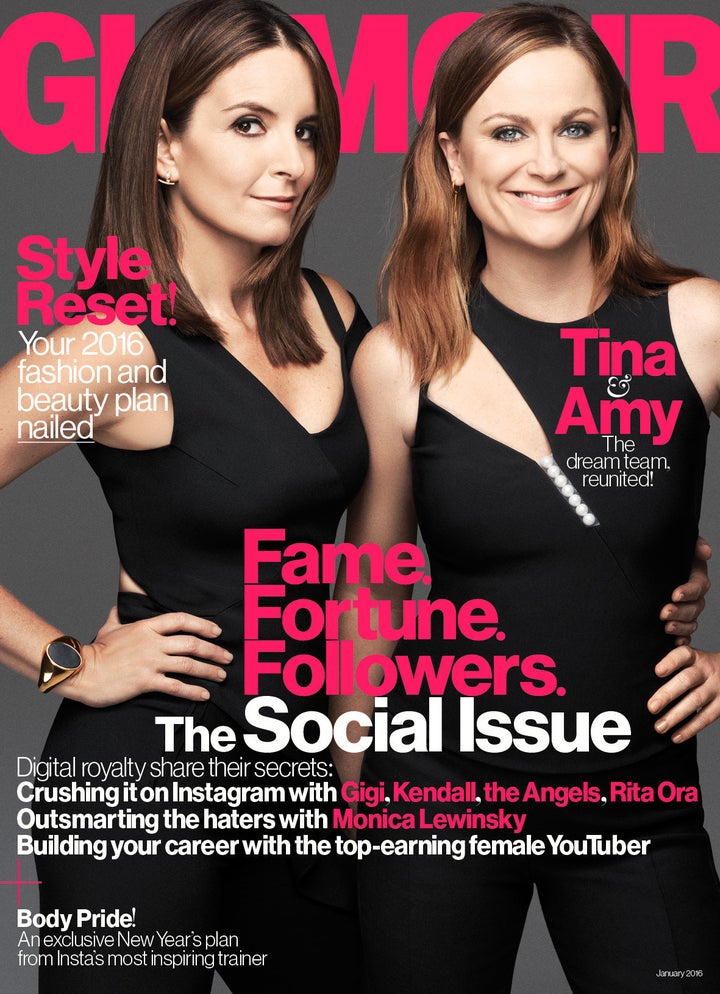 Both clad in black (Fey in Roland Mouret, Poehler in the red carpet's favorite designer of the moment, Mugler) and both showing off brunette locks, the dynamic duo looks downright stunning for the glossy's January 2016 issue.
Inside the mag, the pals, who are even set to host "Saturday Night Live" together on Dec. 19, talk about their biggest achievements, their upcoming film "Sisters" and what "dressing sexy" looks like in your forties.
As it turns out, Fey's opinion falls very much in line with an attitude any fashion lover can get on board with -- that dressing is something you should do for yourself. "I do also think that by the time you are in your forties, what you want to wear and what you think is sexy is not always, like, for another person. It's what makes you feel good. Sexy is all relative."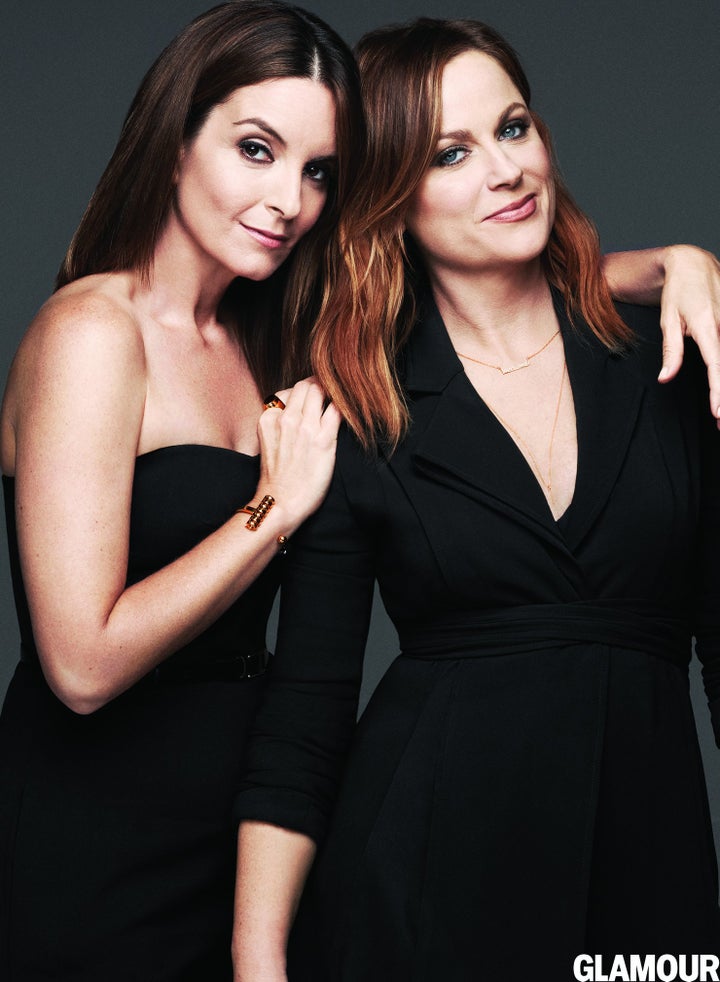 Head to Glamour to see the entire interview, and be sure to pick up your copy when it hits newsstands Dec. 8.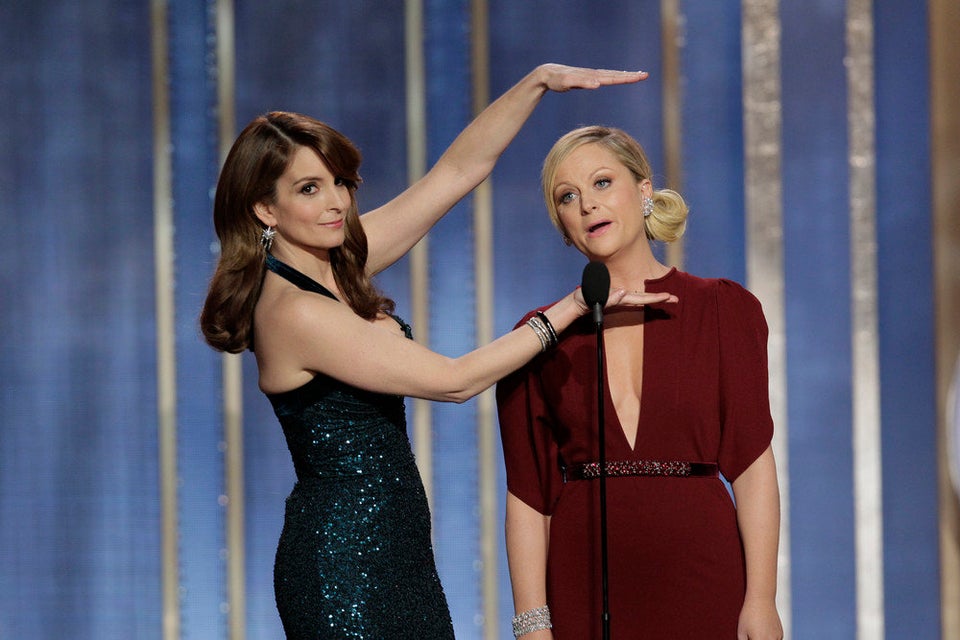 Amy Poehler And Tina Fey Being Best Friends