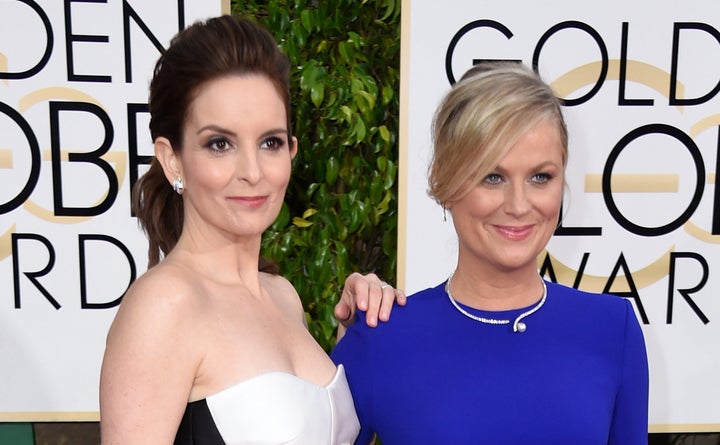 We didn't think it was possible to love Tina Fey and Amy Poehler any more than we already do, but clearly, we were wrong. 
The BFFs just released a new promo clip for their film "Sisters," which pokes fun at the pandemonium surrounding the release of "Star Wars: The Force Awakens," and it's great. The promo reminds moviegoers that they don't have to choose between the two films -- both come out Dec. 18 -- because they can #goseethemboth. (Crazy concept, isn't it?) 
The clip, called "Sisters: The Farce Awakens," begins with Fey and Poehler explaining how exciting their film's release is going to be, while behind-the-scenes shots flash on the screen. They even use British accents for emphasis. 
"We're not British. We're just using these accents to cover our buzz," Fey notes. 
"We're really drunk," Amy adds. 
Fellow "Sisters" stars Ike Barinholtz and Maya Rudolph also make some standout appearances in the clip. 
Barinholtz, throwing a fun jab at "Star Wars" and its fanbase, says, "Growing up, I had a 'Sisters' lunchbox. I had all the 'Sisters' toys." 
And then Rudolph attempts a Chewbacca impression. (Key word: attempts.) It's priceless. 
This is comedic gold right here. (And, dare we say -- gasp! -- we might even want to see "Sisters" more than "Star Wars" now ... ). Watch the promo below:
PHOTO GALLERY
Amy Poehler And Tina Fey Being Best Friends
Calling all HuffPost superfans!
Sign up for membership to become a founding member and help shape HuffPost's next chapter