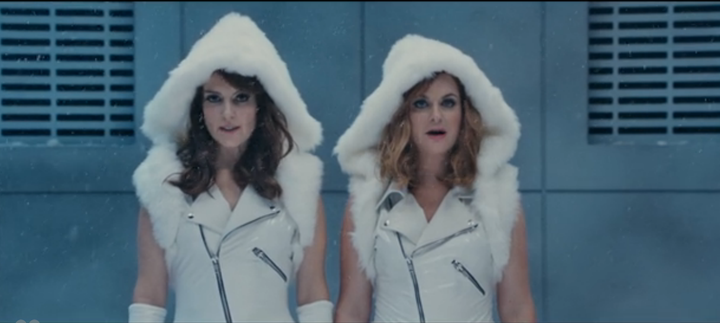 Tina Fey and Amy Poehler might have some bad blood on their hands after this weekend.
Filmed to look like the "Bad Blood" music video, Fey and Poehler appear in an array of superhero-meets-sex vixen outfits, while they sing about the "dope" women (and a man, too!) in their lives. Everyone from Fey's and Poehler's nannies and their gynecologist (yes, they share one, as BFFs do) to Fey's mammogram technician are part of their real, down-to-earth crew.
But don't get it twisted -- as Amy (aka "Shortfuse") points out, their squad is a "veritable who's who."
They're hangin' with Gayle King, Robert Downey Sr. and Amy Schumer (who may or may not have been tricked into showing up).
Watch the whole sketch below:
Of course, the comedians have poked fun at T.Swift before.
Poehler then joked that Swift should "go for it," to which Fey replied, "No, she needs some time to learn about herself."
"There's a special place in hell for women who don't help other women," the pop star said.
Onstage, Fey congratulated Poehler on her first Golden Globe nomination by saying, "I just want to say congratulations again to my friend Amy Poehler. I love you, and there's a special place in hell for you."
Looks like now they've got problems, but do you think they can solve them?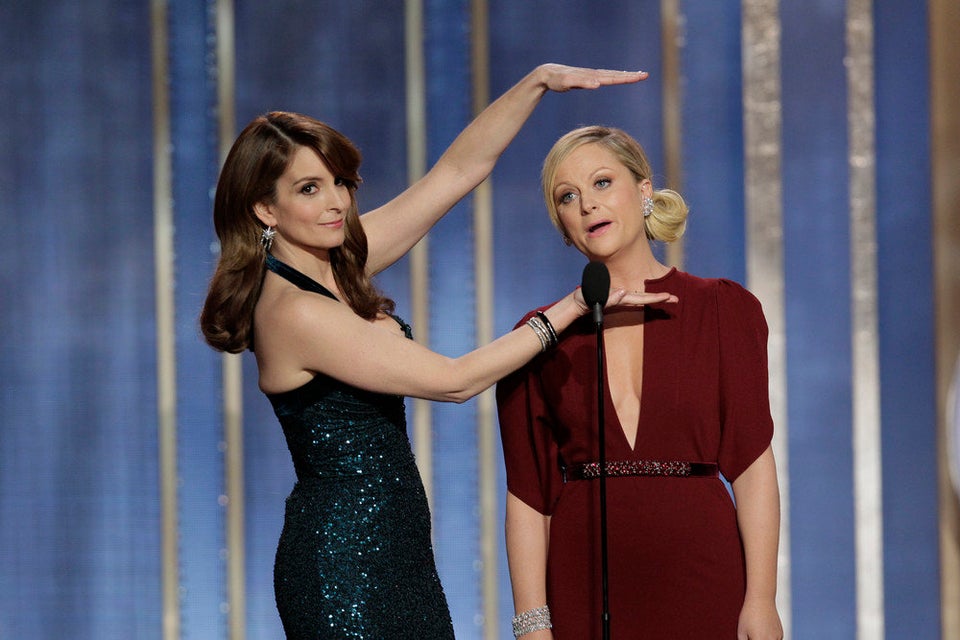 Amy Poehler And Tina Fey Being Best Friends
Popular in the Community