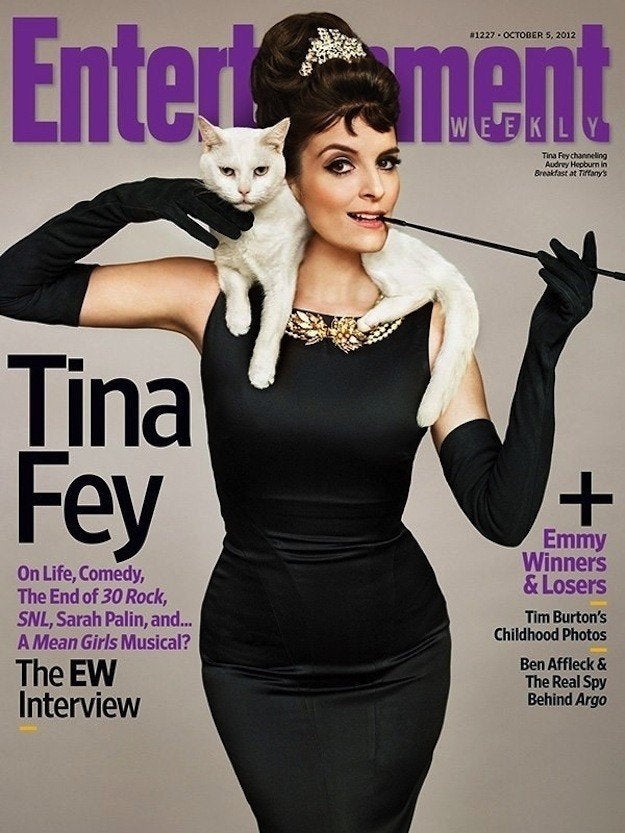 On the newest cover of Entertainment Weekly, "30 Rock" heroine Tina Fey makes Audrey Hepburn her muse, channeling Holly Golightly's signature look from "Breakfast At Tiffany's."
Inside the issue, EW does an extensive interview with Fey on the set of the final season of "30 Rock." The interviewers even got a scoop on a plot point from the third episode that sounds pretty amazing:
We arrived on set just in time to witness a scene from the third episode of the final season (which premieres October 4 at 8 p.m. on NBC), in which Fey's Liz Lemon is appalled to learn a shocking secret about Tracy Jordan (Tracy Morgan). Explains Fey, "I discover that Tracy Jordan has tweeted, "I agree @theRealStephenHawking. Women are just not funny — never have been, never will be. #plotpoint." (We won't ruin the outcome for you, but suffice it to say that the resolution involves Lemon dressed in a lab coat and declaring, "Don't thank me — thank Roe v. Wade!")
There's also a video Q&A on EW.com on the set of Fey's cover photo shoot where she talks about her favorite catchphrases, upcoming guest stars (including her BFF Amy Poehler's ex-husband Will Arnett) and how emotional she's been getting every time she sees certain "30 Rock" props. After the show comes to an end next year, Fey says she would like to do another TV show, partly because she believes that television has been a more supportive place for women in comedy (as opposed to film).
LOOK: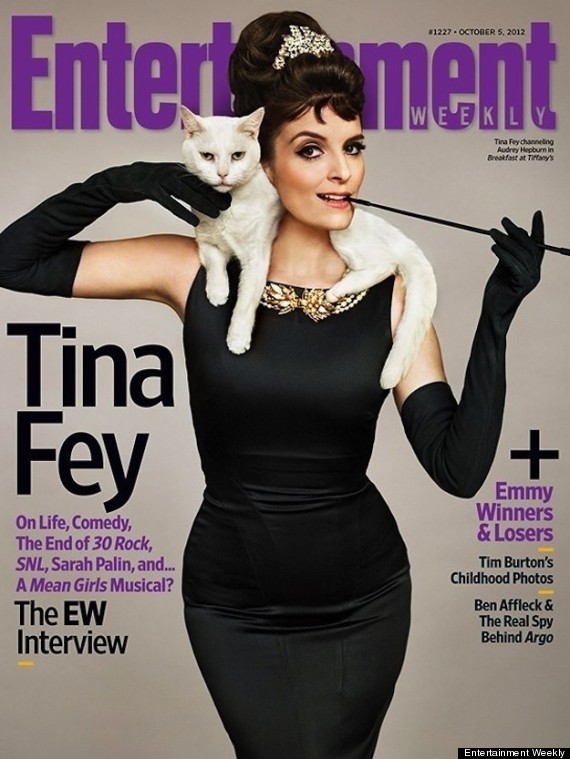 Related
Before You Go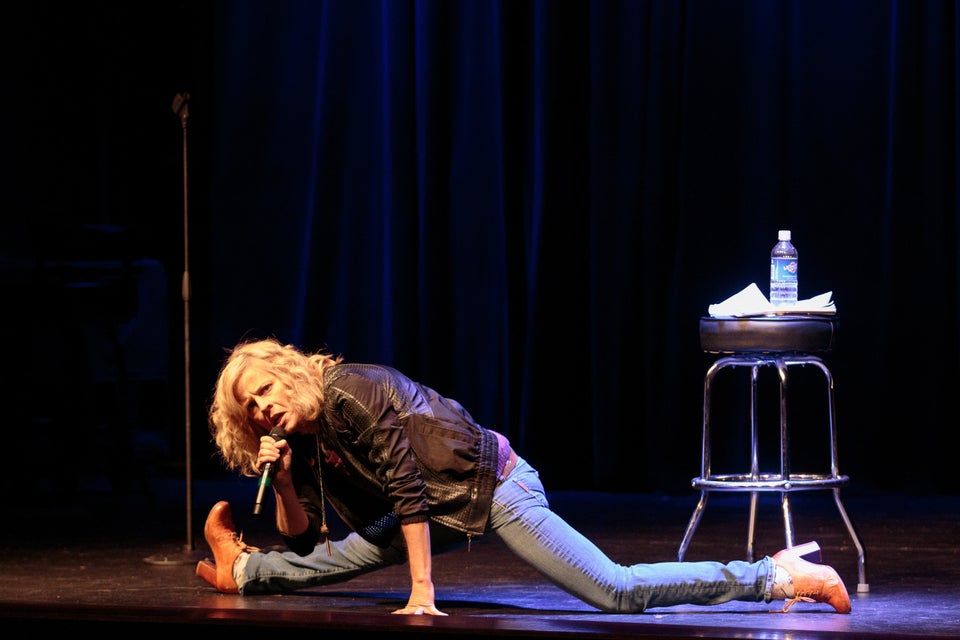 Funny Women We Love
Popular in the Community