UPDATE: Shortly after Tina Fey's interview made the Internet rounds, Colin Quinn took to Twitter to apologize for the incident. "Statement: It's all true," he tweeted. "I have used profanity when I've been angry at people. When I was wrong (as with Tina) I've said sorry to them." Good move, Colin. 
PREVIOUSLY: You don't become one of the most successful stars in Hollywood without stepping on a few toes along the way. Take Tina Fey, star of "30 Rock" and the upcoming Amy Poehler buddy comedy "Sisters," who served as the first female head writer at "Saturday Night Live" from 1997 to 2006. 
She was initially reluctant to give up the name of her famous detractor, but with a little cajoling from Stern, she revealed Colin Quinn was the culprit. 
Listen to a clip from the interview above.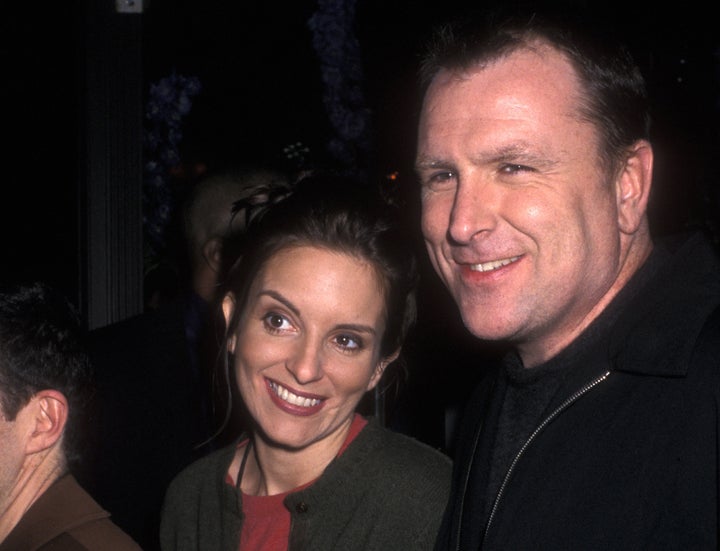 "We've since made up," she told Stern. "This was [when I was a head writer]. I love him so much."
"I was trying to help him with a show that he was working on," Fey continued. "I think his anxiety about the writing of the show spilled over, because it was very random. I was like 'What?' He left me a message and he said that ... and I couldn't even guess why. Usually if someone calls you that, you're like, 'I know what I did.'"
"Guess who's not in 'Sisters,'" Stern joked. "Colin Quinn."
Take a look at some of the highlights below. 
PHOTO GALLERY
Amy Poehler And Tina Fey Being Best Friends
Calling all HuffPost superfans!
Sign up for membership to become a founding member and help shape HuffPost's next chapter