Minnesota Gov. Mark Dayton (D) on Wednesday announced he planned to appoint his lieutenant, Tina Smith, to fill the Senate seat vacated by Al Franken, who said he would resign following sexual misconduct allegations, according to the Minneapolis Star Tribune.
"Tina Smith is a person of the highest integrity and ability," Dayton said in a statement. "There is no one I trust more to assume the responsibilities of this important office. I know that she will be a superb Senator, representing the best interests of our state and our citizens."
Smith joined Dayton's administration as his chief of staff in 2010 and became the state's lieutenant governor in 2015.
She is slated to hold the Senate seat until a special election next year, the Star Tribune reported, at which point she could run for election.
"Though I never anticipated this moment, I am resolved to do everything I can to move Minnesota forward," Smith said. "I will be a fierce advocate in the United States Senate for economic opportunity and fairness for all Minnesotans."
The appointment means Minnesota will join New Hampshire, Washington and California as states represented by two female senators. The state's other senator, Amy Klobuchar (D-Minn.), plans to run for re-election when her term is up next year.
The momentum surrounding accountability for sexual harassment extends to the House of Representatives as well. Rep. John Conyers (D-Mich.) announced his retirement last week amid multiple sexual harassment allegations.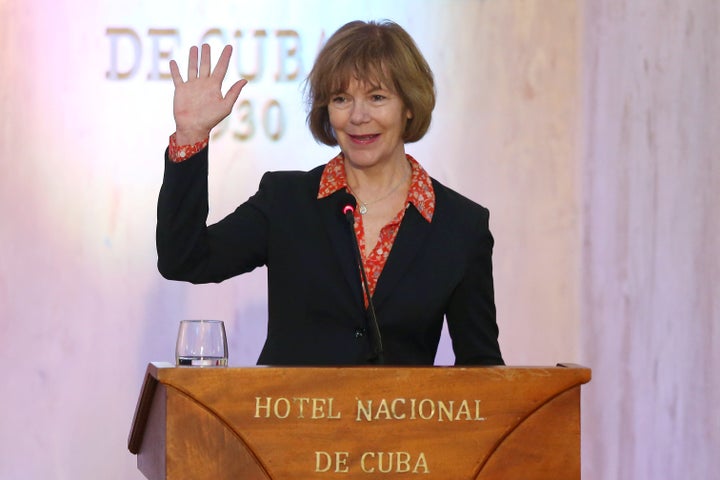 CORRECTION: A previous version of this story indicated Franken had already resigned and been replaced by Smith. In fact, Dayton announced Wednesday that he planned to appoint Smith to Franken's seat once his announced resignation is effective.
Popular in the Community