The cover says it all: "Simply The Best!" Which is why we can't believe this April 2013 issue of Vogue magazine marks Tina Turner's first time gracing the glossy. Finally!
The legendary singer is seen rocking her signature honey blonde-highlighted hair, a silky navy blouse and what appears to be a black skirt for Vogue's German edition, which was shot by Claudia Knoepfel and Stefan Indlekofer and styled by Nicola Knels. We would have loved to see Tina's showstopping legs framed by some fringe, but maybe she's flaunting them for the editorial feature inside the issue.
Either way, we're just thrilled to see the Queen of Rock-n-Roll in all her glory. Although, it's a bit embarrassing that an international Vogue publication is celebrating one of our homeland icons, who's career spans over a half a century and could out dress most of the cover stars we've seen. What gives, American Vogue? Let's not let this happen again. Thanks!
Here's a look at Tina's fierce Vogue Germany cover and her extraordinary style evolution in the slideshow below. Work it, lady!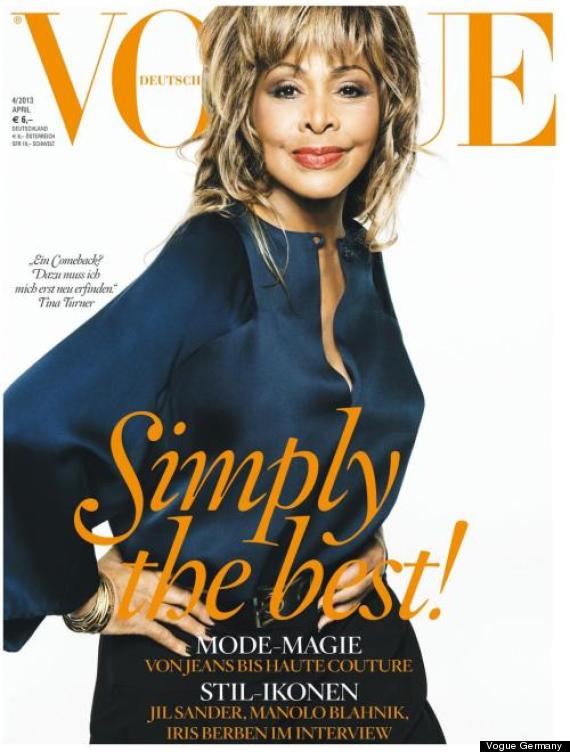 Before You Go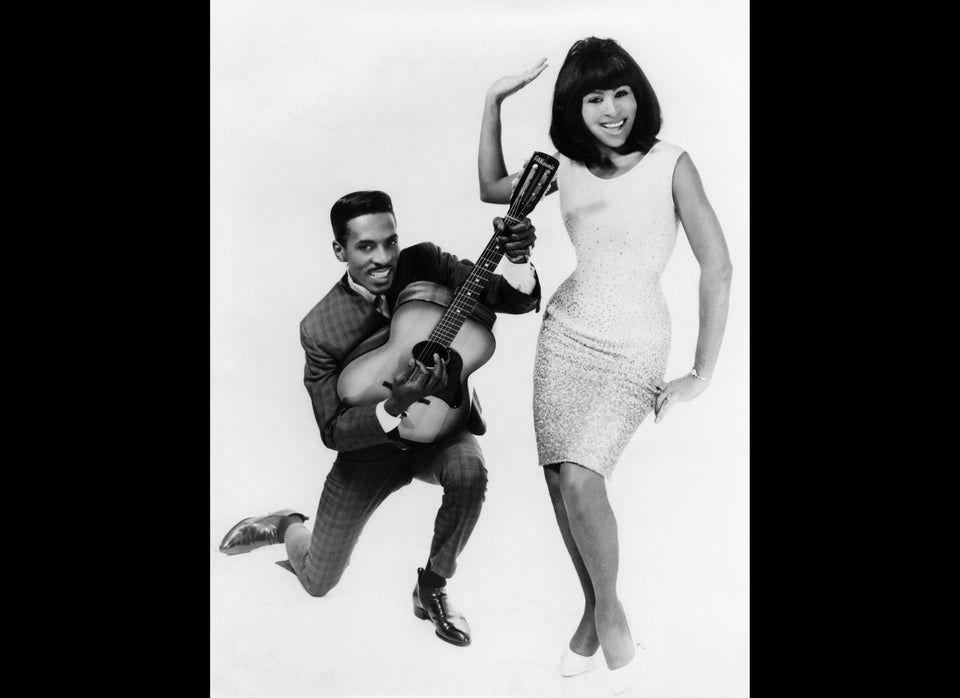 Tina Turner Style Evolution
Popular in the Community