I'm usually not big on self-help books about love or online dating, but I recently found the benefit in both. I've recently discovered how "The Love Lies", a new relationships book by national best-selling author and Relationship Readiness Coach, Debrena Jackson Gandy, and the popular online dating site, Tinder, go hand-in-hand.

How so you ask? Well for one, since I've (dare I say) been on Tinder, dating has become almost a regular thing - yes, before it wasn't. So of course when dating, the most generic but logical question I repeatedly get from guys is, "Why are you still single?" In the past, I would give the generic textbook answer, "Because I haven't found The One."
But after reading Gandy's insightful book, I can now answer that question by honestly responding. In the past I wasn't emotionally and spiritually mature enough sustain relationships with men who could have been The One. I was "in my girl" and not "in my woman" as Gandy would put it.

Furthermore, her 10 female Love Lies exposed and blasted almost every socially-conditioned relationship idea I had about love. But before I go into why Tinder and Gandy's book go hand-in-hand, let me share a few of the key Love Lies and their corresponding Love Truths that brought me into the light:

Love Lie #1 - Love is Found (the biggest lie)
Love Truth #1 - Love Is Experienced Within First, and Then Shared

Love Lie #5 - Having a Requirements List Ensures That I Find 'The One'
Love Truth #5 - I Must Embody What I Want To Attract

As within, so without.... Just as the Law of Attraction applies to material things, the same works with love. Recognize and then strengthen the self-love within so deeply that you become a living magnet for the qualities you want to attract. You will attract consistent with what you radiate. Gandy advises that you let go of that male Requirements List and become, not just expect, the qualities you want your future man to have.

Love Lie #9 - I Can't Change a Man
Love Truth #9 Oh, Yes, I Can Change a Man! (Better yet, season a man)

This Love Lie and Truth is a game changer! We have all heard that you can't change a man. But according to Gandy, you can season him. I tried this on a few men and had success. If you're wondering how to do this, you must become bilingual and learn a second language, what Gandy refers to as "Manese." Once you learn that, contrary to popular expert psycho-babble, communication is NOT the key. It's all about HOW you talk to men and being able to say things in Manese so they get it. This results in a lot more ease and harmony for both of you.

You have to get the book to get all the insightful, juicy, and satisfying principles and teachings that are intended to change the way you date, love, and even experience marriage.

But now, back to my breakthrough I had by combining Gandy's book and the world of Tinder... In The Love Lies, Gandy makes suggestions on how to leave dating behind and shift into what she calls 'Modern Courtship' instead. She provides a set of Modern Courtship Principles to guide your first date - it should be during the day, for no more than 60 minutes, and you should avoid dates in each other's homes. When I first read this, I thought, this is almost impossible with the way men are these days. They want to go to dinner, have drinks, or watch Netflix's and chill (By the way, watching Netflix at his place is a code for sex, if you haven't caught on to the Instagram memes).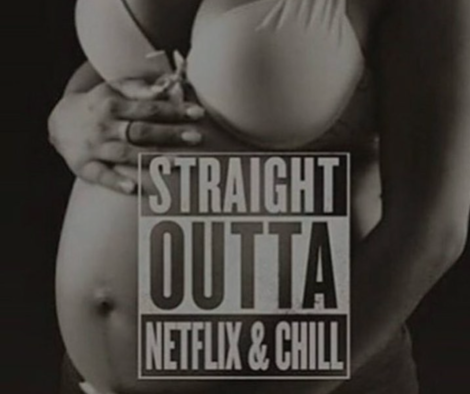 But using Tinder changed all of that. The new trend with online dating, given all of the catfishing that is occurring, is that more and more men want to see you in the light of day to see if you look like your pictures, since most (not all) are serious about dating. The book's suggestion for date #1 to keep it inexpensive and simple - something like meeting for coffee or tea, Jamba juice, or a taking a walk together.

Now, have I found The One? Not yet. Right now, I'm focusing on being a magnet for The One, staying relaxed, and having fun with all I've learned. Another tip Gandy offers is to focus on learning how to be a great date instead of having burdening expectations, analyzing whether or not the guy is showing you a good time or getting check-offs on your internal Requirements List. I now consider each new date like training and practice while on the journey of attracting healthy love and The One.