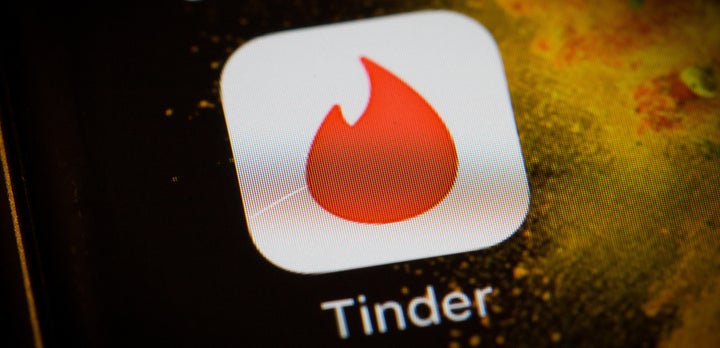 In a statement released Wednesday (which happened to be National Pig Day), Tinder executive Rosette Pambakian announced that it was swiping a 24-year-old Tinder user identified as Nick "off the island."
"Tinder has a zero-tolerance policy on disrespect," Pambakian wrote. "No racist rants. No sexist pigs. No trolling. No jerks who can't get over their own inadequacies long enough to have a decent conversation with another person on Tinder."
Tinder banished Nick from the dating app after a man named Kevin Tran posted screenshots of Nick's messages, which show Nick berating a woman for not responding to him quickly enough. In the messages, Nick appears to tell his Tinder match, "Ugh you chinks are all the same," then he calls her a "dumb cunt."
Nick's Tinder match, who asked to remain anonymous, told The Huffington Post that Nick's text messages "came off as very hostile, angry and hateful."
She forwarded the text messages to her friend Tran, who had turned up as a mutual friend between her and Nick on Tinder. She told Tran that Nick became upset when she didn't respond to his messages right away and he began insulting her.
"Receiving racially charged hate speech was completely shocking, and I hope nobody has to experience that," the woman told HuffPost.
"When my friend had told me what Nick said, I wanted to give him the benefit of the doubt because I had previously known him and I wanted to confirm before she posted the screenshots on her own Facebook," Tran told HuffPost.
Tran said he text-messaged Nick, confronting him about the messages. Nick responded by telling Tran that someone had created a fake profile using his photos and denied that he texted the woman, according to BuzzFeed.
Tran then posted screenshots of the text messages to Facebook "because he had reacted so explosively without a trigger (besides rejection)," Tran said.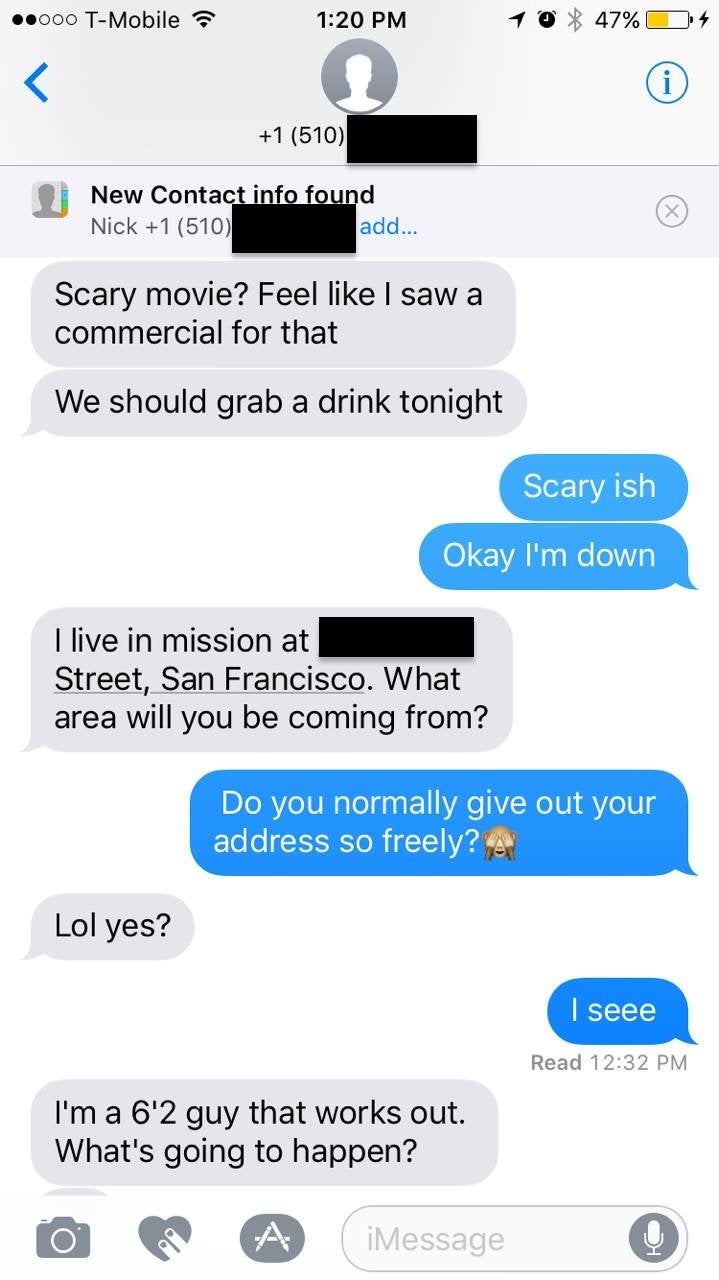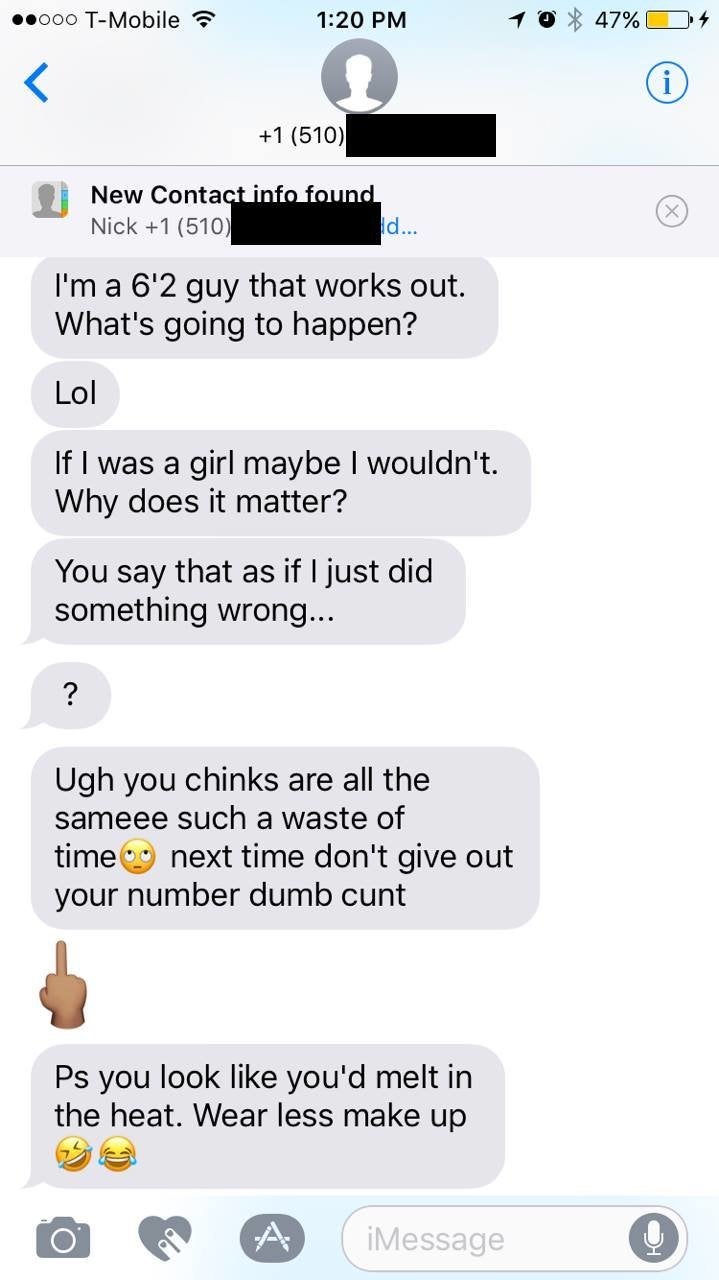 "The fact that he denied everything and proceeded to block me after a quick conversation, his actions suggested to me that this was probably not the first time this has happened," Tran told HuffPost.
Tran provided HuffPost with the original screenshot of Nick's text messages. HuffPost called the number from the screenshots on Friday, but the line had been disconnected.
After Nick's text messages went viral, more women who claimed they'd been insulted by Nick stepped up.
A woman named Katie, whose last name is not being used to prevent harassment, told HuffPost that Nick once sent her unsolicited photos of his penis on Snapchat, which caused her to block him.
"This is 100% nothing new for this dude," Katie wrote on Facebook on Tuesday. "He's repeatedly pushed boundaries with myself and people I know, sending unsolicited nudes more than once like NAHHH man."
Another woman who goes by Liz on Twitter claims she went on a date with Nick using the dating app Bumble. She said that she wasn't interested in Nick but "he didn't seem to accept my reasons and texted me 3 times after that."
Liz did not immediately return HuffPost's request for comment.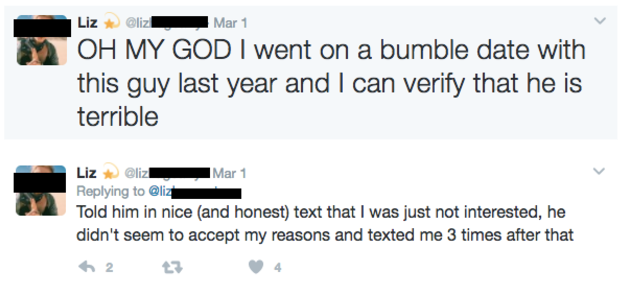 Pambakian told Nick in her open letter that she was "personally offended" and called his text messages an "assault, not only on her, but on all of us."
You have a lot to learn, Nick. ... Women's voices are only getting louder. So let me say this loud and clear: you and your kind are not welcome in our world.

And we have the power to keep you out of it.
Pambakian provided HuffPost with a follow-up statement to her original letter, which encouraged more Tinder users to expose abusive behavior.
"We believed it was important to send a very loud and clear message that we don't tolerate abusive behavior on our platform," she said in a statement. "We encourage anyone who has encountered this type of behavior to report the user immediately so we can take swift action to remove them from our platform."
The moral of the story is to be a decent human being ― especially on dating apps, where people can get their receipts.
Read Pamkaian's full letter here.
Related
Before You Go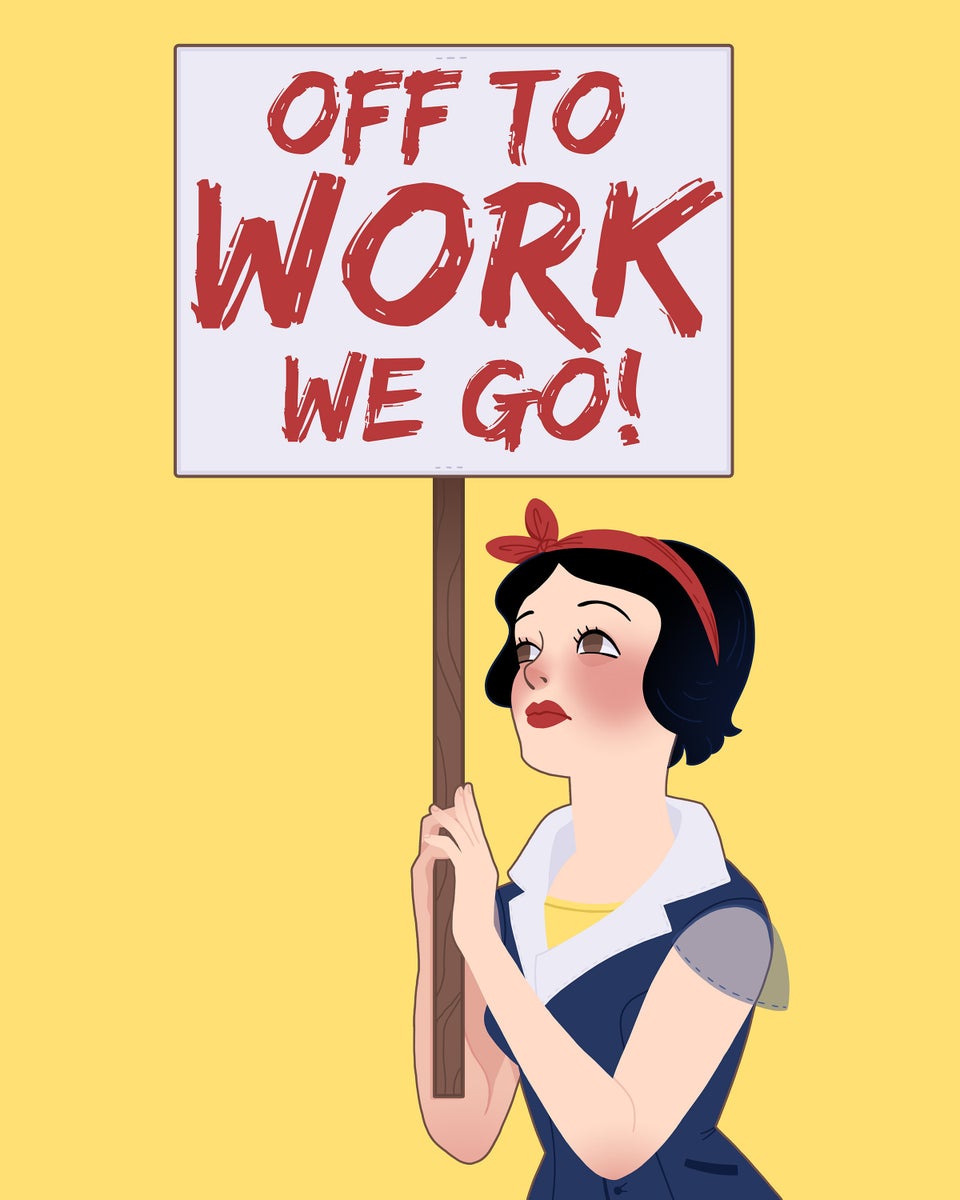 Disney Princesses As Women's Rights Activists
Popular in the Community