A new series of public service announcements on Tinder hopes to remind women that even a seemingly perfect man can turn violent at the drop of a hat.
Women in Distress, a domestic violence center based in Florida, collaborated with the ad agency Bravo/Y&R for the Tinder Beaters campaign, which aims to raise awareness about relationship abuse.
The agency staff created three fake Tinder personas, AdWeek reports. When women look at one of the fake profiles, they see pictures of a man looking normal at first, then appearing more and more angry in subsequent photos, and finally throwing a punch at the camera. The last image reads "Don't Let It Get Ugly."
The agency told AdWeek that the campaign encourages women to "look for help at the first sign of things turning ugly." Bravo/Y&R did not respond to a Huffington Post request for comment. Women in Distress also could not be reached for comment.
Katie Ray-Jones, the CEO of the National Domestic Violence Hotline, said she has seen increased interest in graphic images of domestic violence since a video showing former Baltimore Ravens player Ray Rice hitting his then-fiancée was released last year.

"People are looking for really provocative imagery to engage people on the topic," she told HuffPost.

However, Ray-Jones said the slogan "Don't Let It Get Ugly" incorrectly implies that domestic violence survivors have control over an abusive situation.

"I think it's really important to have messaging that really gives victims and survivors education that they are not to blame for the abuse," she said.
"It's interesting that they are all white men [in the Tinder video]," Ray-Jones said, noting that abusers can come from any background and that diversity has become a top priority in other domestic violence PSAs. It's possible the advertisers made all their abusers white to reflect the demographics of Tinder in their area, she speculated.

Ray-Jones also questioned the absence of a trigger warning before violent imagery. "We know that post-traumatic stress is common in victims," she said, adding that anything that reminds survivors of abuse can be very upsetting.

It's not possible to screen out everything reminiscent of abuse, she said, "but as service providers we can prepare the public before we release imagery that can be triggering."
This article has been updated to include comments from Katie Ray-Jones.
Related
Before You Go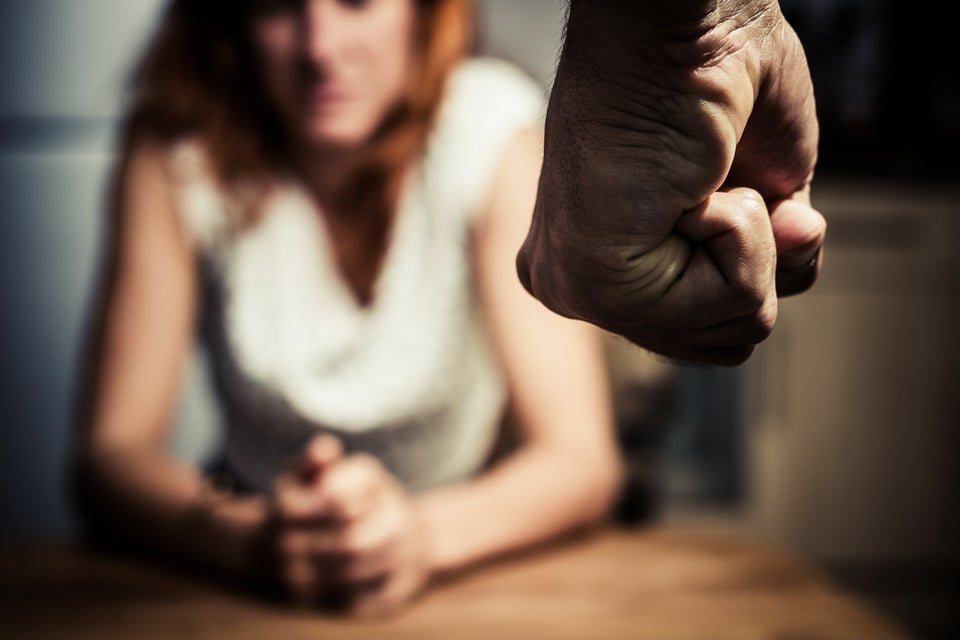 Shocking Domestic Violence Statistics
Popular in the Community