If you're on Tinder religiously, you may have noticed that Jesus has indeed risen, just in time for Easter.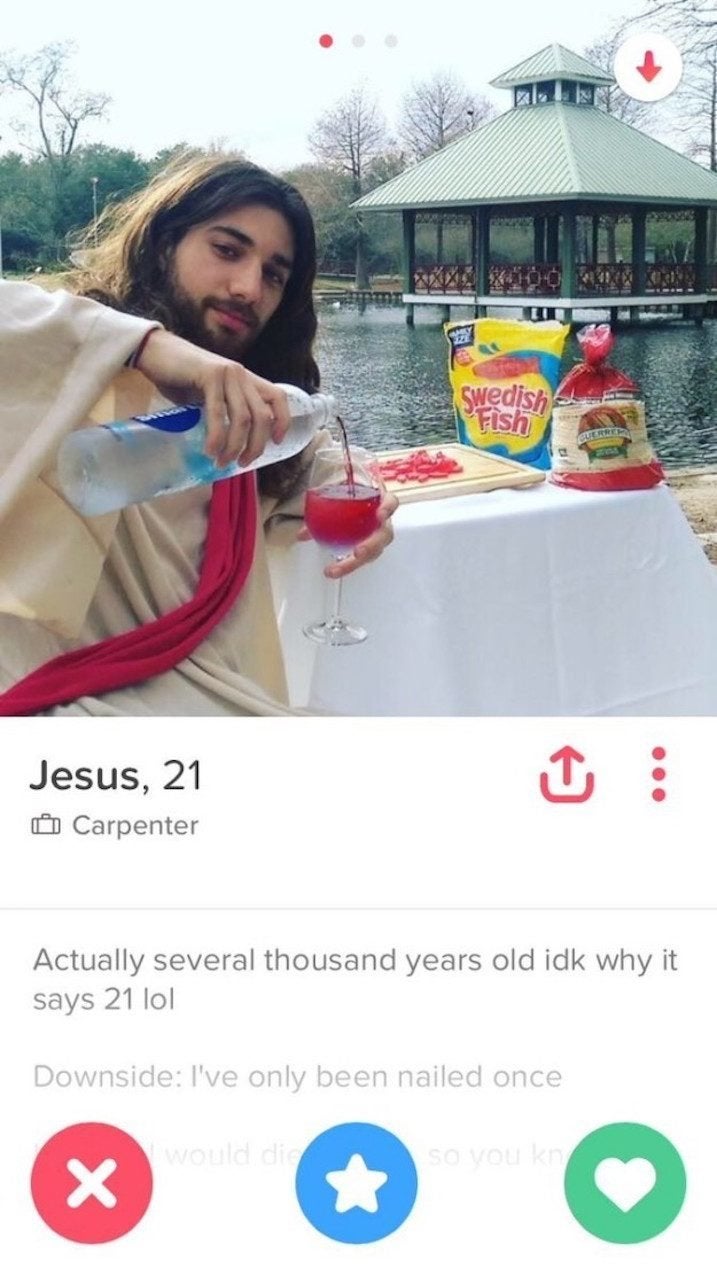 Other pertinent facts about this hunky son of God:
He says he's actually thousands of years old, adding "idk why it says 21 lol."
His one downside: "I've only been nailed once."
"Upside: I would die for you so you know I'm committed."
All of this is well and good, but where Jesus really shines is in his direct messaging.
She was impressed, but soon found out that Jesus has a loyal following. Take the following exchange with Twitter user @xhaley_nicolex, for example:
Guess it's tough being so virtuous all the time!
Related
Before You Go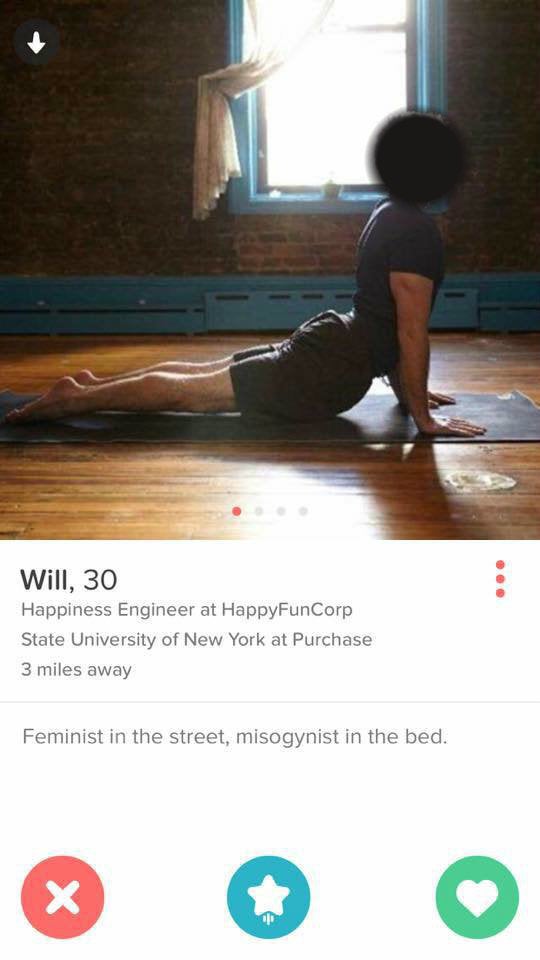 Male Feminists Of Tinder Tumblr