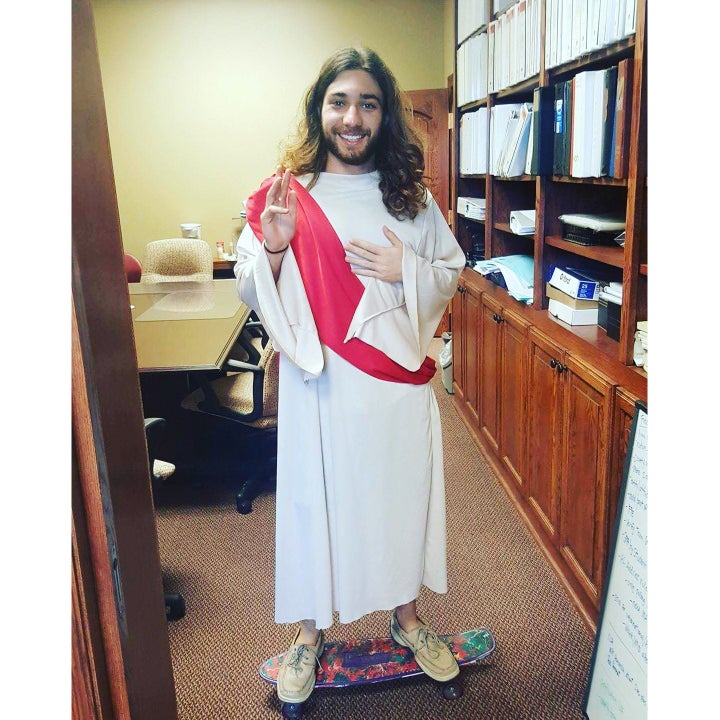 A man known only as "Tinder Jesus" has a message he wants to deliver to the world: he's no prayer player.
"I've gone out with five women [since joining Tinder about a month ago]," he told The Huffington Post. "They expected me to be a player, but I'm not. I'd like to find the right woman, but I'm casting a wide net."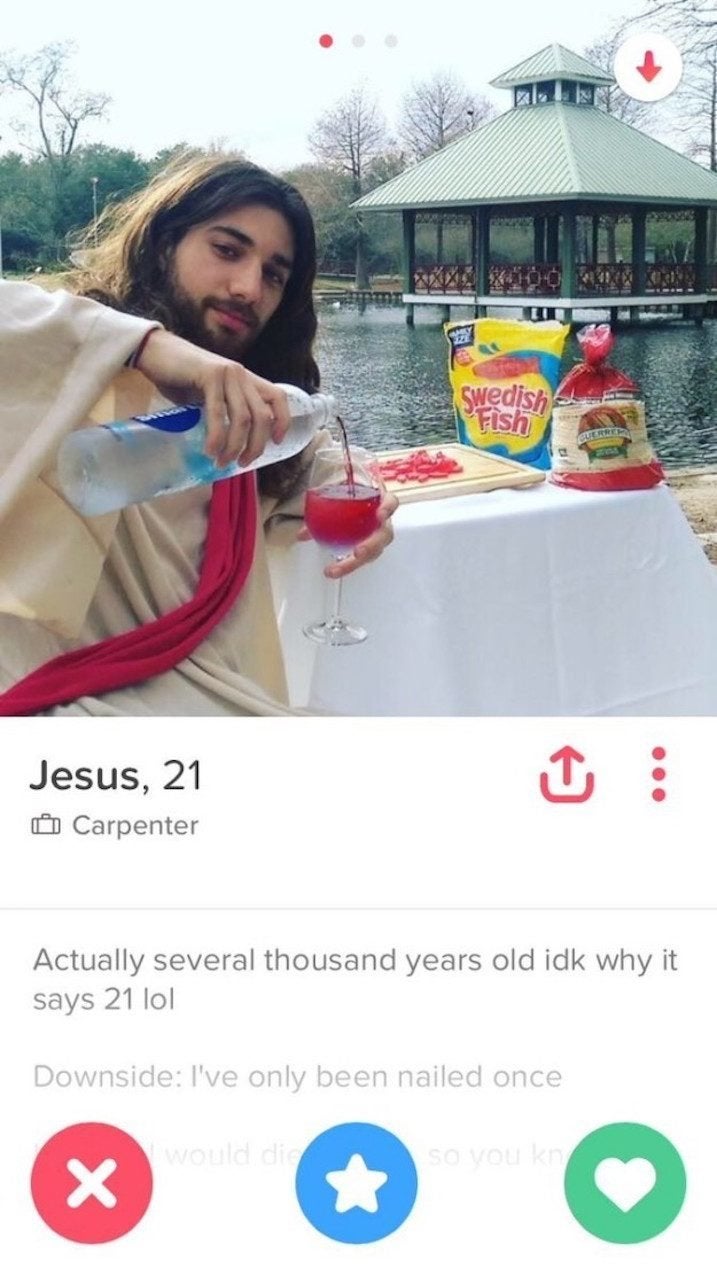 As you might suspect, Tinder Jesus is not the actually the one who appears in the New Testament. It's the pseudonym of a 21-year-old college student in Lafayette, Louisiana. (He asked that HuffPost not publish his real name so as not to ruin the joke.)
"Everyone has been telling me I look like Jesus, so it was natural," Tinder Jesus said. "At first, I was getting a match every five swipes, but now it's every other swipe."
And each one of his five dates had a request: "Every one of them specifically asked me not to dress up as Jesus. I would if someone wanted it."
Tinder Jesus describes himself as "very Catholic" and admits he had a crisis of faith over whether he should be using his resemblance to the King of Kings in order to hook up with a hottie.
"I questioned it a little bit, but it's not meant to be insensitive," he said. "I never claimed to be Jesus."
Tinder Jesus also says he doesn't have a type.
"Jesus loves everybody," he said. "But I'd like someone who is good at philosophical conversations. My best date was with a woman who was throwing puns back at me in character. That was the highlight."
He's still getting used to the fame he's earned from his photos and isn't sure what the future holds. He's trying to keep a clear head out of respect to his family.
"Mom's not too happy," Tinder Jesus said. "I mean, she's afraid I'll get hurt."
That's probably how Mary felt.
Before You Go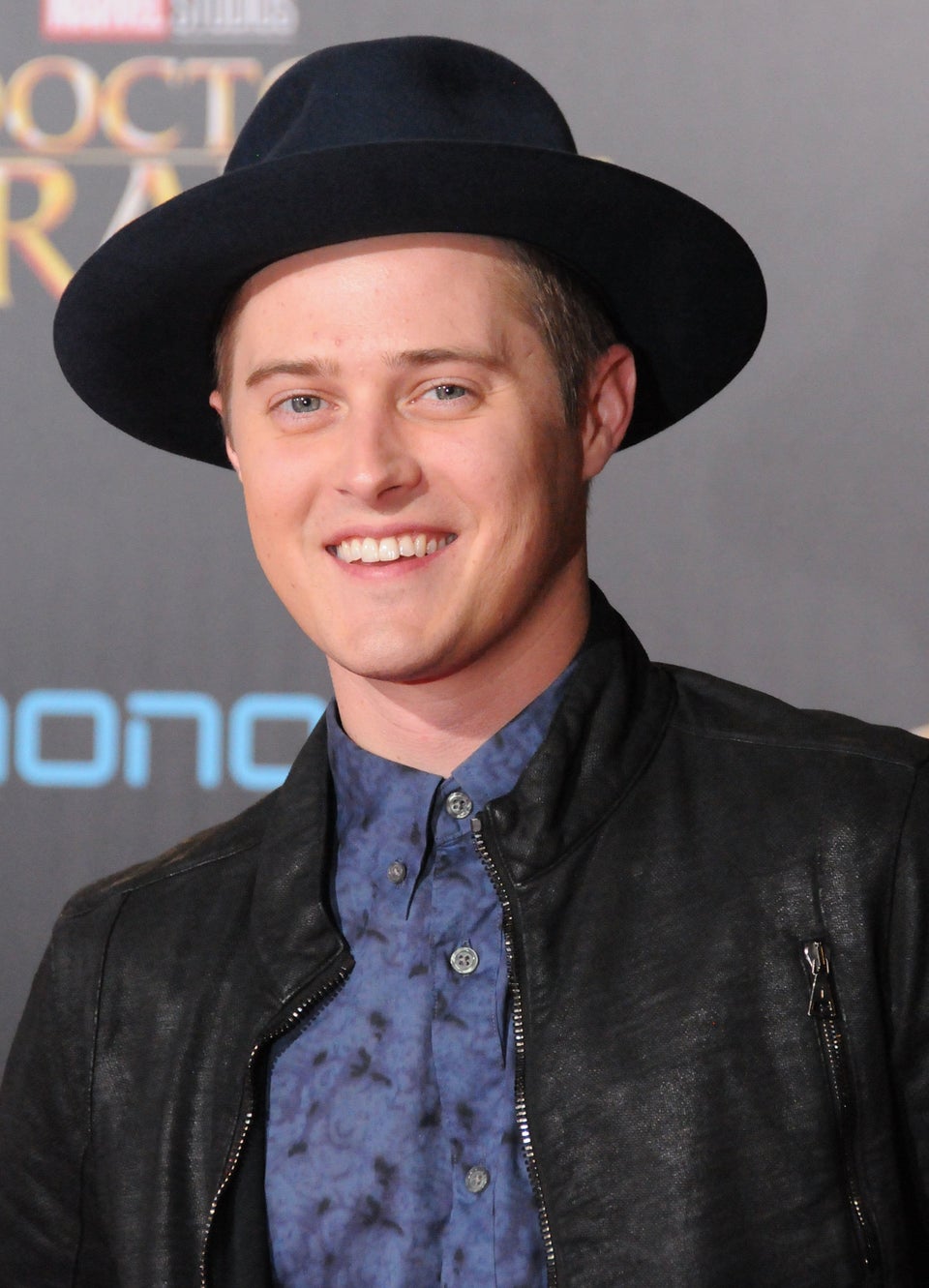 The Most-Swiped Men's Names On Tinder In 2016