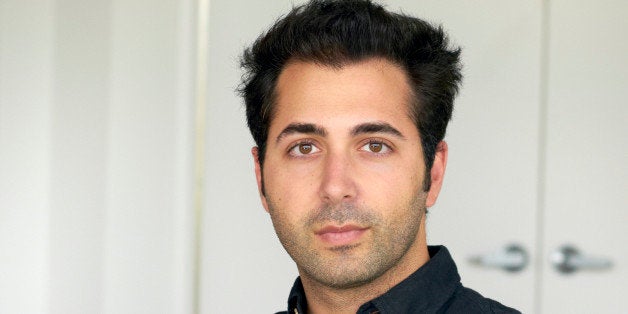 By now, online dating has lost a lot of its creep-factor. We are more and more connected to our devices, humans are getting savvier at reading between the lines of online profiles and the internet provides us with enough sites for every type of person out there -- from JDate to Farmers Only.
But the wildly popular app Tinder continues to lure singles from coast to coast and, in just over a year, has grown to become arguably the most popular matchmaker out there. It's more of a game than it is a serious dating site, and you're hard-pressed to go out on a weekend night in Los Angeles or New York City without it coming along. Tinder is suddenly your new wingman.
But there's a catch: it's totally superficial. Like a modernized version of Hot Or Not, the app invites you to like or dislike someone solely based on a photo. Using a "double opt in" process, you can only communicate with someone you've liked if they like you back. The app's tagline is "Tinder is how people meet. It's like real life, but better."
According to 27-year-old co-founder Justin Mateen, Tinder is making 5 million new matches per day. More and more people are embarking upon substantial relationships and some are even –- yes -– getting engaged. Models, athletes and actors are even joining the site. While representatives for Tinder won't reveal their exact numbers, they have told us that they just hit half a billion matches and are doing over 400 million profile ratings per day.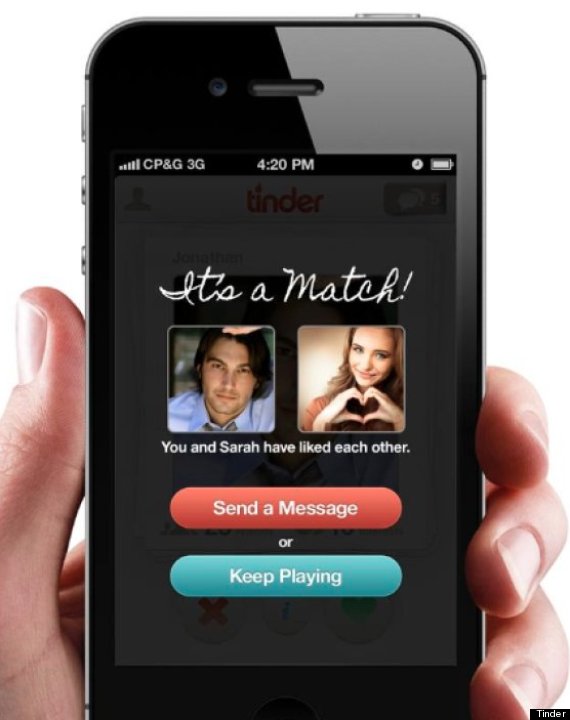 The Huffington Post spoke with Mateen, a native Angeleno and USC grad, to get the skinny on if people are only using the app for sex, how Tinder is killing other dating sites and why "it's not superficial unless you want to call humans in general superficial."
The Huffington Post: The biggest stereotype about Tinder is that it's just an app for hooking up. In other words, people only use it for casual physical encounters. Do you agree?
Justin Mateen: It was never meant to be used for hooking up. We just did a poll recently, and a tiny percentage of our users think that's what Tinder is for. Fundamentally women aren't wired that way, right? So even if we had tried to create it for that, it wouldn't have worked.
In every kind of relationship there's a person who's being pursued and there's a pursuer. That dynamic exists in friendships, dating, business -- in everything. So in the case of the "double opt-in," the person being pursued on Tinder is not bombarded with messages because they've already "opted in" to talk to that person. As the pursuer in that relationship, you already know the person on the opposite end has interest in you. So you start the conversation on a deeper level and with a heightened sense of confidence.
One issue with meeting someone online is that we lack the ability to tap into our physical intuition or gut feeling about someone.
Mobile phones have become an extension of who we are. They are arguably the most intimate possession that we have. The context of Tinder is way different than any other product that's out there. Because Tinder is an app, you can use it on-the-go. You don't log into a website and it doesn't feel like you're selling yourself or having to answer some weird questionnaire, you know? There are no stigmas associated with it.
Do you use Tinder?
I use Tinder every day. I personally have never used a dating app, and when we did a poll, 96 percent of our users also have never used a dating app. So we're tapping into a different demographic.
Why do you think people feel comfortable using Tinder?
There's an obvious need for a product like this. As humans, we have an innate desire to meet people. But in the past, people online would feel really desperate. I'm sure when you're signing up for a dating site, people probably feel like why am I doing this? I'm a cute girl, why do I have to resort to this? People don't feel good about it.
People are using Tinder in social settings with friends, and sometimes even in bars. The last few times I've gone out, I haven't not noticed someone using Tinder in a bar. People aren't ashamed to use it. It's lightweight and fun.
What do you see as the biggest advantage to the way technology has blended into our lives?
People are using Tinder standing in line at a coffee shop or in their cars on the way to work at a red light. There's an ease to it. That's why people are addicted. On average, our users are logging in 11 times per day, with an average session time of seven minutes.
It's addressing all of the challenges we have around meeting people. We're all working, we're all busy. I haven't had time to go to the gym, let alone go out. There's less time to be social.
What's the future of Tinder?
We have plans to evolve the product and are moving more towards social discovery. For example, eventually you could be married and on a trip with your husband and find a tennis partner on Tinder. Or it could be used in the context of a business relationship. The next feature we will have, and I can't say what it is, will allow further engagement with your matches. Once you're matched up with someone, rather than just texting with them, you will be able to interact in other ways.
What kind of numbers are you guys pulling in?
We're doing 400 million profile ratings per day right now. So that means that 400 million times a day, users are saying yes or no to someone on Tinder.
I think it took us six months to even get to 400 million profile ratings total -- and now we're at that number per day. In the UK, we've had over a million new users sign up for Tinder in the last sixty days. Same with Brazil. Tinder usage internationally is getting even crazier than in the US.
When is the most popular time to Tinder?
We've found that around 6PM to 9PM (local time) is the busiest. And Sunday is our biggest day by far.
Is that because people feel like they failed over the weekend?
It's not even about failing over the weekend, it's just you're back to reality on Sunday. Monday is our second biggest day.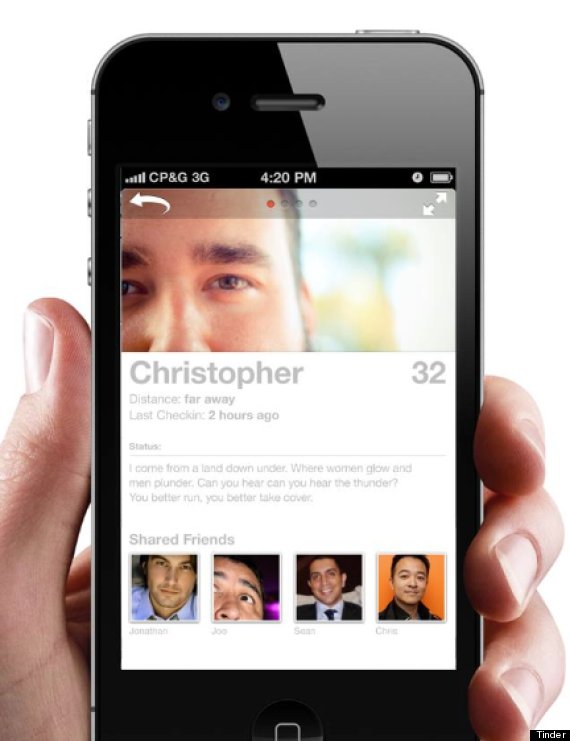 What are your top tips for people on Tinder? What are the biggest mistakes you see people making?
Good question. I think the most important thing is to be genuine. If you're looking for a certain kind of relationship, don't try to be someone that you're not in your photos. Don't use a model shot -- just use a normal picture -- just be yourself. People are attracted to real people who they feel they can connect to emotionally.
If you're using Tinder in the context of dating, I wouldn't use pick up lines. Pick up lines don't work in the real world, so what makes you think they'll work on Tinder? Tailor each conversation-starter to something specific about that person. There are several photos to choose from, and you can add a tagline, so be clever and witty.
One of the biggest criticisms about Tinder is that it's too superficial. You only look at a photo or two of someone before making a snap judgment about if you like them. It's barebones dating. What's your response to that?
I think Tinder is very honest. It emulates human interaction. It's like walking into a coffee shop. When you first walk in, the first thing you notice about someone is his or her physical appearance. I'm either drawn to you or I'm not. And if we engage in conversation, we notice our commonalities -- like mutual friends and mutual interests, which helps establish trust between two people. Tinder is just like that. It's not superficial unless you want to call humans in general superficial.
We pick up on different signals in real life and Tinder taps into those signals – we are looking at both implicit and explicit signals. We look at your social graph on Facebook but we also look at your social behavior on Tinder. If we notice you like people who like the Lakers, we'll start sending more people who fit into that category.
What other advantages do you see to meeting people this way?
Let's say you walk into that coffee shop right after going to the gym -- you're sweaty and you might not feel like you look your best. On Tinder, you're able to create a collection of your best photos, and really do a good job of representing yourself. You may have a picture with your grandfather to show that you're really family-oriented, for example. We pick up on these cues. They say a picture's worth a thousand words -- in this context, it's worth a million words.
This interview has been edited for length.
Related
Before You Go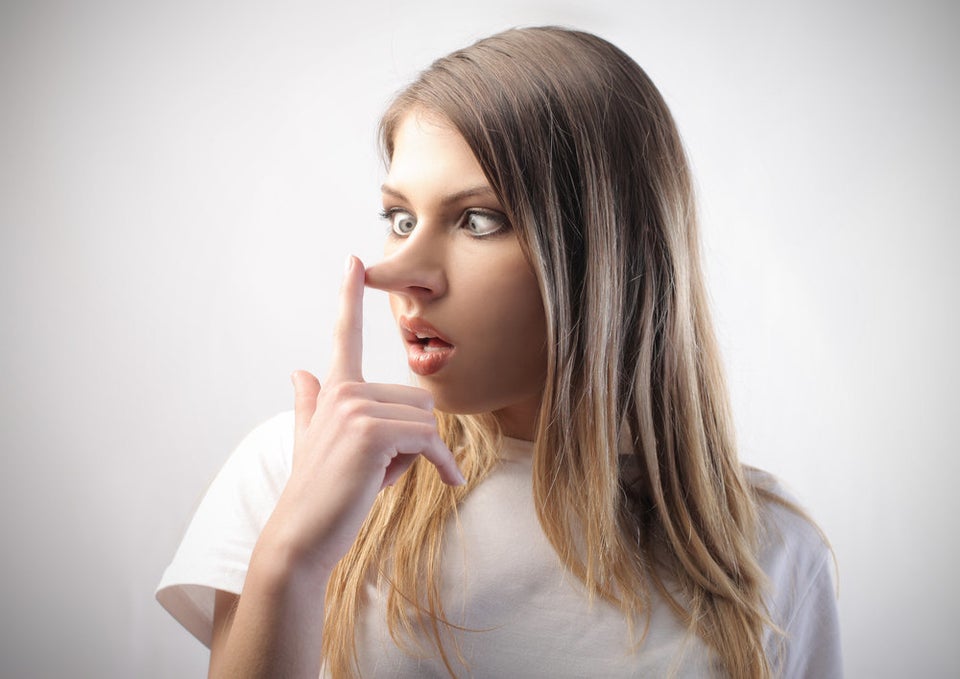 10 Ways To Online Date In 2013