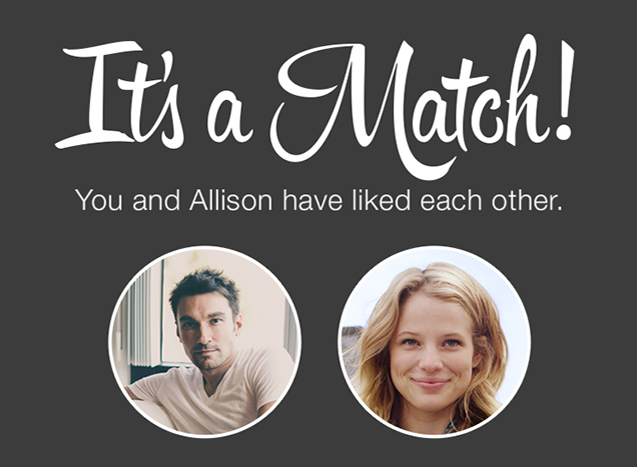 A Vanity Fair writer hurt Tinder's feelings on Tuesday, and she didn't even swipe left.
While Sales' story focused on the larger cultural phenomenon of dating apps, Tinder took offense and called her out on misrepresenting its successes.
They even got a little snarky, and tried to school Sales on journalism (and the history of sex):
Tinder then provided some tips on how she could have done it better: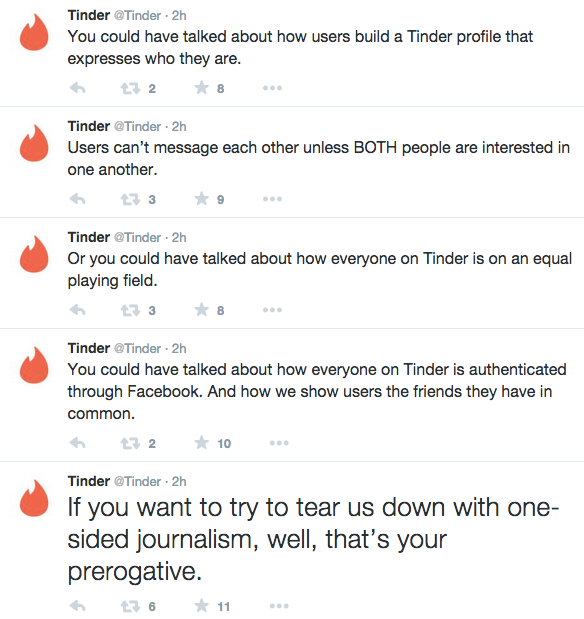 And went on and on about all the features that make Tinder great...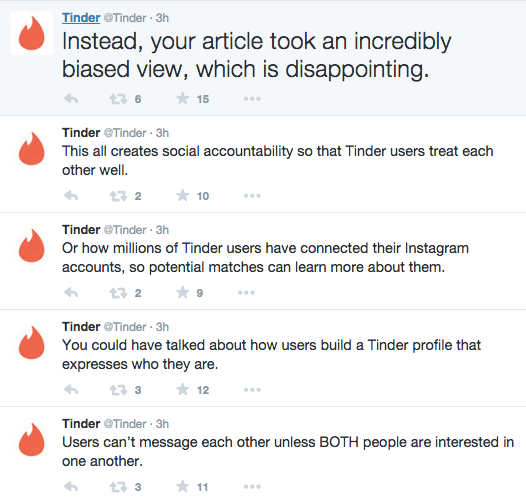 And super meaningful, life-changing and yada yada soulmate found...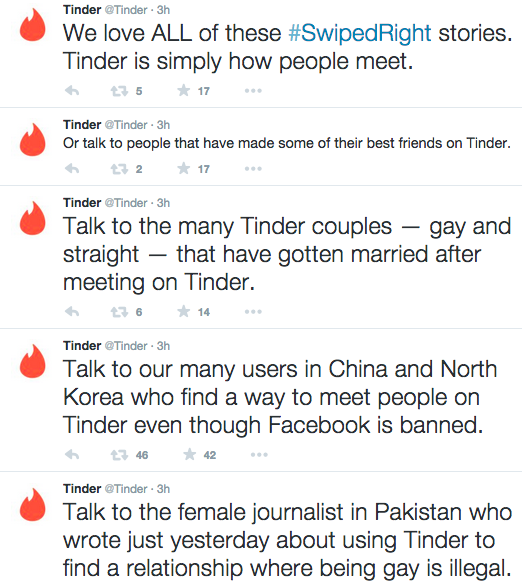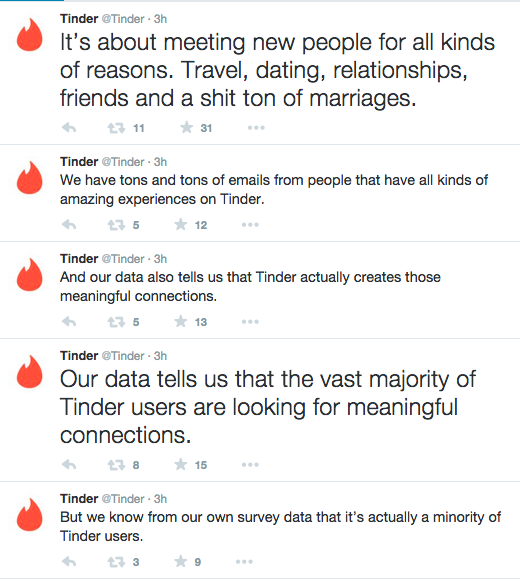 This is not the first time Tinder has gotten its feelings hurt. In May, the company reacted sensitively when comedian Hannibal Buress took a few jabs at the app during the 19th Annual Webby Awards.
"Tinder proved that the most important quality in another person is not their personality, but their proximity," said Buress, while presenting the company with the "breakout of the year" award.
"The only way you could make Tinder better is if you were allowed to do it in real life. Like if a girl came up to me in a bar and I was like, 'No -- no -- no,'" he said. "But unlike Tinder, we're only celebrating the winners tonight," he said.
However in an interview with The Huffington Post, founders Sean Rad and Jonathan Badeen were not amused, and championed how Tinder has changed matchmaking for the better. "The jokes were funny, but I think at the same time they're just kind of like a thorn in our spine," Rad said.
UPDATE - Aug. 12, 2015: Tinder "overreacted," a company spokesperson said in a statement to HuffPost.

"We were saddened to see that the article didn't touch upon the positive experiences that the majority of our users encounter daily. Our intention was to highlight the many statistics and amazing stories that are sometimes left unpublished, and, in doing so, we overreacted."
Related
Popular in the Community